Mediumship and Leo: how to develop it
---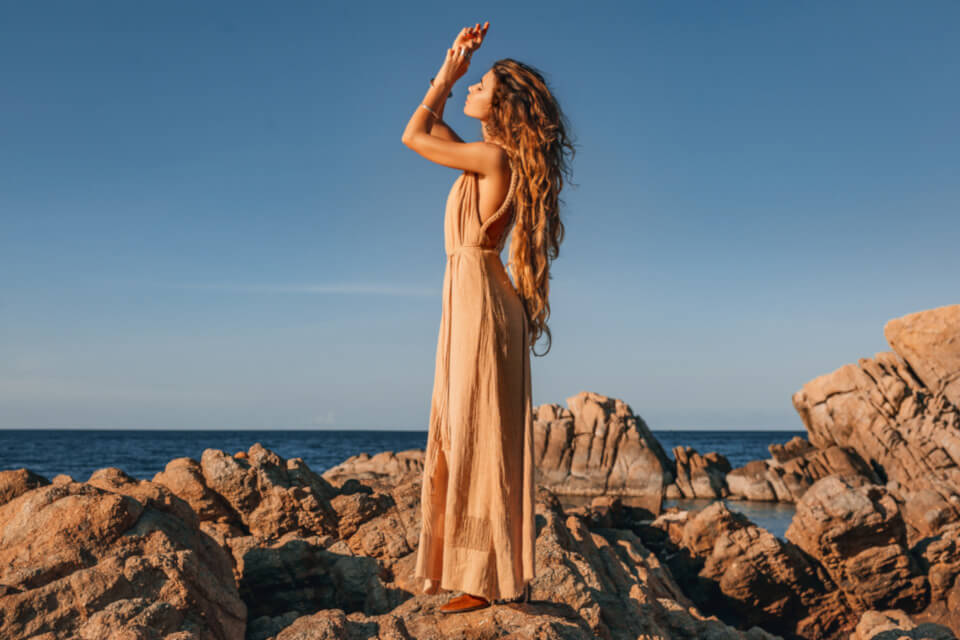 Are you wondering about mediumship and Leo? A medium is a person who is sensitive to the presence of spirits and has the ability to communicate with them. We consider that the mediums are situated between the world of the living and that of the dead, between the material and the immaterial world (the astral), which earns them this designation which means "intermediate environment".
Mediums are naturally sensitive to energies, to a greater or lesser degree depending on the individual, which allows them to detect the presence of spirits, their gender, sometimes their identity… But also the past of a place or of an object.
If it is possible for anyone to awaken and develop parapsychic faculties such as telepathy or clairvoyance, it would seem that it is impossible to become a medium, this faculty is innate, one is born medium. The answer to this fact undoubtedly lies in the result of research which has shown that mediums have a larger than average pineal gland. Except it would seem that the latter is the cradle of the perisprit and therefore, consequently, of parapsychic capacities.
Receive all our tips by email!
Love Astrology? Subscribe Now and Receive Exclusive Content!
Mediumship and Leo
---
If you are of the sign of the zodiac of Leo, born between July 23 and August 23:
You are connected almost magnetically, to the rhythm of life, to each instant;
You have the right timing: You know exactly when to show up, when to speak, when to arrive;
Also, you know how to use the most favorable moments to your advantage.
Leo and mediumship
Leos tend to look for supernatural phenomena and to be great advisers; they are great intuitive people.
They are usually sensitive people who are fascinated by supernatural and mystical affairs. Thus, it may make them feel the need to perfect their mediumship. However, their impulsiveness hinders hearing their sixth sense; you want to solve everything quickly, and this can rule out the chances of better understanding your sixth sense.
So, for mediumship and Leo, our advice is to be more patient and not wanting to solve everything on time; it will be easier to develop mediumship this way.
Increase your mediumship: heal your emotional wounds
Write down everything that has reached you in one way or another. For example: nasty words, rape, separation, loss of a loved one, operation, accident, illness, etc. Put love and light on it with your intention, prayers, etc.
To help you, you can use incense or essential oils of cypress, ivy, myrrh, cedar and light a white candle. You can also ask your guides to help you.
Free yourself from your fears
Write down all your fears, your doubts, everything that makes you not able to achieve your goals. Put love and light on it with your intention, prayers, etc.
To help you, you can use frankincense or essential oils from rose, peony. Ask your guides for help to accompany you in this process.
---
You may also like:
---