5 benefits of a morning yoga routine
---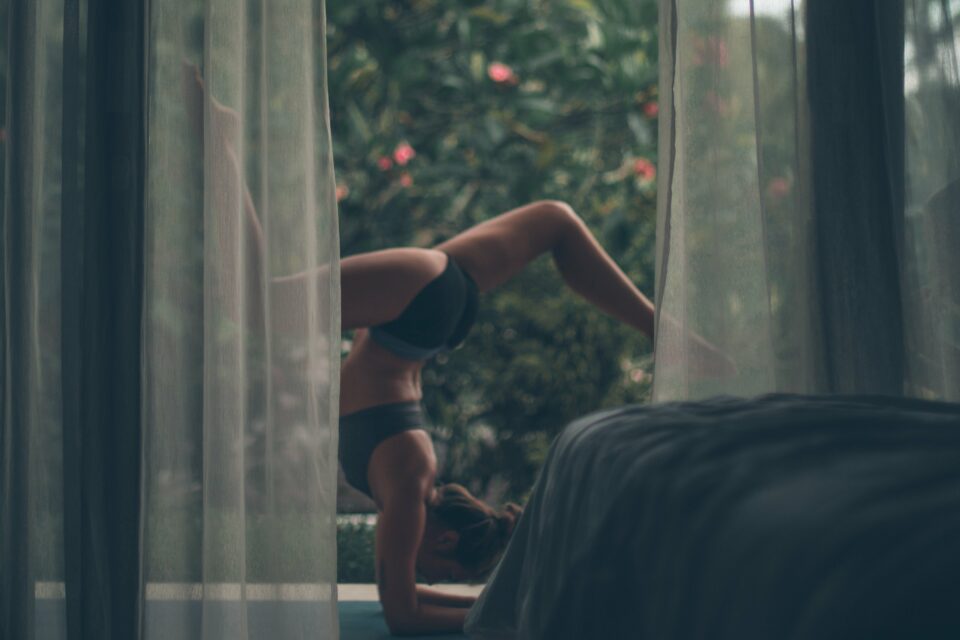 Do you know the benefits of morning yoga? Why practicing morning yoga and why is it the best time to do it? We can say that most people start practicing yoga at late afternoon or night. Why? It's easy, depending on the culture of each country, but in general, once we become adults, we schedule hobbies and physical activities for after the working hours.
Practicing yoga later in the day and then change it for a morning routine is challenging for many people. We are all about routines and changes can be hard for people, but that's not the only reason. Our bodies get more flexible and warm later as the day goes by, therefore, once we start practicing morning yoga, it feels like we can do much less than of our usual. Because our ego hates the idea of a worse performance, many people don't even wait for the benefits of morning yoga.
Receive all our tips by email!
Love Astrology? Subscribe Now and Receive Exclusive Content!
Morning yoga: 5 pros of this routine
---
Although it can be challenging to practice morning yoga, it's a matter of fact that that's the best time to do it. Morning yoga has a set of positive effects. Let's go through it!
1. Boosts the digestive system
Yoga really cares about our digestive system. Let's be honest, who cares about "Who am I?" with a stomach ache, or after five days without pooping?
Our digestive system is also connected to the internal fire, to our will, our capacity to an act in the world. Consequently, keeping it healthy and working is essential for a happy life.
One of the benefits of morning yoga is a better digestive system, not only stomach performance improves, but also the intestines' function stays regular.
2. Set the mood for the day
More and more coaches confirm that having a positive routine in the morning can determine the mood for the day and improve our lives. Well, yoga is surely a possibility when the goal is to add something good to start the day with.
It allows some self-time before starting with the craziness of the days, which many times when we don't do in the morning, we end up not taking that time at all. 
This morning routine also allows the body to slowly wake up, which will determine a smoother day with progressive links between different energies. 
Most of all, it will boost a sense of peace, since we know we have already done something good and healthy for both body and mind.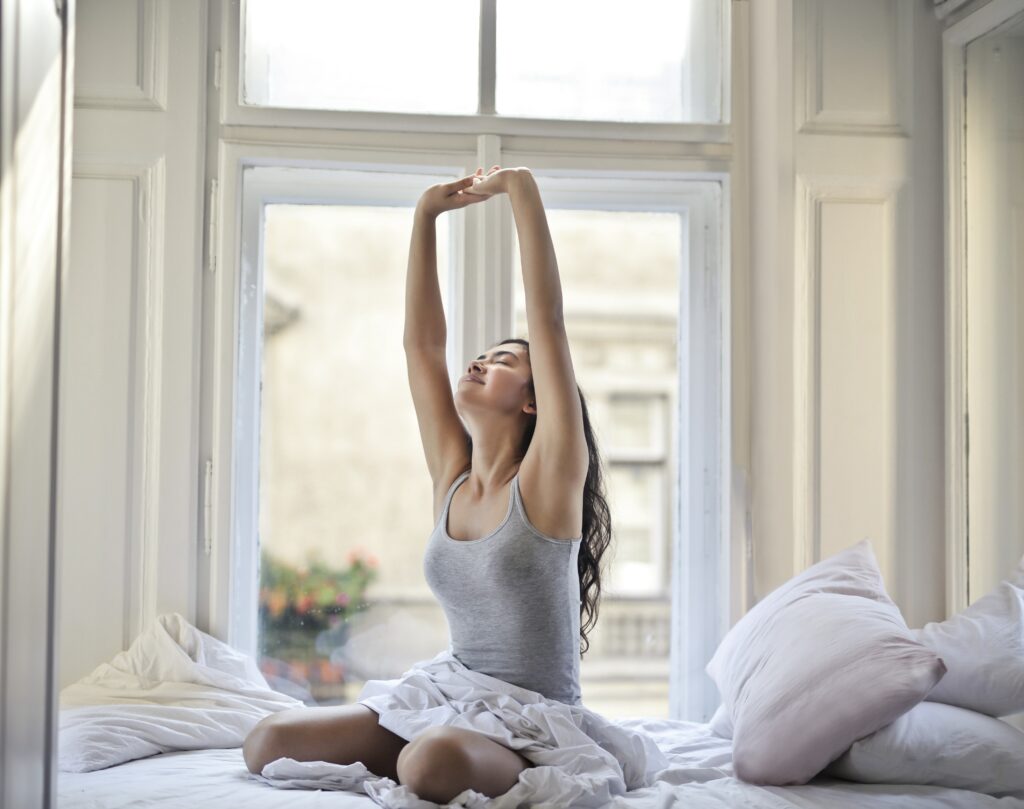 3. Boost the energy levels
Yoga always improves our energy levels. In fact, even when we are tired, physical exercise always helps to boost energy levels. This exercise, though, must be adjusted to the specific needs of the moment.
In case you are extremely tired, adapt the practice so that it won't make you even more tired! Besides that, there are breathing exercises that can really boost your energy, namely, Bhastrika.
4. Get extra me-time
Finding the gap in the agenda for some me-time seems to be getting harder and harder nowadays. The more we work and the more we run, the more we forget to stop to be with ourselves. Even the simplest action of observing the breathing feels like luxury.
Yoga links the physical and emotional self-care perfectly, allowing you to stop and look inside at the same time you exercise your body.
Do yoga in the morning and make sure you rescue that moment just to give energy to yourself. Remember, where you put your attention you put your energy and, more than anything or anyone else, you need your energy. 
5. Improve mental clarity
Focusing on the breathing, exploring your feelings and emotions, observing your thoughts, those are the basics for mental clarity. Alongside with resting, these actions are extremely important to keep your mind in order.
With all the stress we are going through, but also all the negative messages, the news, the hard situations in life, have an effect of confusion and lack of lucidity. That can be particularly important if you have any depression or anxiety background, or if you are going through an especially challenging moment of your life.
Start the day with yoga and benefit from a healthy routine.
---
You may also like:

98.1% (1312)
---