Pali scriptures and the Tipitaka
---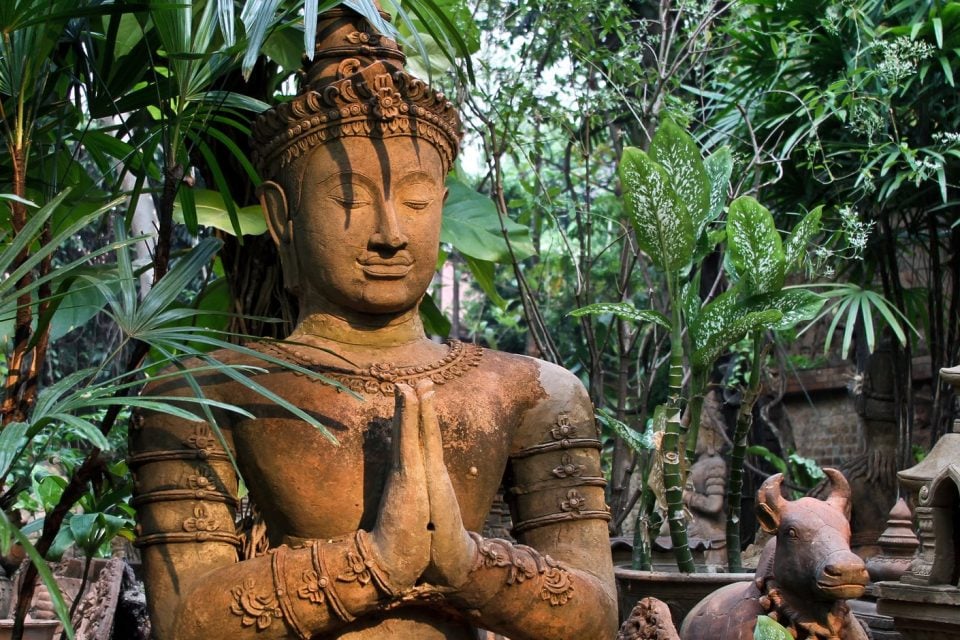 Pali is the ancient language in which the teachings of Buddha were recorded. Approximately three months after Buddha's death (544 BC) a group of 500 monks led by Mahākassapa gathered in Rājagaha, the capital city of the kingdom of Magadha, and for the first time gathered, examined, classified and recorded orally teachings of Buddha.
This congregation is called the First Buddhist Council. Learn with us the history of Pali scriptures and what are the Tipitaka.
Receive all our tips by email!
Love Astrology? Subscribe Now and Receive Exclusive Content!
Pali scriptures: history of the pāli language
---
The pāli language is the most important of the prákritas languages, being the vehicle of a great religion and culture whose influence and distribution is now global.
Gautama Buddha (6th-5th centuries BC) seems to have preached in ardhamagadhi, and this was probably the first codification of his teachings and mission, made a century after his death, out in the same language.
This original version has been lost and the current canon was codified in the first centuries d. C. in a western Indo-Aryan variant, although containing many oriental characteristics.
The main corpus of the canon is known as Tipitaka – "The three baskets" (the first contains rules of conduct, the second sermons and the third philosophical theses).
There are many Buddhist books in Pali. The Europeans have read and explained more or less completely various poems known as:
Tcheritas;
Rasavahini, a collection of legends;
A chronicle entitled Mahâvansa, composed by Mahanama and continued by Dhammakitti;
Boromat, a treatise on theology and philosophy;
Divapansa and Dhaladhatuvansa, historical works in verse;
Kammuva, code of ceremonies to be observed to raise a priest of Buddha to higher orders;
Kammawakya, ritual of Buddhist worship, published by Spiegel, Bonn, 1841;
The Phatimukkha, the body of the rules to follow to reach salvation.


98.1% (1312)
Pali Canon or Tipitaka
The Tipitaka (Pali language "Ti" = three, "pitaka" = "basket"), also called "Pali canon", is the collection of fundamental texts forming the doctrinal basis of Theravada Buddhism.
Indeed, for several centuries after the death of the Buddha, several councils will meet to recite the teachings and especially the rules governing the community.
These recitations are the occasion for ideological clashes in which the more and more precise forms of the community that will recognize itself in the name of Theravada will gradually emerge.
Transmitted orally for several centuries, object of heated discussions, it is only in the vicinity of the Christian era that the Tipitaka would be transformed into pali scriptures. Also called "Pali Cannon", it is composed of 31 books.
---
You may also like:

98.1% (1312)
---