Qigong: its benefits and how to practice it
---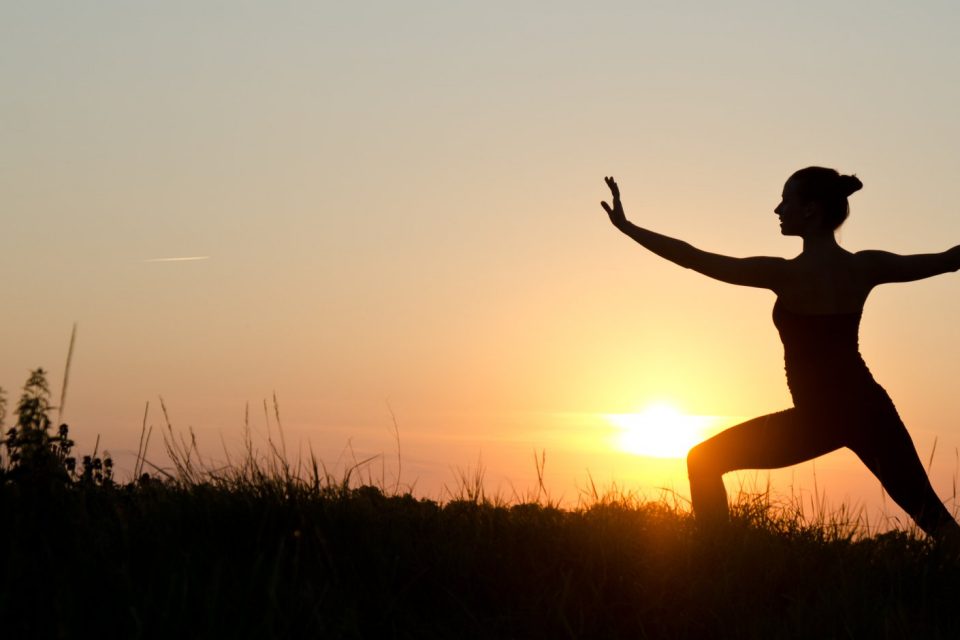 Qigong (pronounced Chi Kung) can be defined as an art of relaxation and health. Its role is to maintain vitality by bringing together movement, controlled breathing and concentration of the mind. It is based on movements associated with breathing, postures and sequences which are connected to the energy centers (Chakras) and to the paths of the meridians (as used in acupuncture); these act precisely on the organs of the body and their functions. Its principle is to stimulate the quantity of vital energy in the body and to facilitate its circulation.
Qi Gong has an action on the safeguard of health, the strengthening of the body, it slows aging, it is anti-stress, it balances the emotions and soothes the mind. It allows you to regulate your energy according to external or internal disturbances.
2024 predictions are out
Discover the stars predictions for new year!
Qigong: its benefits and how to practice it
---
The 12 Principles of Qigong
Learn to detach yourself from problems
Embrace the Negative/Yin and the Positive/Yang
Listen to the beating of your heart and to your breath
Coordinate the movements of your lower Dantian
Meditate on the immobility of each movement
Do not force yourself. Go with the flow of life
Take pleasure in the Art of Being and be grateful for every little progress
Become a source of Qi through smiling
Transform stress and conserve Qi energy in your internal organs
Use Qi energy to rise and/or to ground
Use Qi to purify and carry vitality to whatever part of your body you need
Follow the rhythm of the four seasons.

Qigong and unlocking energy
Qi Gong is traditional Chinese gymnastics which consists in linking slow movements, breathing and concentration exercises to circulate the energy flows in our body. Energy circulates in the body, as it circulates in the universe.
From time to time, this energy is blocked in certain places of the body, causing stress, worries, sadness, anxiety, etc. When this blockage occurs, the energy no longer circulates and the disease appears. Qigong consists in learning to circulate the energy in our body by slow and precise movements.
How to Practice Qigong to get the most of it?
If you want to start practicing Qi Gong, we advise you to find a course close to your home or your place of work; the access and the schedules must be easy, to compensate for any drop-in motivation on winter days or fatigue.
There are many methods of Qi Gong, and several forms of teaching, do not hesitate to try several courses.
Finding a course and a teacher that meets your expectations is a first thing, because it is important to get guidance from time to time and to share your feelings. If you practice alone, don't hesitate to do internships.
But what is more important to enjoy the benefits of Qi Gong is to quickly set up a personal practice, even if it is only 10 minutes a day.
Qi Gong benefits for body and mind
1. Reduces stress
It is an exercise that works both the body and the mind; it is thanks to the combination of movements and deep breaths. Therefore, through practice, both begin to relax and, consequently, reduce high levels of stress and favor a state of calm and peace.
2. Improves sleep
The deep relaxation and mental tranquility obtained by practicing Qi Gong help you to fall asleep more easily and have a better quality rest.
3. Increases energy levels
Smooth and slow movements facilitate the opening of energy from the body's channels. Therefore, people who practice Qi Gong have more energy, which also benefits sexual vitality and fertility.
4. Other benefits of this practice
It helps to maintain healthy habits and improve quality of life;
By working on your breathing, you stimulate the internal organs, activate blood circulation and increase lung capacity;
It helps to avoid and combat negative thoughts and improves mental concentration;
The movements exercise the muscles and increase flexibility;
It prevents and alleviates joint problems;
According to the "5 elements theory", when practicing Qi Gong, you are also working on each organ emotions (anger, worries, depression, sadness, fears, etc.).
---
---