Ruling Angel of 2023: the power of Haniel acting upon you!
---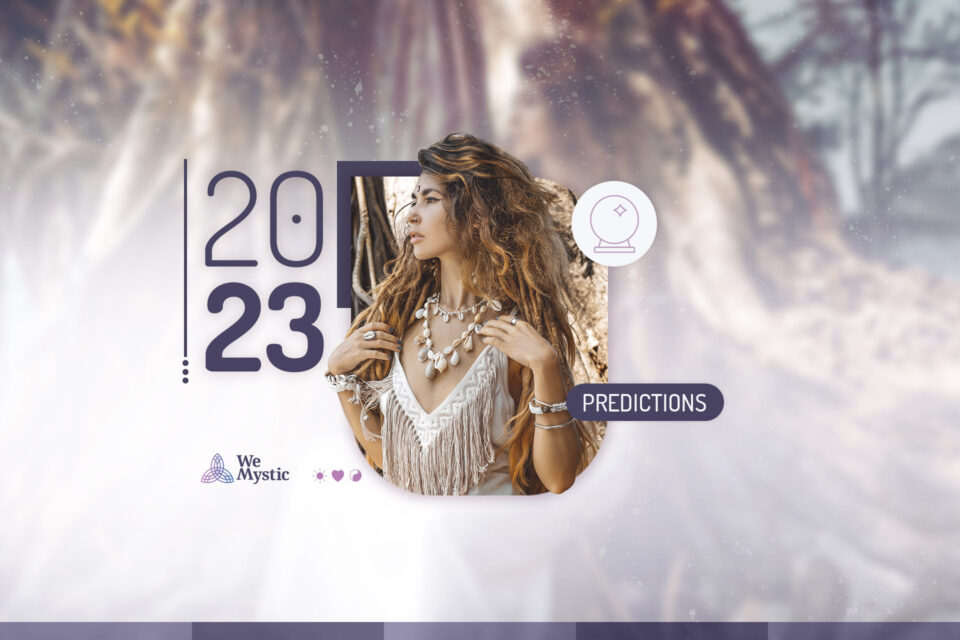 Discover which are the energies for the coming year and how to connect with the angel Haniel, to achieve positive transformations in 2023!
Through numerology it is possible to discover what the energies are for the coming year, and thus plan your goals more wisely and assertively. The year 2023 is influenced by the number 7 (2+0+2+3=7), providing a strong connection with spirituality.
In addition, the year will be ruled by the Moon and the energy of the angel Haniel, therefore the feminine principle will be in evidence, allowing a great connection with the emotions and the inner world. The best of all is that these vibrations promote opportunities for growth, whether in personal or professional life.
Below, learn what to expect for 2023 and how to connect with the ruling angel Haniel!
Receive all our tips by email!
Love Astrology? Subscribe Now and Receive Exclusive Content!
Haniel: The ruling angel of 2023
Haniel is considered the angel of the Moon and is related to feminine energy, so it provides greater connection with intuition and ability to act wisely. In this sense, 2023 will be a period to dive into self-knowledge, trying to recognize inner parts that you have not had access to before.
However, it is fundamental to be careful not to close yourself in your world and forget to share the best that you have. After all, in 2023, the energies will be favorable to create new ties, whether in your love life, professional life, or new friendships.
Another point is that Haniel also has a connection with Venus, the goddess of love in Roman mythology. In astrology, Venus represents how each being behaves in relationships. All these energies will enhance the connection with the inner world and the cycles of nature.
Thus, it will be the ideal year to focus on you and lead your actions in the direction that provides you the most growth, that is, it is the time to dedicate yourself to your soul purpose.
When to invoke the angel Haniel?
The angel Haniel can be invoked whenever you feel difficulty in connecting with your intuition. After all, this angel boosts connection with the inner world, so it becomes easier to understand dreams and act consistently in the outer world.
So if you're feeling lost about your purpose and soul, invoking the angel Haniel can help you move in the right direction. Furthermore, because it is related to the energy of the goddess Venus, it also helps you find a strong soul relationship with whom you can grow together.
Another benefit of connecting with the vibration of the angel Haniel is to boost the ending of cycles, which are no longer favorable in your life. Thus, you can begin a much more fluid and enjoyable phase.

98.1% (1312)
How to connect with the ruling angel of 2023
To connect with the ruling angel of 2023, Haniel, simply say a prayer or meditate, directing your vibration to him. Concentrate and ask Haniel to introduce himself to you.
By doing this you will be able to feel the angel's presence, and thus make requests to solve your problems. To boost the process, it is worth lighting a candle and incense, always placing much faith and intention.
Remember that everything depends on the energy you put into the ritual. When your requests come true, don't forget to thank the angel Haniel.
Energies of the year 2023
The angel Haniel is connected to the moon, and therefore stimulates the sixth chakra, responsible for intuition. With this in mind, in 2023 you are likely to have periods of greater introspection and reflection on your emotions and attitudes.
However, this should not affect your relationships, so it is necessary to seek balance between looking at the physical world and at your inner self. In any case, it is a fact that you will be more connected with the feminine energy, and your feelings will be at their peak.
The vibration of the year 2023 will help you direct your energy toward what matters, that is, your soul purpose. In relationships, if you want to find a new love, know that you need to finalize old relationships, especially within yourself.
Furthermore, it is fundamental to let go of old patterns that do not propel your growth. Therefore, reflect on your behaviors and which ones you should let go of.
What to expect for 2023?
In 2023, more than ever, you will have to seek balance between reason and emotion, because your emotional side will be in evidence, which can cause great imbalances. So that this does not negatively affect your personal and professional life, try to act with caution.
The first months tend to be more difficult, because the energies change completely with the astrological year, which only starts in March. The tip is to avoid misunderstandings, remember that with the great influence of feminine energy, it is possible that you will position yourself in a more emotional way.
Therefore, be careful not to let yourself be guided only by your feelings and act in an incoherent way. With this in mind, start meditating since then, to avoid greater agitations in the emotional field.
The best way to have a pleasant and prosperous 2023 is to trust your own intuition. So beware of self-sabotage, and don't let others tell you what to do. Understand that listening to advice can help you, but know how to filter what really adds to your journey.
You may also like:

98.1% (1312)
---