The Ruling Archangel of 2021: love, compassion and forgiveness
---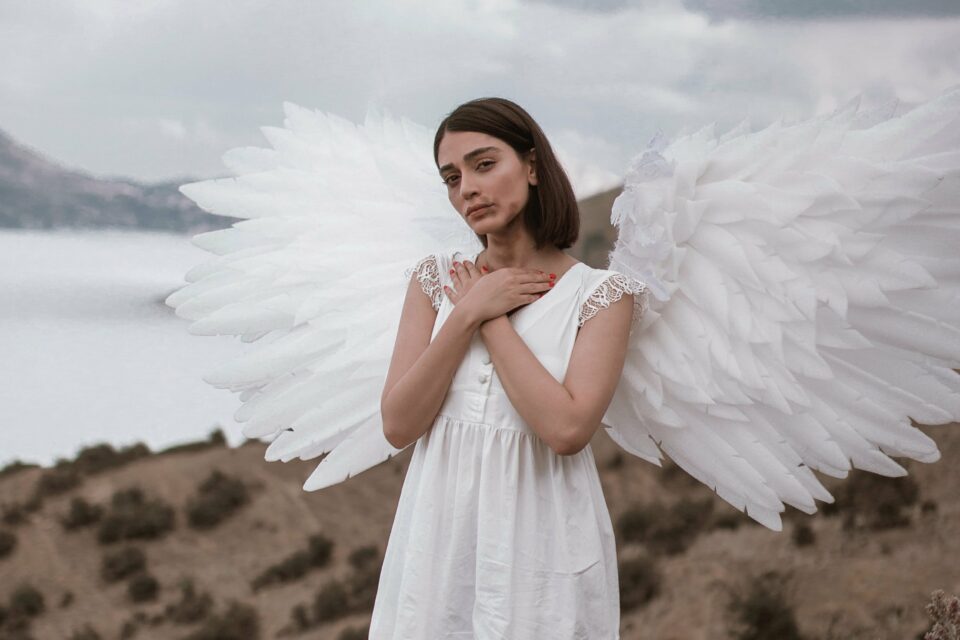 Chief of Cupids and Ruling Archangel of 2021, Haniel is responsible for love, compassion and joy. Extremely fair, he fights lying and all kinds of evil – especially one that hurts feelings and acts of love.
In 2021, Haniel will be at your side to guide, guide and motivate you in your goals. He looks forward to a year of many positive feelings, fun, love and forgiveness. He allows your heart to open and accept the pain of the other; that you understand that the world is not just unhappiness, and that there is a way out of suffering.
2024 predictions are out
Discover the stars predictions for new year!
Haniel: THE RULING ARCHANGEL OF 2021
---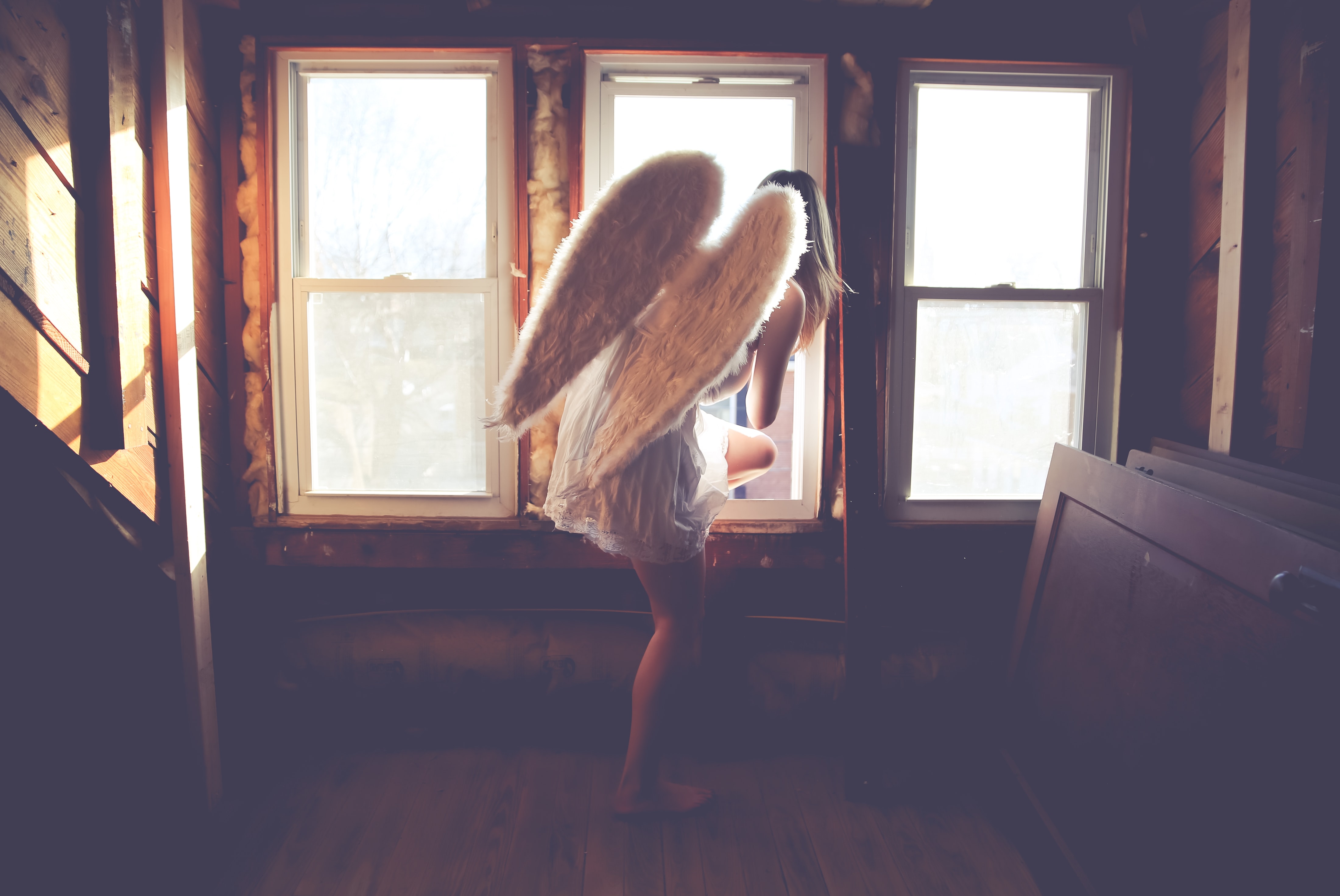 Haniel is the one who radiates compassion, love and justice, showing the path to happiness, and the fullness that life is capable of achieving. We all have the gift of charity and mercy; and it is through this Archangel that we can manifest it in the material and spiritual world.
Haniel doesn't always tell us what we want to hear; but he offers his wisdom so that we can find the solution.
Unlike many other Archangels, Haniel shows himself in our lives in a direct, little impulsive, and more reflective way. Thus, we are able to stop harmful actions and thoughts, to make room for love and forgiveness. And, in cases of extreme need, the Ruling Archangel of 2021 can be invoked to act against ignorance.
Most of the time, you will be required to listen to their guidance and take steps to then align with what you are looking for. Haniel doesn't always tell us what we want to hear; but he offers his wisdom so that we can find the solution.
Sometimes it is ingrained patterns, thoughts, and emotions that have been blocking your ability to forgive and move on. If that is your case, Archangel Haniel can guide you to create new well-being, mental health routines, to exercise self-love and self-care, so that the energy of love and compassion circulates throughout your life, opening the paths to the light.
Haniel, symbolizing the "Glory of God", is the one who receives the orders of the Lord, and transmits them to the other angels. Now, he will guide our steps in this new year, healing our physical or spiritual blindness, restoring faith in love, and caring for humanity.
Associated with the energies of the planet Venus, ruler of 2021, Haniel will bring out all the joy and pleasure of the world – which can be explored in an edifying or unbridled way. This year, we will need to look inside ourselves to see the needs of others.
Venus and Haniel
2021 will be an intense period, passionate and capable of showing each of us that there is still salvation for humanity. We will be more open to giving, listening, sharing and forgiving. In addition, many people are expected to move to rebuild the planet.
We can also predict a certain strengthening in relationships, since Haniel is responsible for opening paths in the affective field. More understanding and tolerant, it will be a year of less hatred on social media; of more united families; and true friendships. But be careful, as there is a tendency for friendships to have a greater weight in these relationships, and love and family members end up being left aside.
Still in relation to Venus, we must be careful with worldly pleasures, such as superficial expenses, dubious transactions and irresponsible sex, especially as a way to obtain some benefit. In this new year, be honest with the next and with yourself; take greed out of your life and, whenever you are tempted to act questionably, ask the Archangel for help. Radiating charity and compassion, he will allow his redemption through love and forgiveness.
It is also worth mentioning that Haniel is very connected to the Moon's energy, potentiating the sensitive and enigmatic aspect of Venus. Take advantage of this union to surrender to a new practice: self-reflection.
Daily, consider your attitudes, asking Haniel to strengthen your intuition capacity and allow you to identify opportunities along the way – as well as those aspects that block your evolution.
In professional life, 2021 will introduce us to more determined and generous people. Without reins, they will be more willing to change and will feed an insatiable thirst for knowledge. The reasoning will be faster, the tolerance to criticism more refined and the ability to make and establish new contacts at their best.
HOW TO CONNECT TO THE RULING ARCHANGEL OF 2021
---
Now that you know the Ruling Archangel of 2021 better, you can get in touch with him, making the right requests for love to invade your being, and transform your life in all aspects.
Sit in a prayer or meditation position, close your eyes and breathe. Imagine that you are surrounded by lights, angels, and that Haniel is now with you. Open your heart, feel the presence of the Archangel and imagine yourself being illuminated by green and pink lights.
If you have a white diamond or quartz, hold it or place the crystal on your prayer table or altar. This stone has incredible energetic properties, capable of attracting love and breaking blockages, in addition to increasing the connection with the Ruling Archangel of 2021. Then say the following prayer:
Haniel, divine Elohim, who is full of grace, work so that the beauty of the earth is eternal, so that my requests and my truth are reached with grace and sweetness. Make sure that in this life everything that is necessary is used with wisdom, modesty and humility. Make me noble in character, in speaking, working, and to the fullest extent.
Prince Haniel, prince of love, make me optimistic and able to always take advantage of the positive. Make me feel safe to fulfill myself in love, with all the strength of the Angels and Divine guardians.
Prince Haniel, for love, I greet you. May this love shine and shine in my being, in my home, and in all occasions and details; may I triumph in the face of obstacles. May your great ray of love shine like a diamond, and bless me in every second of my existence. Amen.
Ask the Archangel to envelop you with love, intuition and compassion to heal your body, mind and spirit. Relax again and notice what's going on inside you: feelings, thoughts, ideas…
Then let Haniel speak up. In the following days, be aware of the signs and synchronicities of life, including your intuition, as they will serve as a guide to know that you are being guided. Haniel will surround you with its light, elevating, protecting and comforting your journey.
You can connect with him whenever you want, but know that Haniel is associated with Fridays. So it may be interesting to choose that day of the week to offer a prayer or special request. Next, know some elements related to the Archangel and that can help you in this connection process.
Lucky number: 7
Day of the week: Friday
Psalms: 21 and 97
Colors: green and pink
Stone: diamond
Incense: sandalwood
Candle: pink
---