Tarot advice for Sagittarius in 2021
---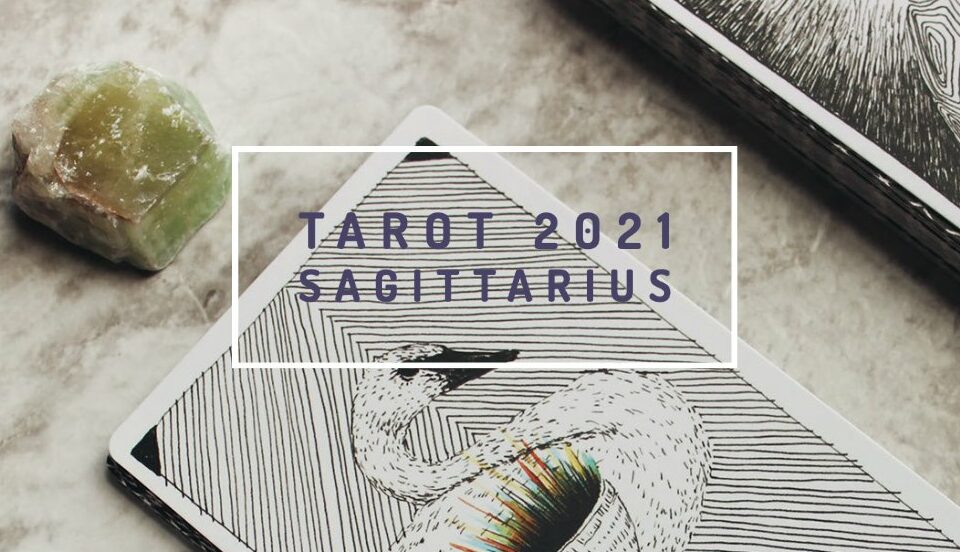 With the intention of obtaining the Tarot advice for Sagittarius 2021, considering the annual astrological climate, the Rider Waite Smith deck was used, and the version of the astrological reading, in which a card is selected for each of the houses or sectors, which make up the astral wheel.
In 2021, there will be a total eclipse of the Full Moon in Sagittarius (05/26), and a total eclipse of the Sun in the same sign of the centaur (12/04). The first of these events refers us to questions about self-imposed limitations and responsibility; while the second refers to the enthusiasm for living and the desire to discover new territories (literally and metaphorically).
Receive all our tips by email!
Love Astrology? Subscribe Now and Receive Exclusive Content!
Tarot advice for Sagittarius in 2021: the twelve houses
---

House I: self-affirmation, personality and its external manifestation
Arcane: 8 of Swords
Advice: Isolation. Self-imposed restrictions. Guilt. Disappointment. Build a new scale of values, and cultivate positive self-talk. Perseverance will be your main ally to overcome the test.
House II: resources, material possessions, and personal value
Arcane: 4 of Wands (suits)
Advice: Bonanza. Financial stability. Break. Celebrate each of the achievements, with joy and gratitude.
House III: communication, mobility and thought
Arcane: Temperance
Advice: Prudence. Honesty. Balance. Assertive communication. Cooperation. Clarity in objectives. Trust that you will get results, without rushing, at the perfect time.
House IV: home, family and origins
Arcane: The Hermit
Advice: Introspection. Spiritual search. Self-knowledge. Sometimes it will be necessary to distance yourself from family events (and the comfortable zone), to gain a new vision of the environment and of yourself.
House V: romance, creativity and children
Arcane: The Emperor
Advice: Creativity. Abundance. On the romantic level, the native will take the reins of the relationship. Preach by example.
House VI: health, work and service
Arcane: Justice
Advice: Negotiation of contracts and job proposals. Avoid excesses, and manipulative people. Show your skills honestly, and without arrogance.
House VII: personal relationships, contracts and declared enemies
Arcane: 10 of Swords
Advice: Possibility of rupture, in a relationship or association. Sadness. Difficult times are part of soul learning. Do not lose hope.
House VIII: sexuality, transformation and shared goods
Arcane: 3 of Wands (suits)
Advice: Common goals with a partner, family or partner will help strengthen the relationship. Expand your horizons and look to the future.
House IX: philosophy, higher studies and travel
Arcane: King of Pentacles
Advice: Security. Progress. Practicality Leadership in academic projects or international operations. Success. Design your long-term goals.
House X: vocation, aspirations and public life
Arcane: 4 of Cups
Advice: Dissatisfaction. Need to connect with the true vocation. Take time to reflect, on your mission and purpose, and pay attention to the doors that open (opportunities).
House XI: friendships, groups and social conscience
Arcane: The Tower
Advice: Distancing Conflicts with friends and colleagues. Concern inherent in collective initiatives. Meditate on your position in the groups, and the actions taken to materialize the dreams.
House XII: mysticism, karma and hidden enemies
Arcane: 2 of Wands (suits)
Advice: Don't get caught up in apathy. Transform your energy, and work at your best version.
---
You may also like:
---