Learn how to do Sirsasana like a pro
---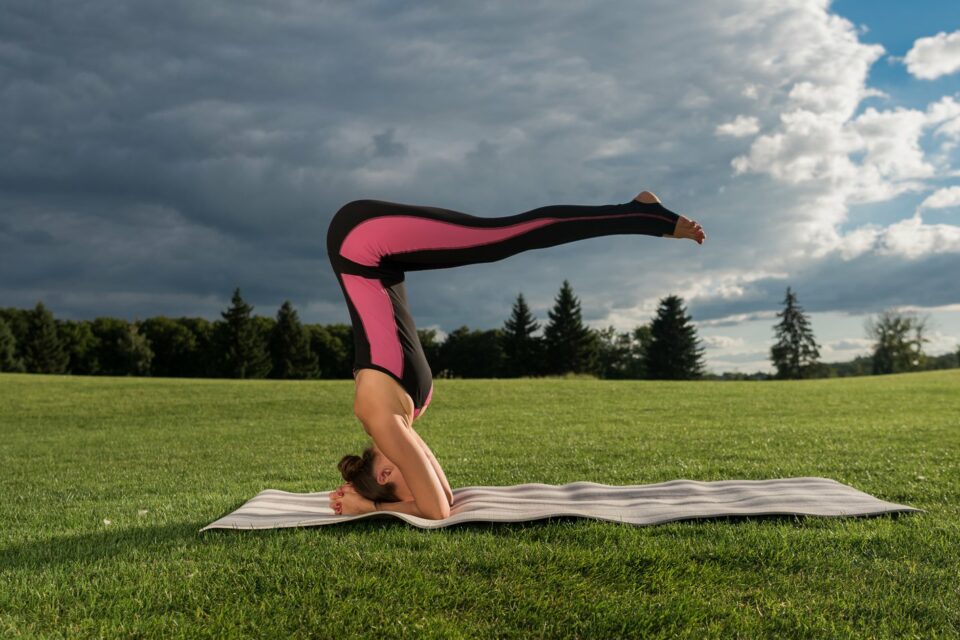 When we invert the body, we use the power of gravity to change the normal flow of blood and lymph. This action will drain better the inferior limbs of the body and brings pure blood to the head and superior glands. A possibility to make this inversion action is to do Sirsasana, the headstand pose.
After the inversion, the circulation goes back to its regular pattern, but with new vitality. Due to it, inversions promote a feeling of calm, peace, balance and clarity of mind. If you feel down, there's nothing better and turning your world upside down to overcome that situation.
Although headstands and handstands are great for body and mind, because most of us are not used to it, getting comfortable in this pose is quite challenging for most people. Give yourself some time and don't give up, you'll get there.
Learn more about the physical actions you need to perform Sirsasana.
Receive all our tips by email!
Love Astrology? Subscribe Now and Receive Exclusive Content!
Tips for Sirsasana
---
Sirsasana is a very safe pose if you learn how to evolve on it. In case of cervical problems, avoid it, and if you have high blood pressure or heart issues, pay attention to how your body reacts to it. Otherwise, let's go.
1. Excellent support is essential for a stable Sirsasana. Embrace your elbows and keep them at that distance between them. If you don't have shoulders flexibility and your elbows move away from each other, you can lose your balance. From this solid base, keep in mind that your forearms must be pressing the floor and your neck is long.
2. The body weight must be supported by your arms and not by your neck. If you let your head supports the pressure, you're putting your health in risk. Press your head against the floor to promote a sensation of lightness and to relieve the stress.
3. Activate your biceps and contract your triceps.
4. Bring your hips towards the sky and slowly start walking forward until your toes stop touching the floor.
5. Slowly and with control (without impulse), move your feet close to your chest and from there start raising your legs.
6. To raise your legs, activate your quadriceps, and your wheels towards the sky. To guarantee the verticality of your body, contract the big glutes and adductors, keeping your lower back stable by contracting your core and psoas.
7. Start by staying short periods on the pose, so that you don't compromise the health of your neck. With time, slowly increase the time you remain in sirsasana, but stay in your comfort zone.
When you finish, rest for a while in Balasana (the child pose).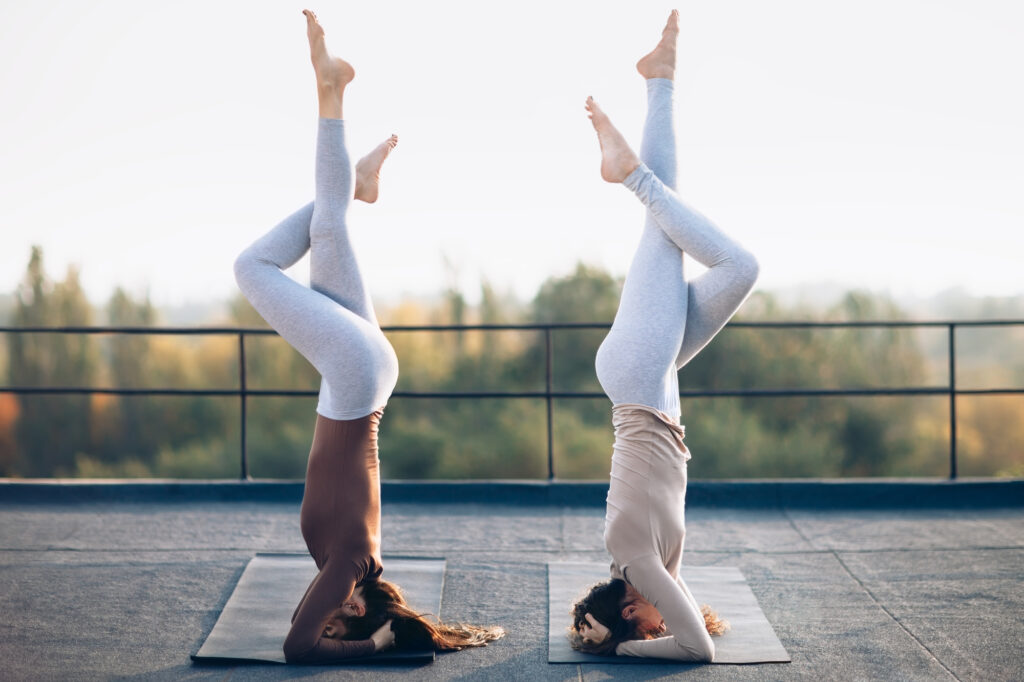 Asanas that help to prepare Sirsasana
The poses that help to prepare your body to the headstand pose are:
Phalakasana

Sisulasana

Pincha Mayurasana

Uttanasana

Navasana

Grivasana
Benefits of this inverted pose
As previously mentioned, inversions have multiple benefits for body and mind. Here we focus on the benefits of the headstand:
Calms the brain

Strengthens arms and shoulders

Strengthens the core muscles

Improves digestion

Triggers lymphatic system

Improves focus

Improves self-confidence

Helps facing unconscious fears

Helps with headaches and migraines

Treats thyroid disorders

A positive influence in curing diabetes

Boosts your memory

Improves good mood

Removes lethargy

Prevents hair fall.
Take your time and slowly build the confidence necessary to the headstand and benefit of all its positive impacts in your life.
---
You may also like:
---