The Snake in Chinese Horoscope. Characteristics and elements
---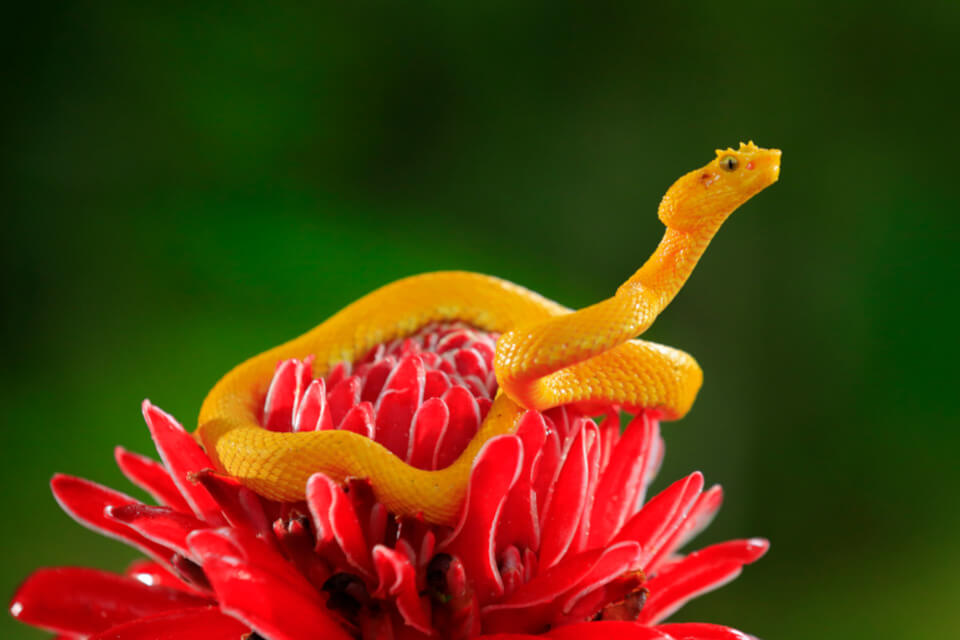 According to the legend, when Buddha reached enlightenment he invited all the animals to celebrate their joy. To that invitation, only 12 animals that were included in the Chinese zodiac, and the Snake was one of them.
Receive all our tips by email!
Love Astrology? Subscribe Now and Receive Exclusive Content!
How do I know if I am a Snake?
---
As we have indicated before, each animal 'governs' a specific year. The years of the Snake are: 1905, 1917, 1929, 1941, 1953, 1965, 1977, 1989, 2001, 2013… and thus consecutively adding 12 years to the previous figure.
General definition of the Snake
In the Chinese Horoscope, the Snake is one of the key animals in the Chinese zodiac. Associated with philosophy and thought in general, they stand out for being mysterious, intelligent, insightful and extremely sensual.
At the same time they can be cruel and cold. They are very practical and usually find solutions where others only see problems.
Features of the Snake
Mystery: The people born in the year of the Snake in the Chinese Horoscope are curious by nature, especially with the subjects referring to esotericism. That curiosity makes them mysterious in the eyes of others.
Organization: Snakes are very well organized and they always discover a fast and efficient way things should be done. This feature is one of their best qualities because it makes it easy for them to finish everything they start.
Sophisticated: In the Chinese Horoscope, Snakes are sensual and sophisticated, being admire by other people.
Intelligent and wise: They like to analyze situations carefully and to study the movements of others. What is really important is getting to the key any problem and for that they use one of their best characteristics: intelligence.

98.1% (1312)
The five types of Snake
---
Water Snake
Those who were born in the year of the serpent with the influence of water are honest, upright and with a very developed sense of justice. They have the ability to analyze problems from different points of view, which makes them excellent advisors and judges in case of conflict.
Wood Snake
The Snake under the influence of the wood element stands out for its creativity and elegance.
Fire Snake
People with the influence of the fire element in the Chinese Horoscope may not be as contemplative as those born under the influence of the other elements, but that brings closeness to the reality in which they live and also dynamism.
Earth Snake
The earth element gives people born in the year of the Snake great energy and love for the small pleasures of life.
Metal Snake
They are hardworking, perfectionist and very serious people in relation to work.
---
You may also like:

98.1% (1312)
---