20 twin flame quotes to help you find your soulmate
---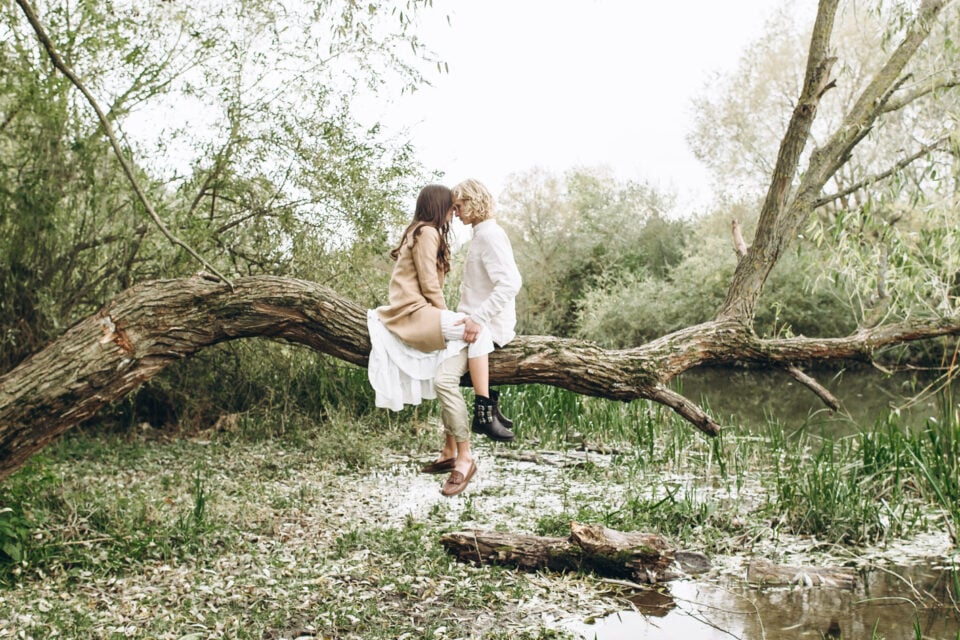 A Twin flame was created together in the beginning and shares a unique destiny. Created in a single ovoid of fire, they were separated into two spheres of being – one in a male polarity and the other in a female polarity – but each with the same pattern of divine identity. Today we want to inspire you with a few twin flame quotes that will help you find your twin flame and live an intense and true passion.
---
---
2024 predictions are out
Discover the stars predictions for new year!
20 twin flame quotes that will help you find your soulmate
---
"I seem to have loved you in numberless forms, numberless times… In life after life, in age after age, forever." — Tagore
"The twin flames are incarnated with big differences. Such as a big age difference, racial difference, living on different continents, language differences, cultural contrasts, etc. The universe is very wise! In order to meet our twin flames, we have to overcome all these obstacles until we go beyond duality and become reunited." — Katya Ki
"Our souls speak a language that is beyond human understanding. A connection so rare the universe won't let us part." — Nikki Rowe
"Our universe grants every soul a twin — a reflection of themselves — the kindred spirit. And no matter where they are or how far away they are from each other — even if they are in different dimensions, they will always find one another. This is destiny; this is love." — Julie Dillon
"A bond between souls is ancient — older than the planet." — Dianna Hardy
"Have you ever felt really close to someone? So close that you can't understand why you and the other person have two separate bodies, two separate skins?" — Nancy Garden
"Twin flames are always on the same page. This is due to the fact that you actually have the same internal frequency of energy vibrations." — Katya Ki
"We can try and push each other away, we can try and deny what we feel but when two hearts have connected and two souls have been reminded of love there is simply no way fate can keep us apart." — Nikki Rowe
"It is an absolute human certainty that no one can know their own beauty or perceive a sense of their own worth until it has been reflected back to them in the mirror of another loving, caring human being." — John Joseph Powell
"When you're in love, you're capable of learning everything and knowing things you had never dared even to think because love is the key to understanding of all the mysteries." — Paulo Coelho
You always feel safe with your twin flame. You can be yourself at 100%. And at the same time, your twin flame loves you for who you are. You feel and understand each other at a very deep level. — Katya Ki
"I trust our connection, regardless of what logic has to say." — Nikki Rowe
"I came to this earth so that I can find the way back to my Beloved." — Rumi
"When you are with your twin flame, you feel at home wherever you are. You find peace and harmony on a profound level." — Katya Ki
"My soul has always remembered you, my mind is just trying to catch up." — Nikki Rowe
"When connections are real, they simply never die. They can be buried or ignored or walked away from, but never broken. If you've deeply resonated with another person or place, the connection remains despite any distance, time, situation, lack of presence, or circumstance. If you're doubtful then just try it — go and revisit a person or place and see if there's any sense at all of the space between now and then; when truly real, you'll be instantly swept back into the moment it was before it left — during the same year and place with the same wonder and hope, comfort and heartbeat. Real connections live on forever." — Victoria Erickson
"You can always feel whether or not you have met your twin flame. This is different from any other connection you have ever had with any other person. It will not be difficult to feel and understand. If your relationship seems complicated, entangled, with a lot of insurmountable obstacles, then most likely, you have again "stumbled" on the karmic connection. If you really have met your twin flame, you will feel the support of the Universe, no matter what difficulties you encounter. You will simply feel that you trust the process of life because you feel that the universe itself leads you through life. — Katya Ki
"It was electric and we couldn't deny it anymore, even when our words spoke different the energy we drew from each other spoke too loud, it was almost impossible to ignore." — Nikki Rowe
"When deep down in the core of your being you believe that your soulmate exists, there is no limit to the ways he or she can enter your life." — Arielle Ford
"There is a special bond between twin soulmates — unconditional love, respect for each other, bringing out the best in each other, and highly compatible." — Mettrie L.
---
---