Virgo and Sagittarius Compatibility
---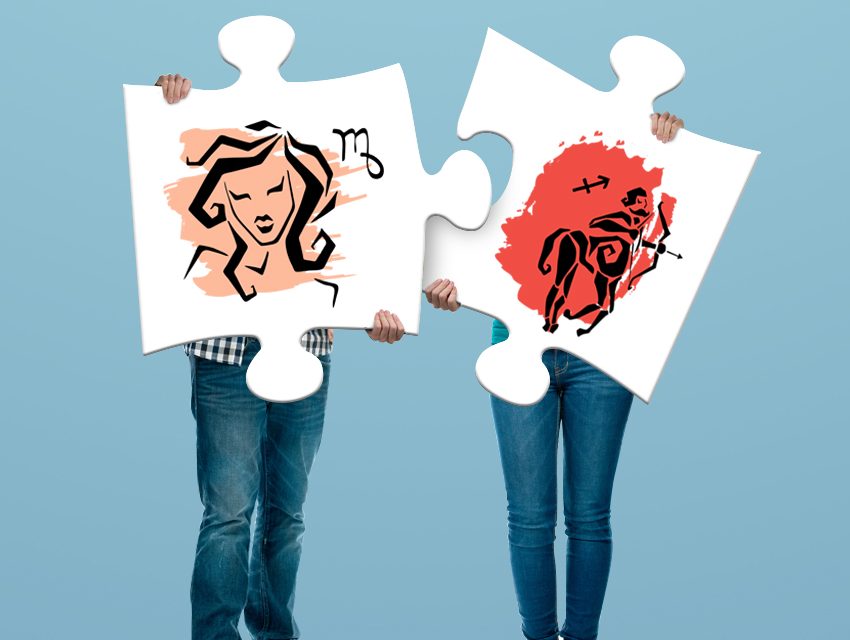 A couple formed by Virgo and Sagittarius has regular levels of compatibility. However, before checking the compatibility, learn a bit more about each of these signs.
Virgo and Sagittarius are signs that represent Earth and Fire, and the compatibility between these people is not considered very high compared to other combinations of signs.
In this case, while Virgo will pay close attention to detail, Sagittarius focuses more on a global vision. However, this relationship has something very important in its favour, and this is that both signs can adapt to different circumstances very easily.
Receive all our tips by email!
Love Astrology? Subscribe Now and Receive Exclusive Content!
Virgo and Sagittarius: how will the relationship work?
---
There are great possibilities that this relationship can have success if both members of the Virgo and Sagittarius couple learn to accept the different views of the partner, and if they also know that not to only their own opinions are important.
The Virgo natives are very organized, cautious and methodical, while the Sagittarians are faster, impetuous and can even become irresponsible. Sagittarius may begin to be disturbed by the constant critique of Virgo, which may irritate the careless behaviour of Sagittarius.
This combination of signs promises a great intellectual stimulus for both, since Virgo is responsible for significantly improving the job opportunities and abilities of Sagittarius, who can start working a bit harder to keep his feet on the ground to develop an interest in all the domestic aspects.
Virgo will be very attracted by the courage that characterizes Sagittarius and will surely enjoy traveling in his company. In this regard, Sagittarius can obtain sufficient security that provides stability to the relationship.

How do they communicate?
In order for this relationship to be kept stable and to work in the long run, Virgo must set aside all criticism and look for the results instead of analysing the way to get them, while Sagittarius has to think otherwise, and this might be a bit difficult for this couple.
However, this is worth for the well-being of the relationship, since the influence that both of them can have combined can result in a significant intellectual stimulus.
What about sex?
In what matter to sexual terms, there is a big difference in styles because while Virgo is usually very reserved, and does not get carried away by passions, Sagittarius likes to try different things.
In this sense, for both of the partners of this couple to get the best out of it, Virgo and Sagittarius should be more concerned about seizing the moment and trying to understand each other better when they are together.
---
You may also like:
---