Virgo Tarot 2019: major advices
---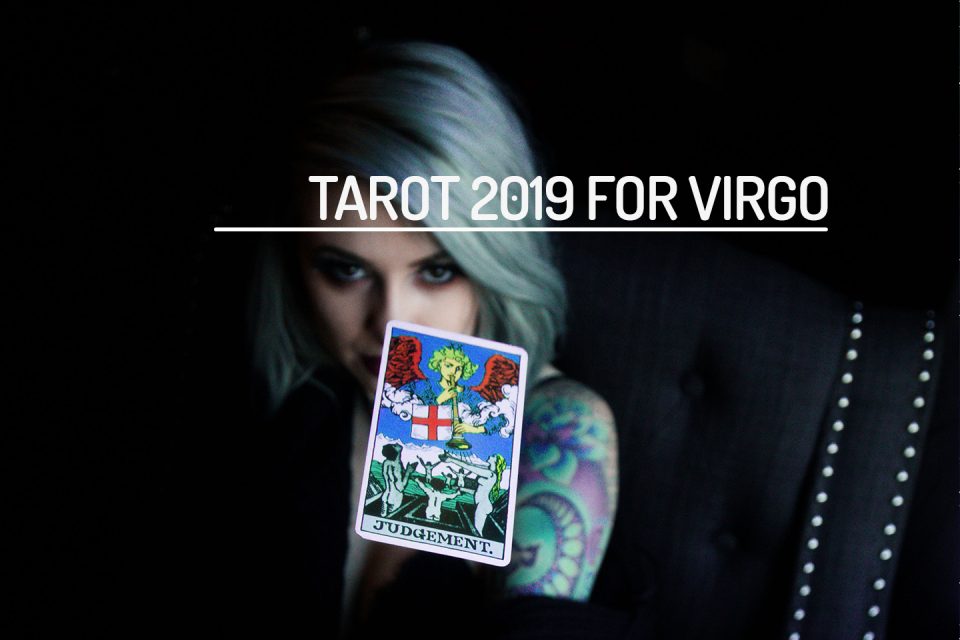 What to know about Virgo Tarot 2019? First of all, in 2019, the main astrological event that will directly affect the natives of Virgo is the stellium (accumulation of planets) that will take place on the sign of the Virgo, during the month of August.
The phenomenon, which will remain active until mid-September 2019, will begin on 18/08 with the entry of Mars in Virgo, followed by Venus (21/08), the Sun (23/08), Juno (23/08) and Mercury (29/08).
The energy concentration will have its highest point, on August 30, when the New Moon will take place in Virgo, which alludes to self-care (health, food, exercise), new work projects and vocation of service.
The stellium in Virgo will highlight the perfectionist trait of the Virginians, but it will also make them shine enhancing their innate qualities.
Virgo Tarot 2019: advices and recommendations
---
The following is a series of advice or recommendations, obtained through the astrological spread, to accompany the personal development of Virgo's sons and daughters during 2019.
Arcane: The Pope
House I: self-affirmation, personality and its external manifestation.
Advice: reflection. Serenity. Connection with the inner world. The answers you seek are within you, confusion is created when you try to find them outside. Beware of comfort traps.
Arcane: The Magician
House II: resources, material possessions, and personal appreciation.
Advice: small investments with favorable results. Organize your economic resources. Success in commercial ventures. Share your financial and professional experience with the youngest.
Arcane: 10 of Swords
House III: communication, mobility and thought.
Advice: the lack of loyalty in people close to you can lead you to look at the world with a pessimistic outlook; however, it is just an opportunity to cultivate strength of spirit, let go of the past, and impose yourself on circumstances.
Arcane: 7 of Cups
House IV: home, family and origins.
Advice: don't try to do everything at once, or be omnipresent. Dedicate your own time to each issue, and you'll get better results. Applies to family relationships or home remodelling.
Arcane: Queen of Cups
House V: romance, creativity and children.
Advice: harmony. Rescue of affective bonds. Value the importance of expressing your feelings. Dedicate yourself to tasks that really excite you, using intuition as a guide.
Arcane: Ace of Pentacles
House VI: health, work and service.
Advice: new professional stage. Reinvention. Opportunities for progress at the door, which you should not miss for fear of leaving the comfort zone. Stability in the area of health, but you should be aware of the annual retrogradations of Mercury.
Arcane: 8 of Swords
House VII: personal relationships, contracts, and declared enemies.
Advice: situations of the past impede progress in terms of relations, in the present. Identify the negative beliefs that sabotage your sentimental life.
Arcane: 4 of Pentacles
House VIII: sexuality, transformation and shared goods.
Advice: old wounds are an obstacle to trust and surrender in relationships, which in addition, may be affecting the management of shared goods, and how you understand collaboration advice. Fear is not a good advisor.
Arcane: 3 of Cups
House IX: Philosophy, higher studies and travel.
Advice: personal achievements. Shared happiness. Don't stay with what you've achieved, move on to the next level and expand your horizons. Take on the roles of teacher, tutor, advisor, or mentor.
Arcane: 7 of Wands
House X: vocation, aspirations and public life.
Advice: people of the environment, with second intentions, await your fall. You will need prudence and perseverance in order to achieve your professional goals.
Arcane: Knight of Pentacles
House XI: friendships, groups and social conscience.
Advice: avoid spending energy on what you don't deserve. Don't let others take advantage of your goodwill to get credit for your work. Defend your ideas.
Arcane: The Moon
House XII: mysticism, karma and hidden enemies.
Advice: possibility of overcoming the ghosts of the past (fears, guilt, insecurities, patterns created in childhood). You will only need courage to decide to do so, and request professional accompaniment in the process.
---
You may also like:
---