Visualization tools: how to attract your life goals
---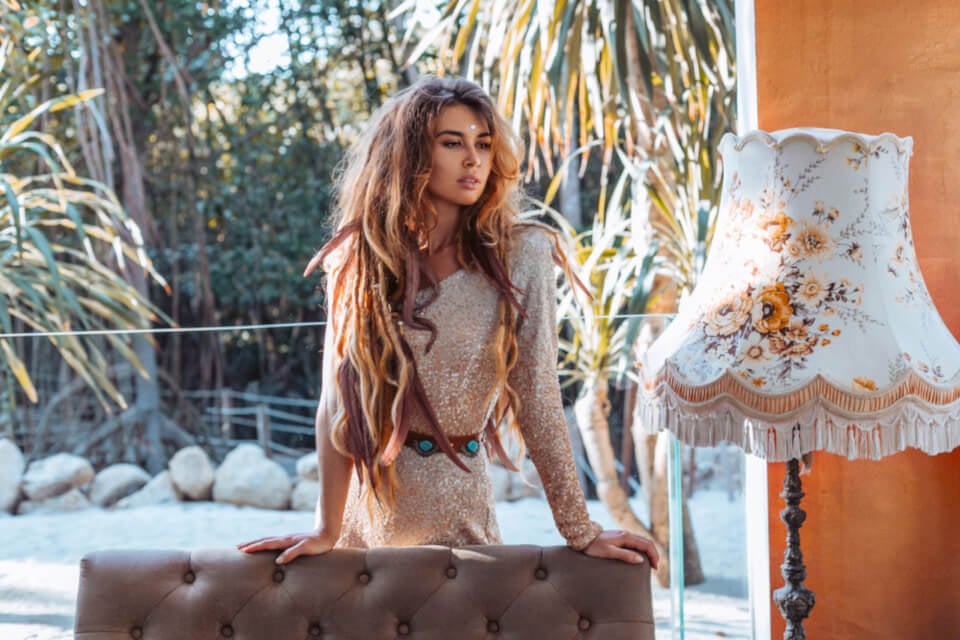 A powerful way to attract your goals is to use visualization tools. This is one of the most powerful ways to use the Law of Attraction to your advantage.
Visualization tools are made up of a set of images of the dreams and goals you crave for your life. It is essential to use the picture of what you really want to attract, whatever you put in your frame will be part of your reality.
Receive all our tips by email!
Love Astrology? Subscribe Now and Receive Exclusive Content!
Benefits of using visualization tools
---
There are no secrets when we talk about the viewing frame. Creating your dream board does not mean that all your wishes and dreams will come true effortlessly, like a spell.
In the words of psychologist Barbara Nussbaum:
"This holistic experience allows us to emotionally connect with our goals and the process to achieve them. When we invest time to visualize in detail, we become more emotionally connected to our goals. And emotions are the glue that connects us to what is most important in our lives."
How to create your dream board
The first step is to make clear to yourself what your goals are. It will not be effective to say that you want to be rich or want your business to be a success. Try to be very specific in your goal.
For example: "I want my company to close ten new contracts, increasing its revenues by 70% by the end of the semester" or "I want to be a manager of my area with a salary of x a month".
Your wish may also be some material good, a house, a car or a new office. In this case, look for the image that most closely matches what you want. You can put the picture of a house or building, the address. If it's a car, put in the image of the model and color you want.
The key is to detail as much as possible, put dates and make it clear in your mind what you're fighting for. So, how to create your dream board?
Step 1: cut and paste your dreams
A simple and fun way to create the board is by using scissors, glue and pictures. Flip through magazines searching for the images of your dreams or find the perfect pictures on the internet. Cut these images and paste them into your preview frame.
Step 2: set deadlines
Experts say that is essential to set deadlines for their goals to become real. It's okay if they don't occur within the time frame you set, just reevaluate your actions and set a new time frame. However, you must be realistic with the deadlines.
For example, if you want to lose 10 pounds or double your company's monthly revenue, don't set a one-month deadline because you won't be able to lose so much weight in a healthy way or double your revenue in a natural way. We are talking about possible plans.
Step 3: motivational quotes
Use on your board some quotes that lift you in a moment of discouragement. It can be a quote of a person you admire or someone you refer to. Put the quotes that inspire you to motivate you every time you look at your board, remembering that you're on the right track.
Step 4: put your dream board in a strategic position
Your frame should be in a place that you can look at everyday. It can be in your bedroom, in the kitchen or in any environment that spends most of your time.
Look at it every day, and feel like you've reached the board. Focus your attention on it and be amazed at the results. Keep putting your intentions on the board and always think positive.
Step 5: make your dreams come true
There is no magic formula in which you rub a lamp and a genius fulfills all your wishes. The visualization board is a proven scientific technique that helps in achieving and achieving goals.
Your actions about the dreams you want to achieve are certainly the most important part of realizing them. The main purpose of the board is to remind you about it.
You may also like:
---