The Law of Attraction: did you know your thoughts have power?
---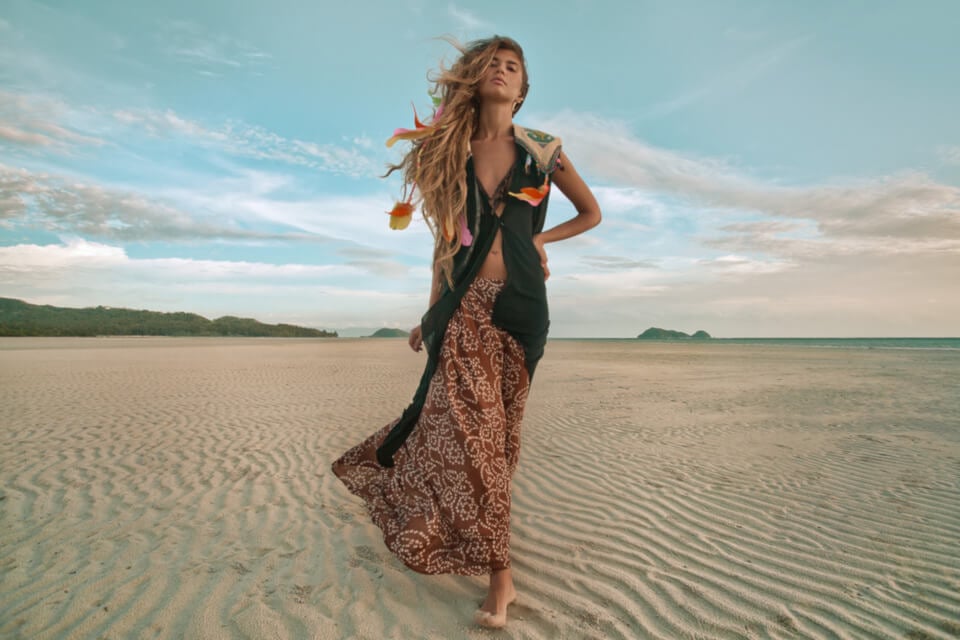 Have you ever heard of the Law of Attraction? Did you know that your thoughts have power? It is actually common sense and a reality: thoughts and words have power. How many times have heard someone that just had a fight confess that someone words hurt more than a snap? (We are not saying you should start snapping people around you, of course!) How many times you said some nonsense and someone told you "just knock in the wood three times, so it does not happen," or "do not say that, because it will attract bad things."? A lot, right?
At the same time, people who are optimistic usually think that everything will work out, and in the end, it actually does, right? Do you know the principle of all these popular wisdoms? This is all related to one and only thing: the power of your thoughts! What you think, what you say, what you feel, all these things send out energy, they vibrate at a certain frequency, and the Universe responds by generating a vibration at the same frequency. This is the Law of Attraction. It works by using the power of your thoughts and their vibration.
Receive all our tips by email!
Love Astrology? Subscribe Now and Receive Exclusive Content!
The Law of Attraction: what can you do with the power of your thoughts?
---
This is quite an easy one! If you are always thinking in a negative way, the energy you will vibrate to the Universe will be on a low frequency and therefore you will receive back from the Universe energy with that same charge, in an infinite cycle. The opposite is also true: if you are vibrating on a high frequency, thinking positive thoughts, that everything will be ok, then this is what you will receive from the Universe: good energy.
Many people do not understand why bad things happen to them all the time, and they think they are just unlucky people. And do you know why this happens? Precisely because they attract this kind of energy to themselves. Since thoughts have power and they attract to us similar things, we must be very careful about what we think and say, for it will bring us benefits or losses, good or bad. Same goes to our actions.
You need to train your thinking, do a daily exercise avoiding negativity, negative words and pessimism. And so that you are aware, this influences all the areas in your life. So, let us check out some examples on how to use the Law of Attraction in your life?
How to apply the Law of Attraction in different areas of your life
Relationships
Just imagine a person that a had a terrible experience with a past relationship and now he or she wants to open the heart to a new love. The problem is that this person knows exactly what he or she doesn't want and keeps thinking: I do not want any more suffering, I do not want any more betrayal, I do not want to have a relationship like the old one, and I do not want someone that does not respect me. Please stop! This is all wrong! Stop highlighting the bad part of what has passed. What is gone, is gone. Just look at how much "no's" there are in that thoughts! This will only attract more bad things into your life.
Now, you have to look into the future and into what you really want: positive. So, what you have to think instead is:
"I want someone who loves me, who respects me, who treats me with affection, who is loyal, I want a healthy relationship with a lot of love."
And these thoughts are the correct ones to vibrate on a high frequency to bring good energy to a new phase of your life and eventually love will come.
Situations of conquest or luck
How many times have you heard anyone say things like this?
"I do not believe that I can do it, I'm with low expectations, if I make it, it's a win."
A person who emits this kind of vibration seems to want things to go wrong, and they will!
Many people say that this is to avoid disappointments, false expectations, but they forget what is most important: the Law of Attraction. With these kind of thoughts, they are actually attracting situations of equal energy. So, whenever you are waiting for something you want very much, always think positive!
Think: "I am capable, I can do it!", "it will work, I believe!" And you will see the power of thoughts. Still, you should know that it is just not enough to say it, you have to believe it with all your heart.
Daily situations
"Take this coat, otherwise you'll catch the flu." "Put on your seat belt, otherwise the car can crash and you might die." "I've done a great job, but I've already seen that I cannot get the job." "I stopped the car in the street, do you want to bet that I'm going to get there and it will have the glass broken or been robbed?" What a bad energy!
Now, let's take a look how good and easy it is to vibe on good energy in the same situations: "Take a coat, so if it gets cold you stay warm." "Put your seat belt on, so you're safe in any situation." "I did a great job, now I hope that I get recognized and I get the vacancy!". "I stopped the car in the street, I hope that when I get back it's there the same way.
Will you change the way you have been thinking all these years just in one day? No. It will give you some work. They are small, daily changes, it is to work the power of thought so that we can maintain a constant positive vibration. This is the premise of the Law of Attraction: we attract exactly what we give to the universe. So, let's put it into practice and attract only good things into our lives, shall we?
You may also like:
---