Reiki: energy to promote cure and well-being
---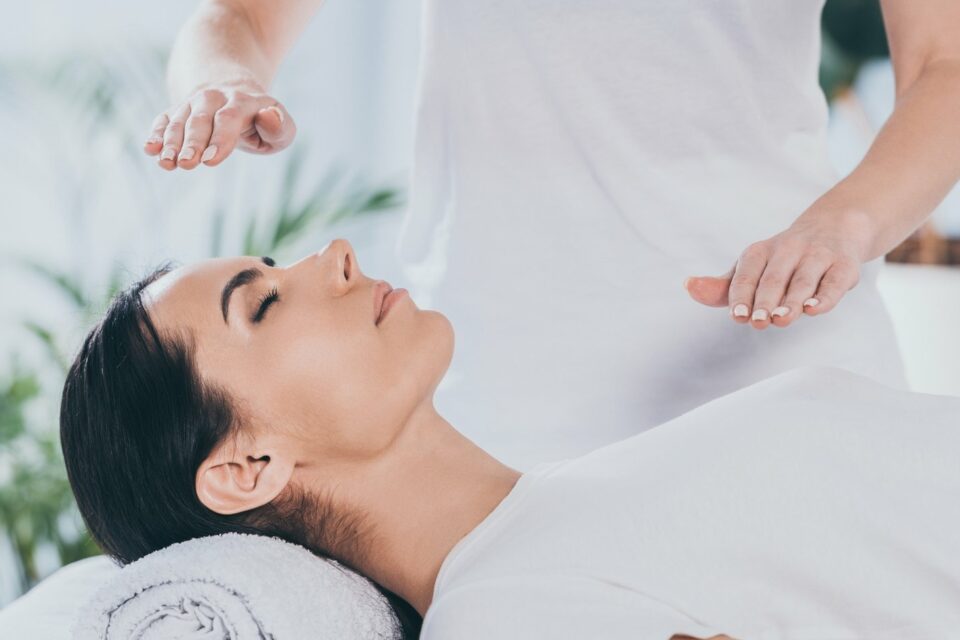 Reiki is part of the group of alternative healing therapy, based on the use of the energy to promote cure and well-being. Widely accepted, even from the scientific community as a great tool to help in different physical and emotional processes, it was once born in Japan. 
It's a non-exclusively therapy, and many times used as a complement to other processes of healing. Although the known method used today surprisingly recently, it easily spread and was accepted around the world. 
This therapy is considered by the World Health Organization as complementary to other treatments. Used to relieve pain, anxiety, fatigue, depression, and better sleep, Reiki is useful in many moments. Let's find out more about how it works and what it can be used to. Keep reading and find more!
The roots of Reiki
---
Reiki is a healing technique that was created in Japan by Dr. Mikao Usui, at the beginning of the XX century. It's not considered to cure, but to boost the process of cure. 
The roots of the word Reiki come from the junction of "rei", which means "universal life" and "ki", that stands for "energy". It makes use of the universal healing energy to help the person and the others.
According to masters of Reiki, the ones who practice it, the stagnated energy in the body is connected to injuries, disease, stress and other mental illnesses. Which means, an energy blockage can result in disease. 
A Reiki session will help release the energy to its natural and healthy flow. As a consequence, it reduces pain and stress and speeds healing.
The values of Reiki
Years later, the creator of the current known method of Reiki, added group values. According to him, having the right mindset and actions in the world helps to keep normal and healthy energy flow. The values are:
Relationships are our foundation

Committed community

Intellectual exploration

Self-exploration deepens understanding

Service to express gratitude.

98.1% (1312)
A Reiki session
Usually, a Reiki session happens in a calm environment, but it's the truth that the technique can be applied in any place. Some practitioners also put calm music in order to help the process of relaxation.
The therapeutic uses his hands to apply the technique. Places the hands in strategic points of the body, around 5 minutes in each one of them. The time differs since the practitioner only changes the spot when the energy stops flowing.
It's through their hands that the energy is transferred to the one person who receives Reiki. It's natural to slightly feel that energy, since the hands of that person who passes Reiki get warm. 
A session takes usually around one hour. Some therapists opt to start or end with a message as a way to improve relaxation, but it's not necessarily part of the treatment. Between one and three sessions are recommended for an effective treatment.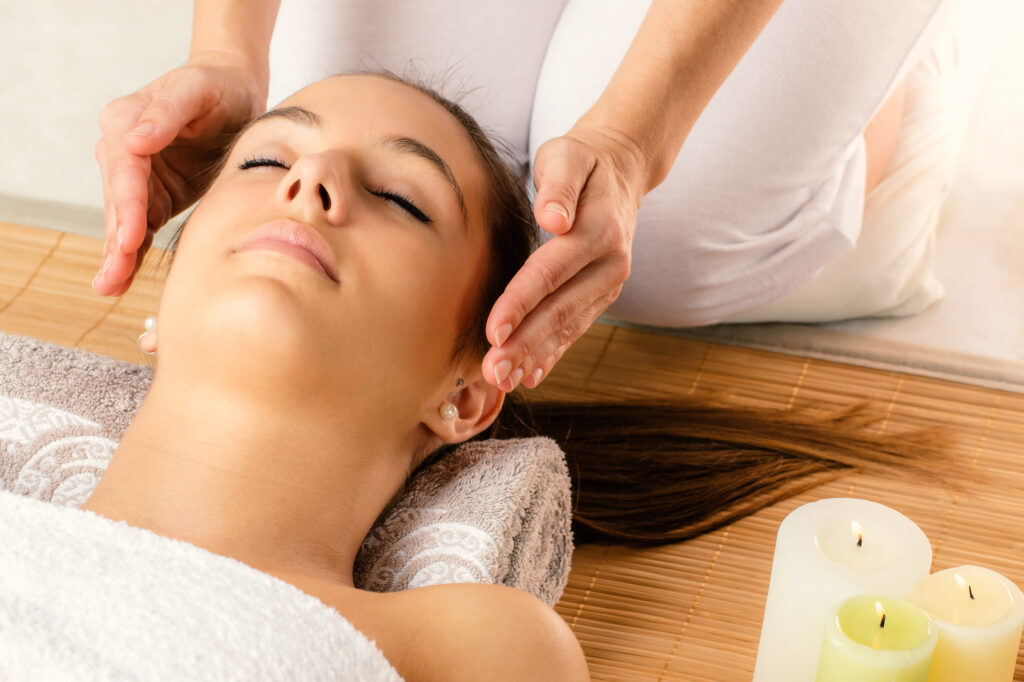 Benefits of Reiki
Boosts calm and balance.
Reiki has the power of changing the energy, by improving its flow and boosting its positive vibes. Therefore, the person immediately feels calmer and the mind and body more balanced.
Reduces depression and anxiety.
By promoting balance, Reiki makes the emotional moods more stable and promotes the energy of positivity. That contributes to a reduction of depression, something that has been scientifically proven, although bigger studies are necessary.
Due to that, it can be an extremely helpful tool as a complement for other therapies for depression and anxiety. Many hospitals and health professionals are starting to recommend Reiki, and some hospitals even offer it to their patients.
Improves life quality of cancer patients. Cancer is one of the most difficult diseases to deal with, along with some others. The stress of the uncertainty of making it, family stress, and the side effects of the treatments, can result in a lot of anxiety, more pain, and sadness. More and more doctors are advising their patients to take Reiki sessions along the process to help improve the mood, the hope and reduce the painful effects of the treatments. The decision of going to Reiki sessions must be discussed with the doctor and done with extremely good professionals that can also explain any effects, sensations, and feelings that might appear with the technique.
Improves sleeping. By promoting interior balance, sleeping is one of the first things that also regulates. Nonetheless, in more serious cases of sleep problems, it can be necessary to frequently do Reiki sessions.
Helps with back pain. A lot of people report relief of back pain with Reiki treatments. Being the spine connected to the energy flow, and many times the pain related also to anxiety and stress, the positive effects seem to be immediate. Nevertheless, it needs to be used in addition to other therapies and physical exercises, and not by itself.
Benefits of Reiki during pregnancy
An increasing number of women are doing Reiki during pregnancy. Without contradictions, it's safe and the positive consequences for both the mom and the baby are welcome. 
It reduces the stress levels that a pregnancy naturally brings which is good for both the mom and the baby, and promotes an interior balance that makes it smoother to deal with the uncomfortable body changes, back pain, and hormonal changes.
It also promotes the link between the mom and the baby, and it's believed to reduce complications during delivery.
Reiki is not a religion or a philosophy, as many might think. That may also be the reason why it spread so quickly and all over the world. Reiki is helping a lot of people to improve their lives, find more balance and happiness.
The 5 Reiki principles
More than a therapy, reiki is a philosophy of life.
The five principles of reiki should be said out loud every morning and every night with hands in Gassho position. This will help you not only to maintain a healthy mind, but also to change the way you see and feel life, if you do this on a daily basis. Within a very short time, you will be aware of when your attitudes are no so right, you will begin to think and rethink your attitudes and to change them little by little.
Starting and ending your day saying the five Reiki principles, can even help during the day, whether in times of increased stress or even when you need to focus. If you feel confronted with a situation, before reacting, begin by reading the five principles of reiki and you will understand better what to do.
Although it is better to say them out loud during the day, when not possible, you can always mentally remember them. This practice will bring change.
But, what do you mean by each of the five principles? See below.
Just for today, I will not worry.
Just today try not to worry so much, trying to bring peace to each other.
Just for today, I will not be angry.
Just today, if you are feeling angry, take a step outside, take a deep long breath, forgive and let it go.
Just for today, I will be grateful.
Just today, thank all good situations, and especially bad ones, as they allow you to grow and have a correct view of life.
Just for today, I will do my work honestly.
Just today, carry out your duties and be true to yourself and others.
Just for today, I will be kind to every living thing.
Just today, be kind, first be kind to yourself, as without goodness in yourself you will not be able to be kind to others.
---
You may also like: 

98.1% (1312)
---