Reiki: everything you need to know
---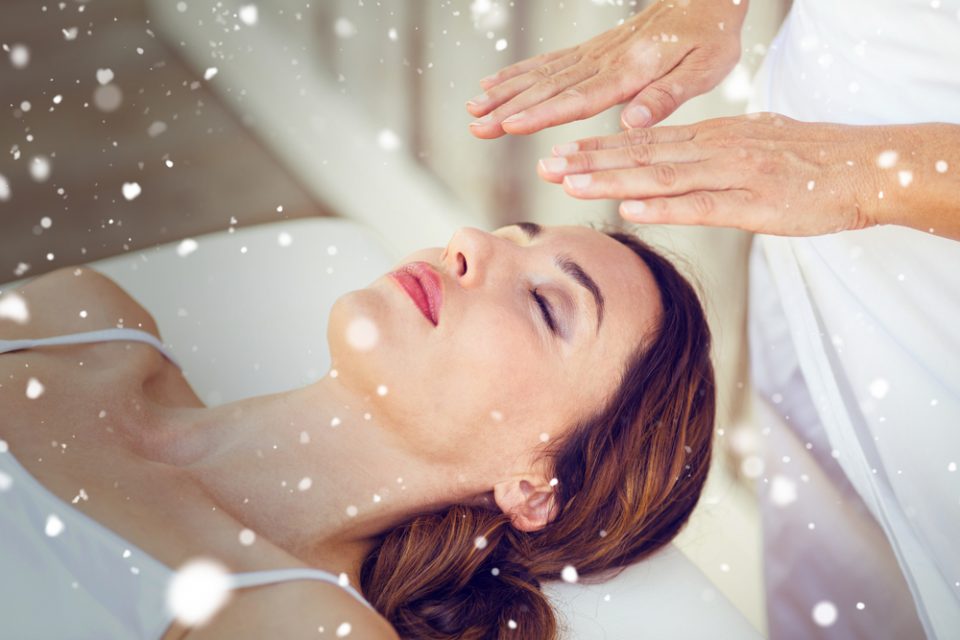 Reiki is a Japanese technique that helps eliminate energy blocks, promoting relaxation and reducing stress. Learn more about this universal energy and how it works in our article.
Reiki is a technique of spiritual nature, but not religious. Its practitioners do not have to believe in anything to learn to use it or to receive it.
In fact, reiki does not depend on beliefs, faiths or religions to have some effect. Even if the person receiving reiki does not believe in it, reiki will even so benefit those receiving it.
See also: Reiki for weight loss: how it works
What is Reiki?
Reiki is the spiritually guided vital energy. "Rei" means divine wisdom or higher power and "Ki" is the force of life.
It is also a simple, natural and safe method of spiritual healing. This means that reiki can be used in the treatment of any disease and in addition to any other treatment, with no complications.
How does Reiki work?
Reiki is applied through the imposition of hands on specific points of the body. The person who is imposing the hands is a channel of energy. It channels the universal energy through the hands onto the person receiving it.
The specific points where the hands are put into are called chakras. Chakras are energy centres and the goal is to eliminate any energy blocks that may have been formed, blocking the normal energy flow.
It is important that you unblock this energy so that it flows properly in order to prevent the future diseases.
The five Reiki principles
More than a therapy, reiki is a philosophy of life.
The five principles of reiki should be said out loud every morning and every night with hands in Gassho position. This will help you not only to maintain a healthy mind, but also to change the way you see and feel life, if you do this on a daily basis. Within a very short time, you will be aware of when your attitudes are no so right, you will begin to think and rethink your attitudes and to change them little by little.
Starting and ending your day saying the five Reiki principles, can even help during the day, whether in times of increased stress or even when you need to focus. If you feel confronted with a situation, before reacting, begin by reading the five principles of reiki and you will understand better what to do.
Although it is better to say them out loud during the day, when not possible, you can always mentally remember them. This practice will bring change.
But, what do you mean by each of the five principles? See below.
Just for today, I will not worry.
Just today try not to worry so much, trying to bring peace to each other.
Just for today, I will not be angry.
Just today, if you are feeling angry, take a step outside, take a deep long breath, forgive and let it go.
Just for today, I will be grateful.
Just today, thank all good situations, and especially bad ones, as they allow you to grow and have a correct view of life.
Just for today, I will do my work honestly.
Just today, carry out your duties and be true to yourself and others.
Just for today, I will be kind to every living thing.
Just today, be kind, first be kind to yourself, as without goodness in yourself you will not be able to be kind to others.
---
You may also like: 
---