Tai Chi Chuan: what to know
---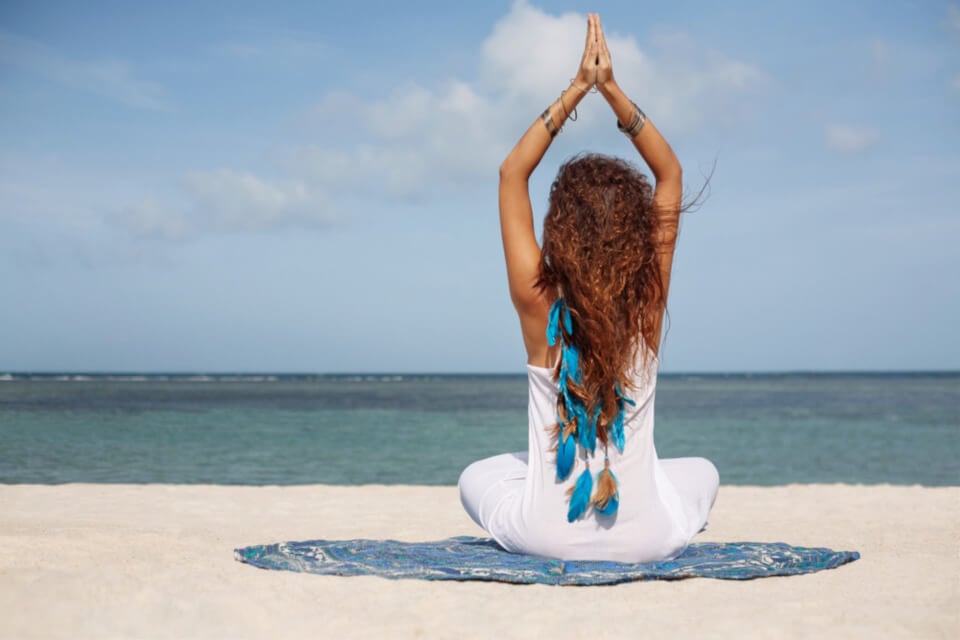 What is Tai Chi exactly? This is a question that cannot be answered so easily. Originally it was developed as a martial art for self-defense in China. One speaks then of Tai Chi Chuan, the "principle of the highest Faust".
Today, however, Tai Chi Chuan is mostly no longer used for combat, but rather as an adequate exercise for health. Over a very long period of time, several different styles have emerged within each Chinese family. These styles were named after their founders. Today, we mainly know the Yang, Wu and Chen style.
Receive all our tips by email!
Love Astrology? Subscribe Now and Receive Exclusive Content!
What exactly is Tai Chi Chuan?
---
Although Tai Chi Chuan was at its original core a martial art, along time it developed and grew up to be a noncompetitive, meditative and deep internal Chinese practice. So, nowadays the practitioners of Tai Chi Chuan no longer are using it to defend themselves from the attacks to the body, but they are actually using it to grow as individuals and to practice and promote the strength between mind and body.
Tai Chi Chuan helps improve the inner strength of each person who is using this practice on a daily baisis. It turned out to be a graceful exercise that actually helps improve health generally speaking.
Tai Chi also has different styles which are related to its various principles and methods and these styles may vary according to their focus. Some focus more on health maintenance, others are more focused on the martial art side of Tai Chi Chuan.

98.1% (1312)
Who can do Tai Chi?
Tai Chi Chuan is a low impact martial art that can be practiced almost by everyone, even by the elderly who cannot do other kind of exercise. This is due to the minimal stress that it puts into muscles and joints, making it quite safe.
Our advice, and although this is safe to practice, is that if you are pregnant, or suffer with real joint or back pain, osteoporosis, have hernias, or any other condition that might be of concern, you should first consult your doctor before starting any exercise practice, even Tai Chi.
What can Tai Chi improve?
You will notice some positive effects of Tai Chi after a short time, because its exercises are not designed for performance and competition. They work with what is. However, it is also a learning and development process that can last a lifetime and be deepened.
It is best to practice with an experienced teacher who will take corrective action if an exercise is done incorrectly or is wrong. When choosing a teacher, make sure they have a good education in this field.
It also seems that Tai Chi enhances memory because it improves the oxygenation of the brain. In addition, it would increase concentration and sharpness, since the sequences require these two capacities to be carried out correctly.
It has been proven that those who suffer from hypertension experience improvement through this practice. The effects on the cardiovascular system as well as the regulation of the emotions that are obtained thanks to this martial art prevent the blood pressure from worsening.
As you can see, it is a practice that gives rise to great opportunities. It has no contraindications. It can be practiced at any age and in any place. It is particularly suitable for those who want to enter the world of meditation, but who are looking for something more dynamic than yoga or other relaxation methods, that are also less dynamic.
Effects on the heart and circulation
The relief of the pumping function of your heart by rhythmic, uniform pressure changes in the abdominal area is especially typical of the Tai Chi Chuan. The gentle, constant shift of body weight from one leg to the other ("second heart") supports the venous return through the smooth alternation of tension and relaxation.
Throughout your practice, your body works in the aerobic area. The heart rate is only gently increased. It comes after about 20 minutes to improved circulation of the peripheral and deep muscles, in which at the same time a significantly increased oxygen supply is measurable. The constant attention and conscious coordination can contribute to an improved oxygenation of the brain.
7 quick reasons why you should try Tai Chi Chuan
Reduces stress, depression and anxiety
Improves your mood and your quality of sleep
Improves your aerobic capacity and energy
Improves your balance, your flexibility and agility
Improves muscle definition and strength
Helps reduce high blood pressure
Improves your immune system
---
You may also like:

98.1% (1312)
---