Japa meditation: how to use your japamala?
---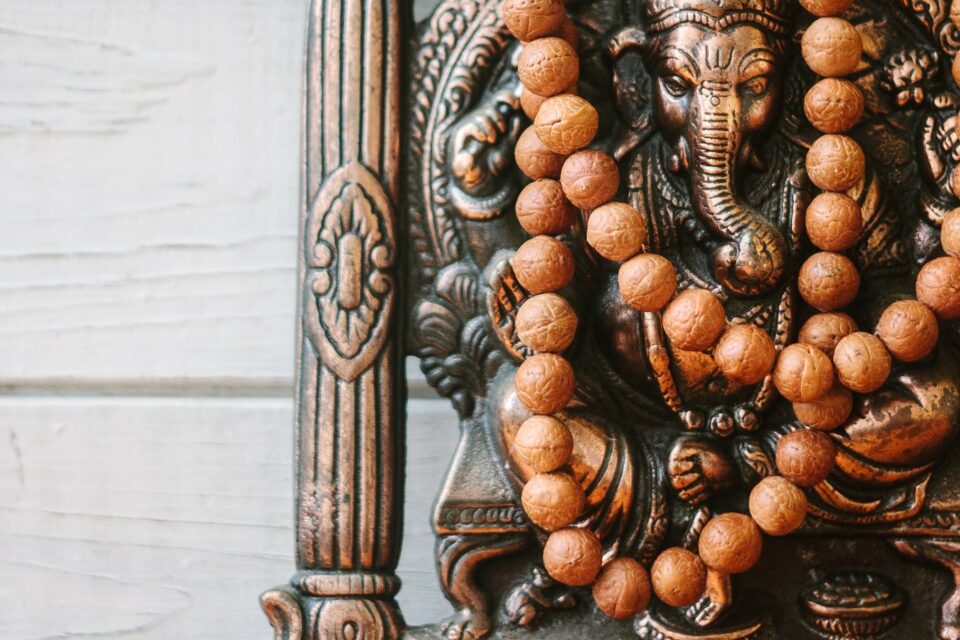 There are innumerable lineages of Hindu and Buddhist traditions that use japamala for their Japa meditation session. It is a long necklace, more precisely a rosary with 108 small pearls, usually wooden ones. According to these traditions, meditation using japamala is the ideal way to reach the higher levels of spiritual evolution. Learn how to use japamala in your meditation.
Japa meditation: what is a japamala?
---
Mala (tengwa, in Tibetan, Look-Pakam in Thai) can be considered as a rosary. Wearing a multi-tower bracelet or a necklace, mala is a prayer and meditation bracelet that has been worn for thousands of years by Buddhist, Hindu and spiritual seekers.
It usually consists of 108 beads of wood, grain or stone, and a pearl larger or different from the others at the end of the Mala (called Meru, in reference to the sacred Mount of Meru, which would be the mount of the universe ).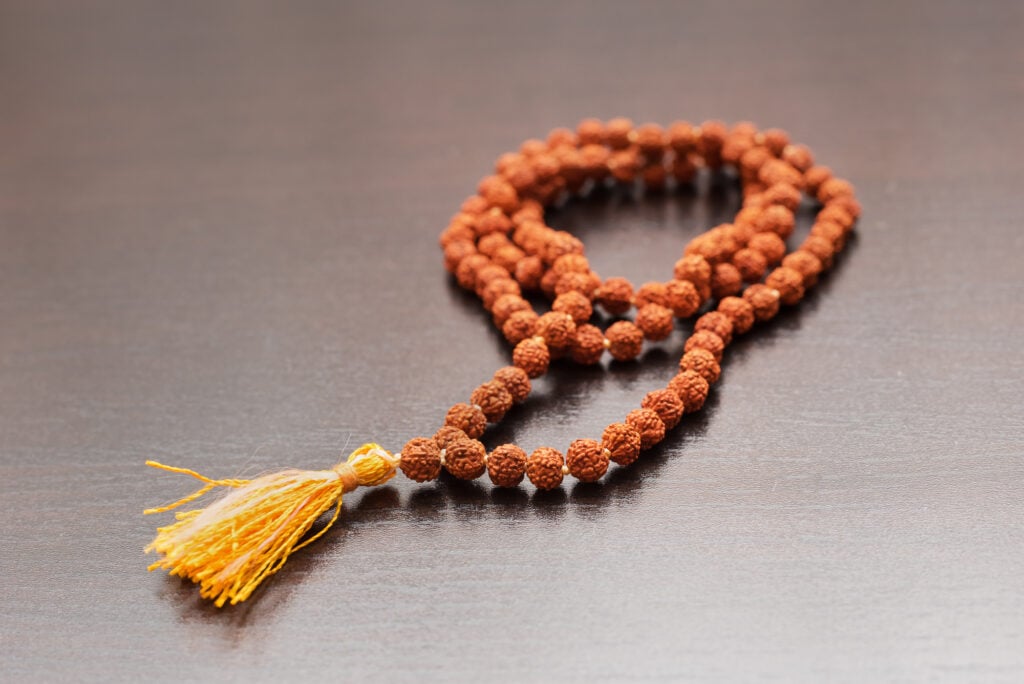 The ideal place for japa meditation
Before japamala itself, it is important to choose and prepare the place where you will practice your meditation. Opt for a quiet place and start organizing your space and connecting with it. Incense, candles and essences are welcome. Look for a relaxed and stable position.
Take a deep breath and get ready to start. Choose your mantra. The mantra "Om Mani Padme Hum" is widely practiced by both Hindus and Buddhists, and means 'the jewel is in the lotus'. If you prefer, you can use an intention rather than a mantra, like the word "calm" or a healing expression like "I love myself".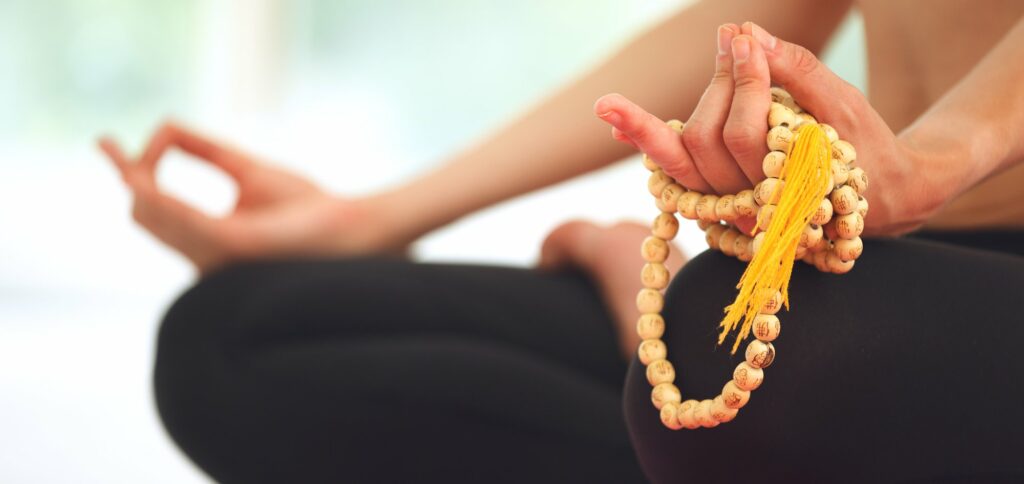 Use japamala in meditation
The right hand will only help to hold and use your japamala in meditation, if necessary. Although it is possible to combine different fingers, start with the middle finger and the thumb to hold the beads. Start with the first count right after Meru. Meru must not be counted. Recite the mantra or intention at each count as you slip through your fingers. At the end of the 108 counts, turn around and retake the account without going past Meru.
Concentrate on the intonation and rebound of the mantra in your body. At first in a superficial way, then gradually, you feel that it acts throughout your body in depth. Feel the lightness and let yourself go.
According to the Samitã Mantra Yoga, there are three types of japa (repetitions): Mānasa, Upãmsu and Vãchika. It's now up to you to choose the one that suits you best. It is advisable to test several to get an idea. Then you can choose in all knowledge of causes.
You can repeat your mantra or your intentional phrase as often as you want during your sessions: there is no contraindication on how to use your japamala in meditation.
Now you know how to use a japamala in the purest Hindu tradition. Be aware that your rosary serves as a simple lucky charm in your everyday life. Simply slip it into your purse so that it protects you every day.
---
You may also like:
---