Bhagavad Gita: the book that changes people's lives
---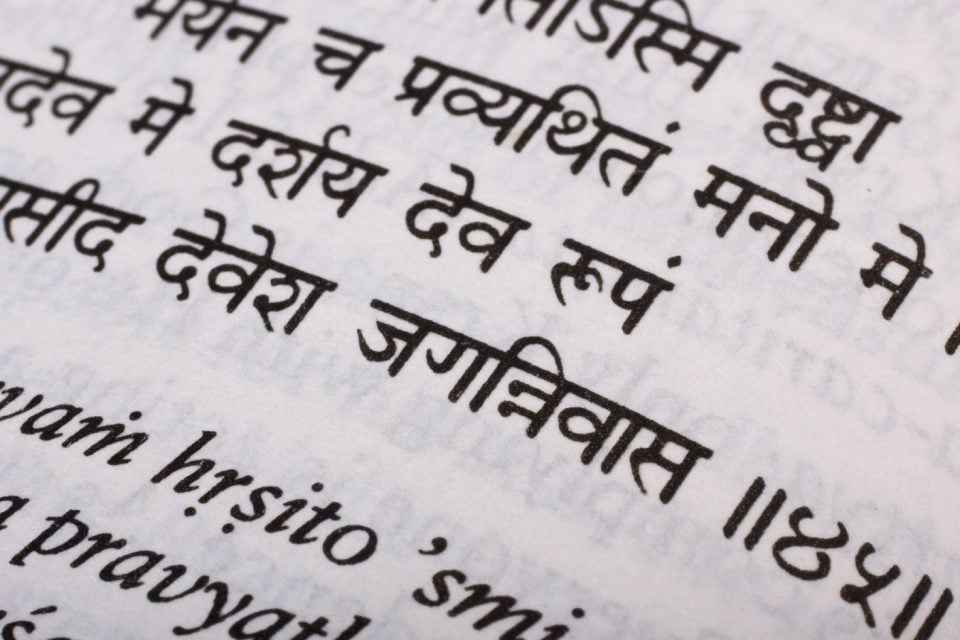 Bhagavad Gita means Sublime Song and is one of the most important works of humanity. The text was written around 400 A.C. and is a fragment of the sacred book of Hinduism, Mahabharata. Some consider it a religious narrative, others as a philosophical study, and it is also believed to be a true historical record of the East.
Bhagavad Gita: what is it about?
---
The book, written in Sanskrit, tells the dialogue of Krishna (absolute and inconceivable truth), considered as the supreme personality of god, with his disciple and warrior prince, Arjuna, in the field of battle.
The prince represents the role of a confused soul and full of doubts about his duty; he receives the advice and enlightenment of Krishna and instructs him on the path of self-knowledge and self-realization. In the course of the conversation, important points of divine philosophy are placed, which includes elements of Brahmanism and the Sankhya (doctrine of Hinduism).
A fairly brief summary of this work tells a battle of families at war struggling for the reign of the city of Hastinapura. Two armies are formed, the Pandavas and the Kauravas.
Prince Arjuna, the archer of the Pandavas, stands at the center of the battlefield. He wants to observe the dimension of the enemy and what he must face. Looking around, Arjuna realizes that the armies and mainly the adversaries are all direct relatives, or friends, acquaintances, close and admirable people. He begins to doubt and to tremble; he is paralyzed and do not dare to use his bow and arrows against the acquaintances. Krishna is explaining the meaning of this battle and compares it with the struggle that is fought inside each human being.
This epic poem is developed around a dialogue between the fears and doubts of the warrior that are typical of every human being; and Krishna's advice on dharma, universal harmony and the idea that death does not exist. What dies is the body, but the soul goes on its way to immortality. The prince wants to abandon the battle, but Krishna explains the paths of yoga, meditation, knowledge, devotion and action.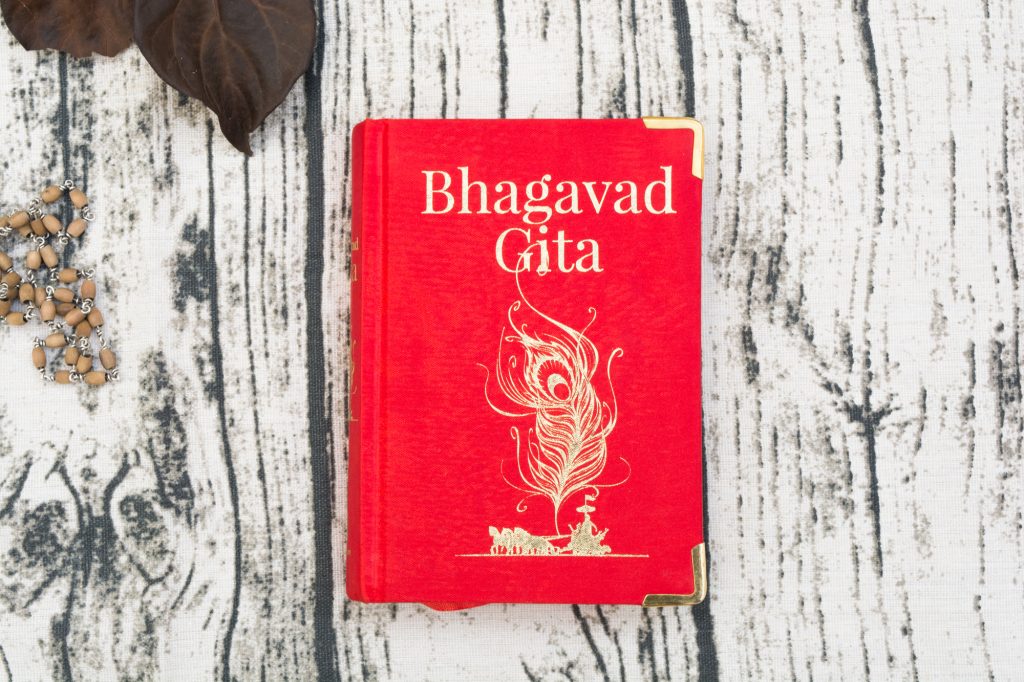 Analysis of the Bhagavad Gita
The analysis of this truly philosophical poem, rich in admirable concepts, allows us to notice several contradictions between a fundamental, older part, with theistic content, and more recent interpolations of pantheistic inspiration.
So we find in the Bhagavad Gita the fusion of philosophical doctrines belonging to different systems, such as the Vedanta (pantheist), the Sankhya (theoretical dualism), the Yoga (dualistic practice) and, besides, the love of a god, characteristic of the worship of Vishnu.
It is from this eclecticism of doctrines and beliefs that the universal value attributed in India to the Bhagavad-Gita is derived, thus becoming an incomparable book of religious edification, dear to all members of the various sects. This poem has been translated into almost all European languages: Wilhelm Von Humboldt called it the most sublime and deepest creation in the world.
---
You may also like:
---