5 signs that you are in an emotionally abusive relationship
---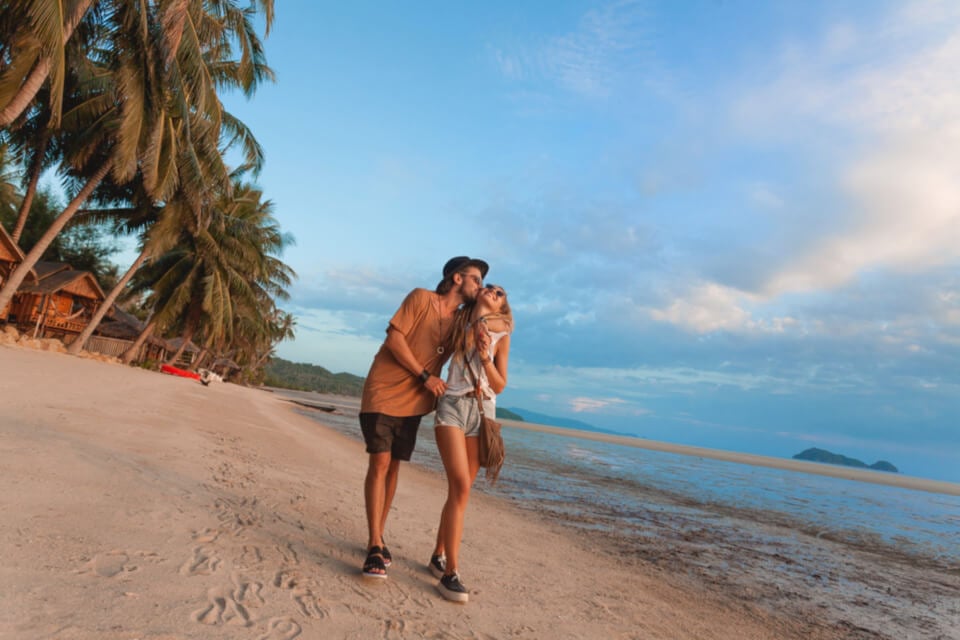 When we are in an emotionally abusive relationship, it can often be difficult to get a complete picture of the relationship. We are not always able to distance ourselves enough to see the big picture. Whether it's dating, marriage, or any kind of relationship, without labels: some people go overboard.
In this article we will learn to identify how to know if you are in an emotionally abusive relationship and how to overcome or get out of it.
Receive all our tips by email!
Love Astrology? Subscribe Now and Receive Exclusive Content!
How do you know if you are in an emotionally abusive relationship?
---
Does the person constantly monitor you?
Often, for doubting your word or being jealous, the partner who has abusive behavior can monitor you at different scales. From checking messages on social networks or apps like Whatsapp, or noticing who comments on your photos on a more public network, such as Instagram.
When your partner has the password for all your networks and can log in any time you want, you can be in an abusive relationship! Excessive jealousy is a sign of an unregulated relationship.
Another characteristic of an abusive relationship is talking to your partner even when you are away. For example, you go to a party and your boyfriend keeps sending constant messages throughout the party, without letting you interact with the people actually present.
Look: it is different to miss and inspect! When you feel homesick, it is normal to send a message, talk to your partner, etc. To inspect is to deprive the partner of individual freedom. The difference lies in the intensity.
Every relationship is based on mutual trust, companionship and friendship between the parties. If your partner pressures you to satisfy everything you do, you may be in an emotionally abusive relationship.
Eemotionally abusive relationship – Does your partner try to diminish you?
There are two main ways for your partner to decrease you:
Public embarrassment: if your partner makes fun of you in front of others, makes jokes that make you uncomfortable or tries to resolve personal issues in public, you may be in an abusive relationship;
Decrease your self-esteem: the person makes you feel that you are not able to make decisions. The person makes you think it is nothing without him or her, it gives you the impression that the relationship is the only way out of problem solving.
When the person needs to slow you down or control you to feel better, there is a psychological problem that needs to be addressed by a professional. You may not always be able to provide help to your partner. In some cases you shouldn't even do this, as it can wear you out even more.
Does the person try to change habits that are part of who you are?
Something very common is when a person tries to change your look without you wanting to. Does your partner try to regulate your clothes or makeup, your hair, does it not value your personal view of yourself? Caution! That person may be trying to dominate you.
It is different from a person who wants to help you. If you complain about your look and your partner tries to help, it will be productive for you: this is good.
If you are satisfied with yourself, but your partner is trying to change you against your will, this already goes to the level of abuse. Each person is different and must have individual freedom to express themselves and be happy.
Another very common thing in abusive relationships is to distance yourself from family and friends. That is, when the person does not like who you like. If your partner doesn't like the people you like, they'll try to schedule programs without them, try to motivate you to give up your best friends or your most loved family members or forbid you to see them.
Does your partner care only about themselves?
When you talk about your problems, does the person end up bringing the focus of the conversation back to them?
Helping is different than taking the problem for yourself. It is part of any relationship to help your partner, but there is a limit. It is important to know that some problems are too big and it is not always your role to fix.
Also, remember the importance of mutual help and gratitude. In a normal relationship, we always complain about a little bit of work, studies or other everyday issues. Life is not easy for anyone. It is normal for us to be able to share our problems with our partner. As long as the partner allows you to do the same, and help you as well as you can.
If you help your partner a little more, that's fine, as long as your partner values it as a favor that you gladly do, not an obligation.
If the person with you does not listen to you, does not help you, does not suggest improvements, how can this be good for you? If the psychological burden of the two is entirely on the shoulders of one, how can this be good for the relationship?
Does your partner not understand your feelings or play emotional games?
When you talk about something good that happened to you, does your partner say that "it's not all that"? Do they keep seeing defects in a situation that was perfect for you?
Does the person make you feel bad for being well? An abusive partner always plays in your face: "How can you be okay if I'm here feeling so bad?" It is abuse when the partner throws sadness or problems in your face, looking like it's your fault.
Does he/she blame you for what is wrong in the relationship? It is characterized by abuse when you fight or have a problem, your partner always finds a way to blame you.
Does he/she make the fight constant and use emotional blackmail? An emotionally abusive person can deprive you of sex, of intimacy, or play a silent game as a punishment when you don't get things your way.
You may also like:
---