Empathic Illness: when the pain of the others overcomes you
---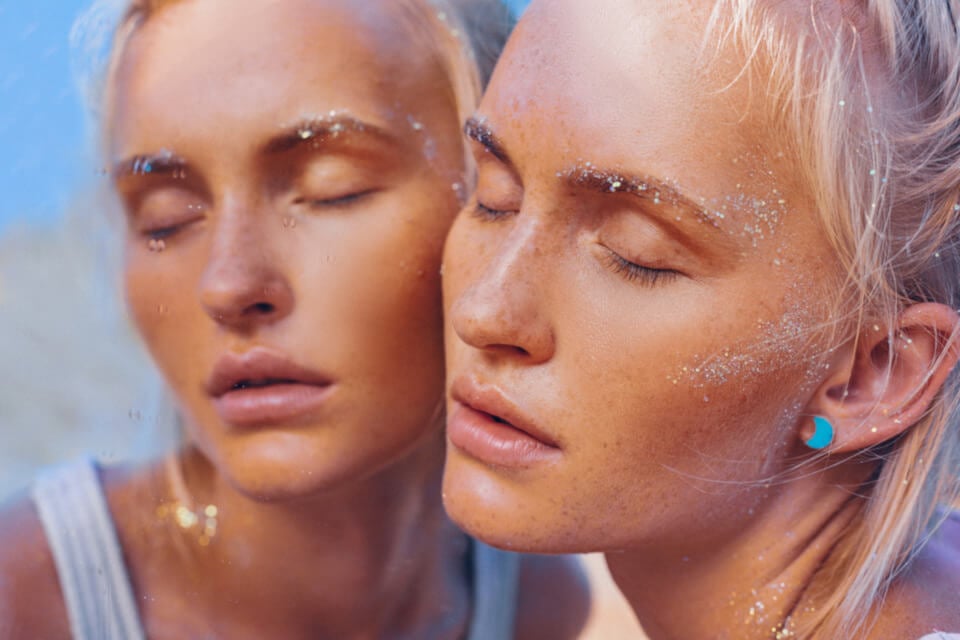 Empathy is a fundamental skill for our social relationships. Putting ourselves in the shoes of the people around us allows us to see the world in different ways and to evolve, making us better for ourselves and the people around us. However, everything needs a limit. Excessive empathy can end up harming us and making us suffer from a problem called empathic illness.
2024 predictions are out
Discover the stars predictions for new year!
Empathic Illness: understanding the problem
---
There are different types of empathy:
Cognitive empathy in which we connect with each other intellectually, but do not engage in other senses.
Empathic preoccupation that allows us to understand and experience other people's emotional states, arouse concern and help from a healthy place without compromising to show our psychological balance.
Emotional contagion can cause a great suffering to the empath, because they absorb the emotions of the other for themselves and, not knowing how to protect themselves, they end up suffering with the others, without being able to help them.
When we get involved in other people's problems without knowing how to protect ourselves, empathy begins to erode and to work against us, generating the fatigue of compassion.
The term compassion fatigue was coined by psychologist Charles Figley to define people who, after helping those around them in their trauma, experience deep and extreme fatigue. Compassion fatigue arises as a result of the inability to manage the pain that the other's problem can cause in ourselves.
Who is more permeable to suffer from Empathic Illness?
Friends, family, colleagues who are closest to those in need of psychological help, such as psychologists, psychiatrists, social workers, are most prone to empathic illness because they live with this desire to help and may eventually embody feelings in their own minds.
Empathic illness has also been linked to emotional mismanagement, which prevents these people from implementing healthy action plans against emotional contagion.
Generally, people who are more attentive to their emotions often experience higher levels of anxiety in response to daily challenges. So if you are emotionally sensitive and do not know how to manage it in a healthy way, you may suffer from empathic illness.
Symptoms of Empathic Illness
Re-experimentation
The person is constantly reliving the negative experiences of those helped through dreams, thoughts or even random moments during the day. If these thoughts prevent you from performing your daily activities, the situation is getting serious and a change of focus is most appropriate.
Escape from reality
When our minds get tired of absorbing so much other people's pain, they may end up distancing us from reality, and as a consequence, we incorporate more negative feelings as impatience, irritability and frustration. When the emotional disconnection are experienced, the problem may affect our relationships with ourselves and with people around us, especially with the people that we love the most.
Anxiety and Hyperactivity
In addition to mental and emotional tiredness, empathic illness can also lead to anxiety, which leaves us in such a state of hyperactivity and hyperexcitation that hinders our daily activities and rest, contributing to fatigue and panic attacks.
How can we avoid burnout due to empathy?
There are a few strategies that can help you deal with your empathy easily:
Spending more time on activities that brings you pleasure and help you preserve your emotional health, to eliminate feelings such as stress, frustration and unnecessary worries;
Add relaxation and inner connection practices to your routine, such as meditation, to recharge and maintain inner peace. After all, your exterior is a reflection of what is within you;
Develop the ability to keep a healthy distance from other people's problems, as well as our own, so as to preserve your well-being and deal with challenges as wisely and maturely as possible;
Work to strengthen emotional intelligence by establishing strategies for dealing with intense emotions.
And always remember: To offer your best to other people, you better start treat yourself good firstly.
---
You may also like:
---