Gemini and Gemini Compatibility
---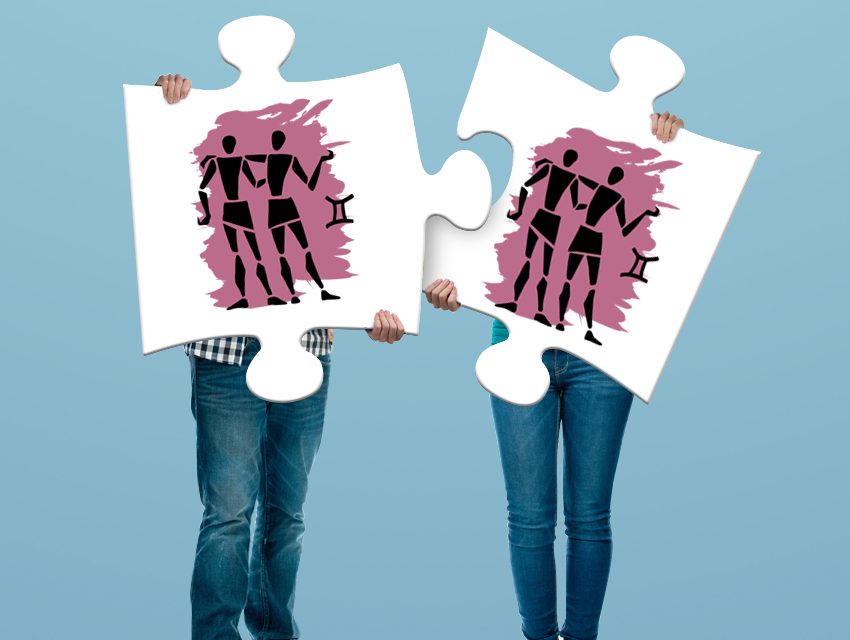 A couple formed by Gemini and Gemini has very high levels of compatibility. But before checking the compatibility, learn a bit more about it.
The Gemini and Gemini couple have great potential to be very fun, adventurous and varied. To achieve this, they will have to learn to make use of virtues such as patience and commitment, which they must have among them, so that the relationship can be maintained in the long run without any inconvenience.
Receive all our tips by email!
Love Astrology? Subscribe Now and Receive Exclusive Content!
Gemini and Gemini Compatibility: how will the relationship work?
---
The sign of Gemini is characterized by its charm, the variety in its conversations, and for this reason a couple with the same sign really likes making travel plans, renovating the house, organizing meetings with friends, etc.
However, it is advisable to look for ways to control yourself, especially to avoid that your life together has many changes and so much action that could undermine the stability of both.
Although they are not known to be very jealous, Gemini people are possessive in their relationships and in this regard, both will have to be careful not to give any reason for mistrust in their partners.
Another key aspect between Gemini and Gemini is that they must beware of their tendency to be superficial and avoid deep issues that really matter. They should learn to listen to their partner and discuss issues that may cause some concern in the relationship such as money, commitment and stability.
How do they communicate?
This combination of signs has great communication skills and given that the sign Gemini is the representation of two people identified in the zodiac, there is a possibility that both while being emotionally related, are karmic twins.
People of the sign of Gemini can spend many hours talking without any problem enjoying the company of their partner and even enjoy the company of others, which allows the couple to feel totally comfortable if they are alone or in groups.
What about sex?
A couple formed of two Gemini signs is very sexually compatible as long as there is a special chemistry between them.
This allows you to have enough tools to make your partner happy in the intimate moments in the relationship, but still if they are able to maintain a stable relationship where they both indulge in the same measure as the other.
---
You may also like:

98.1% (1312)
---