Tarot advice for Gemini in 2020: card predictions
---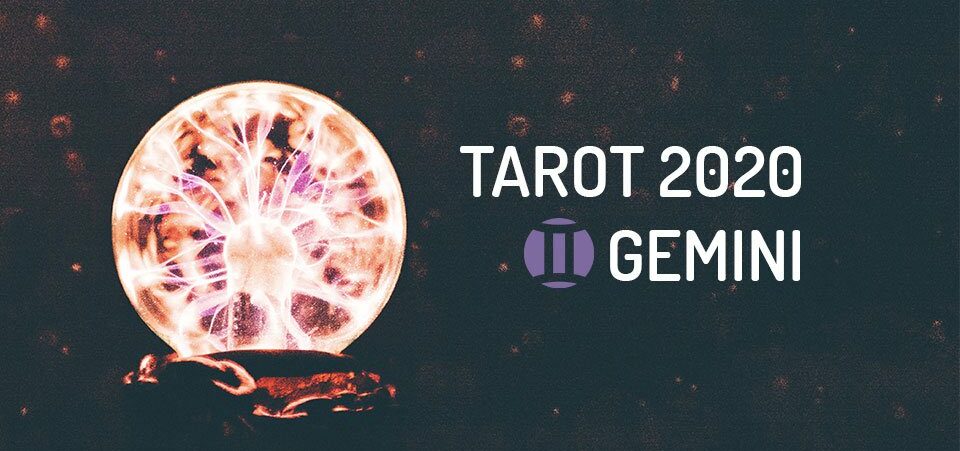 Gemini will focus on relationships. As an extremely sociable, friendly being who loves being surrounded by dear ones, you are always very attached to friendships. Often, because of this, relationships can even fall into the background. But by 2020, the heart of the Gemini natives will want to calm down, to seek peace permanently (or at least in the long run).
The Tarot advice for Gemini in 2020 shows that you search for a safe haven, and this will result in some unexpected but quite fun adventures. It will take courage and a cool head this year. See how each sector of your life will be favored below.
Tarot advice for Gemini in 2020
---
The cards point out: you're on the right track
The cards show that Gemini are on the right track in life. With your passionate way of looking at life, which is 100% dedicated to what you want, the rewards will come, and at that moment you need to be cautious. Although you have driven yourself to your feet and are eager to spread wings and fly, make sure you already have firm wings to fly this flight alone.
Gemini in Love
Passionate, the Gemini will try to establish a balanced relationship of commitment in 2020. But beware: don't give in to a crush without making sure that the person is in the same boat as you, because if you later have to beg for love, it will affect your self-esteem badly.
Love will be an important part of your year, so choose your partner with caution, someone who thinks like you, who has similar future intentions towards you, and doesn't throw themselves into the first person who comes looking for a boyfriend.
Looking for a relationship with someone you have known for years or a friend of a friend is a safer step: so you have no surprises with the person's personality, you know more or less what you will face. Never forget that all people have virtues and flaws, no one is perfect and for a relationship to work, both have to give in.

Gemini at Work
Gemini are genuine people; they look people in the eye and say everything with their eyes. Your diplomatic skills will be all in 2020, and this is very favorable for your professional success. It will strengthen partners and give you great confidence in the job market. You'll know well when to teach someone, when to ask someone to help, and when to say no if necessary. But beware, some people want to enjoy your sincere way, be more suspicious and do not trust people you know little because someone can envy your diplomatic and relaxed way.
Gemini in Health
You have neglected your health, Gemini, and the time to improve it is now, and it's up to you. Avoid those habits that you already know harm you. We are not suggesting that you become an athlete or eat only vegetables; the Tarot encourages you to have balance, avoiding excess alcohol, tobacco, physical inactivity, stress, fatty foods, etc. Your health will appreciate this care.
---
You may also like:
---