How to choose a yoga teacher
---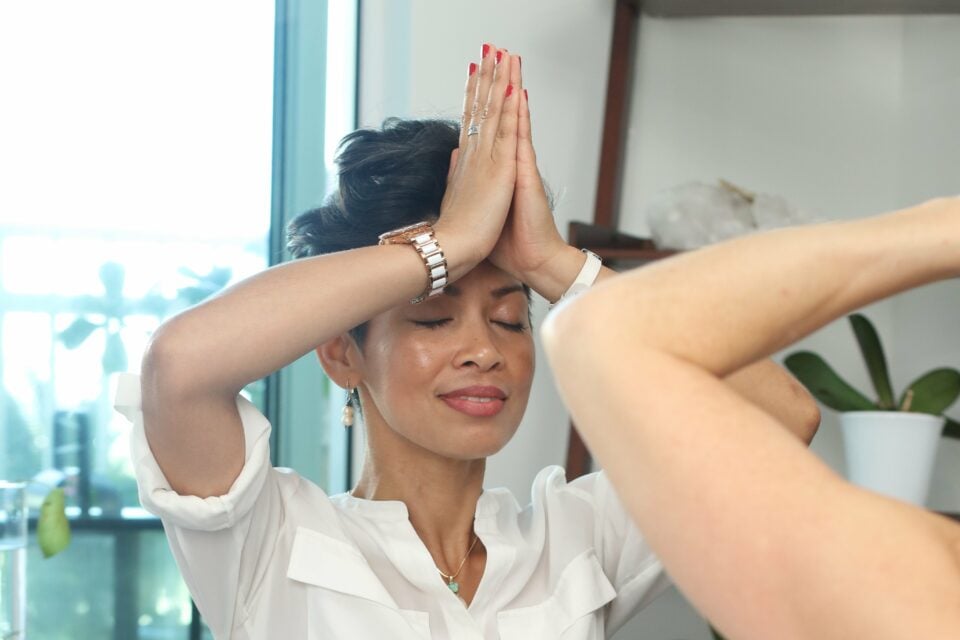 Everyone is telling everyone to try yoga, but they are not talking about something really important: how to choose a yoga teacher!
Yoga can become an important part of our lives. It has a role in our body condition, and also in our minds. Therefore, teaching shouldn't be taken as something light, and neither choosing a yoga teacher should be.
Despite that, with all the hype around yoga, and the increasing number of teachers training, we need to be more and more careful about the places and people we study yoga with.
To help you with that, we gathered a set of positive aspects and red flags you should pay attention to, that will help you on how to choose a yoga teacher.
Receive all our tips by email!
Love Astrology? Subscribe Now and Receive Exclusive Content!
How to choose a yoga teacher: positive aspects
---
There are a set of positive aspects to take into account when considering how to choose a yoga teacher. 
Posture in classes
Although it can happen once and a while that a teacher doesn't do it, if there are any new students in the class, a teacher must ask if there are physical problems to be aware of. Of course, it may happen the teacher already knows it previously or talks with the person during the class. Having that in mind, if this is a pattern, stay aware.
The teacher talks about the need for resting sometimes and opens that door. Not being too condescending, but making people feel comfortable about their conditions.
Knowledge approach
The teacher starts to slowly introduce the philosophy in classes, with simple explanations. This aspect is important because the students must be aware that there exists a philosophy that supports all the practice.
It opens the door for the students to choose if they want to deepen the study or not. As well, this is part of the real changes yoga can have in someone's life and mind.
Another important aspect is being humble. A good teacher doesn't try to come up with an answer to any question a student presents. A good yoga teacher will admit they don't always know and will make their best to find a good answer.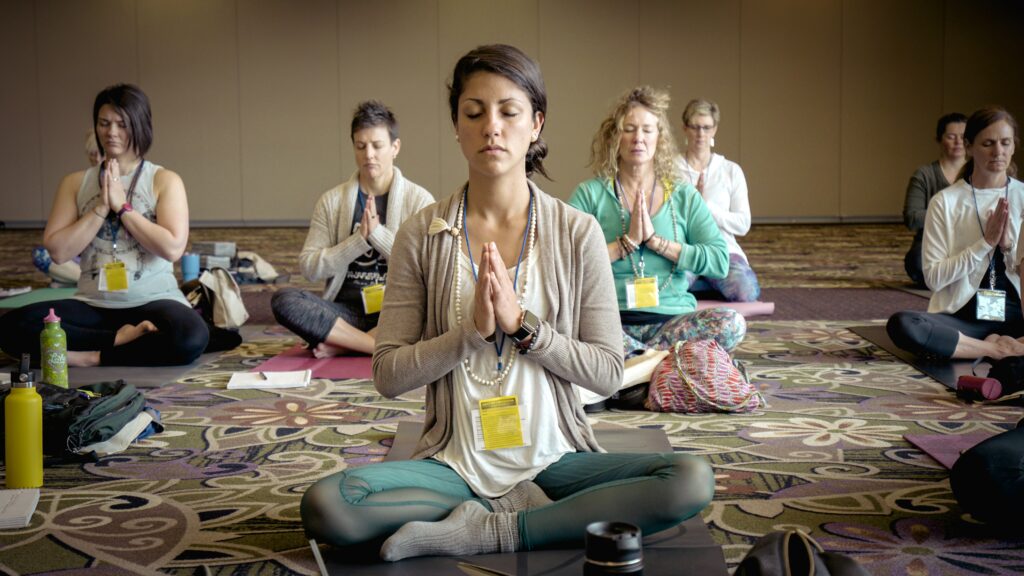 98.1% (1312)
How to choose a yoga teacher: red flags
There are also a few aspects to consider as red flags. Take into account that a yoga teacher is a normal person. Like any other person, we also have bad days. If you notice any of these aspects, don't automatically label that person as a bad teacher, just pay attention.
Posture in classes
A teacher that chooses advanced asanas and doesn't give alternatives to different levels or different injuries, is not the ideal. There are more and more reports of people getting injured in yoga classes.
The responsibility is on both sides, the student needs to be humble and not try to go where the body is not ready to go yet, but also the teacher needs to make the students feel comfortable and that they can have another option. 
This happens many times because the teacher's ego is being fed by what their students can or can't do. A teacher must never let this happen, so if you see it, take it as something to consider if you want to learn with this person.
The same happens when the teacher has a strong need to show off. Yoga is about Ahimsa, non-violence, but it's mainly about the mind. Someone who is mostly concerned about the physical aspects might be confused about the goals of yoga.
Attitude towards the yoga world
A yoga teacher needs to make a living, like everyone else, but must not act as if all the students need to attend only their classes or workshops. Every time a student, for some reason, needs another option, a good yoga teacher must feel confident to refer other options.
On the topic of how to choose a yoga teacher, there is one important note to take into account. Maybe your best friend extremely likes someone that doesn't resonate with you. That doesn't mean yoga is not for you, or there is something wrong with you. Most of the time, it only means you need to keep searching a little more. 
And remember, that despite the aspects mentioned above, it's important that you follow your intuition.
---
You may also like:

98.1% (1312)
---