How to win a Taurus' heart
---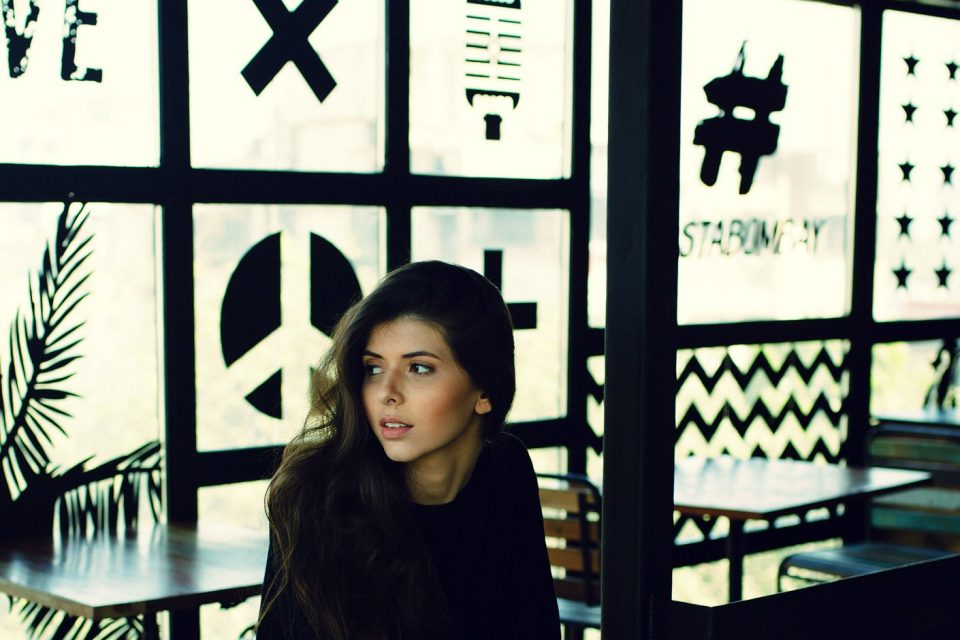 If you want to learn how to win a Taurus' heart, you need to know some basics so that you get on the right track and you don't mess it up from the start. We will give you some hints to win a Taurus' heart: either man or woman.
2024 predictions are out
Discover the stars predictions for new year!
How to win a Taurus' heart: some useful tips
---

The Taurus man
The male natives of Taurus are ruled by the element of Earth and, on account of that, they are quite material. To win a Taurus' heart, you must keep in mind from the beginning that they are attracted to steady, confident people with their feet on the ground. Certainly, they prefer stiffer women to immature little girls.
Men of the zodiac sign of Taurus are rather cold and somewhat insecure or resilient. They usually keep the emotions to themselves and this prevents them to take the initiative. Do not depend on their will to start the relationship. Do not be afraid to make proposals and invite them.
If you want to call him out, but you do not know how, you should consider to think of food. Taurus's natives are always attracted by the stomach, so bet on the best meals and remember to be exquisite. They usually like luxury and good taste.
The natives of Taurus also love to have all their senses explored and, believe, he will pay attention to the smallest details. This does not mean that you need to be perfect, but work on that. Choose well your clothes, perfume, hairstyle and show yourself lovingly prepared for it.
These men are very resistant to change and extremely stubborn, so you should avoid arguments at random or just to disagree with their points of view; they may feel inhibited or irritated.
Taurus' natives pride and ego need to be well worked out. Make sure you make some compliments to prove that you are interested in him. Sometimes you need to be incisive so that he really understands that he's giving up on him.
Even the simplest Taurus' men are attracted easily by sophisticated programs. This should not only appear on the invitations you make, but also in the way you behave. Be polite and original.
Before you conquer the Taurus as your man must have his friendship. He would not have someone who does not trust him too much, so prove to him that he is trustworthy and make him believe that he is unique to you.
The Taurus woman
The Taurus female natives are an excellent company, especially for those who are interested in enjoying the material side of life. You also need to know that they are extremely insecure and can demonstrate their need for caring and attention in outbursts of possessiveness. To get off on the right foot when trying to win a Taurus woman's heart, you should know beforehand that you will need patience, because it will not only be a good conversation that will convince you that you are worth it.
Make her feel safe, as the Taurus' female native does not trust anyone, especially in the love aspect. So, if you want to conquer her heart, you will not be able to save on compliments and you will have to show that you admire her faithfully. This will help lift her low self-esteem and start to think that being with you is really worth it.
She has no middle ground and she needs you to show that you really care about her. If you notice that she is beginning to create interest, by sending messages, accepting invitations or even by upgrading her looks, then do not hesitate once. That will be enough for her to give up on you.
Taurine women like cultural programs like going to the theater, cinema, shows and other places. Find out what her tastes are and book a place with the prepayment so she has no excuses not to go. This will surprise her and stimulate her creative side.
The Taurus natives are very attached to material things and to the looks, so there's no point in wanting to have a deep conversation on the most interesting subjects or to be intelligent if you do not to captivate her with your looks, a good appearance, perfume and gently touching her with gentle expressions of affection.
If you do not know where to start, then invite her for dinner and choose a very nice restaurant with good quality food. Natives of Taurus appreciate the taste and to go out to eat is one of their favourite programs.
If you want to give a gift, choose the best and most expensive. Conquering a taurine is not easy, since they are extremely captivated by material goods. If you do not have a lot of money to spend on good gifts you are already one step behind.
---
You may also like:
---