WHICH SIGNS WILL HAVE THE MOST CHANGES IN 2023? CHECK OUT THE FORECASTS!
---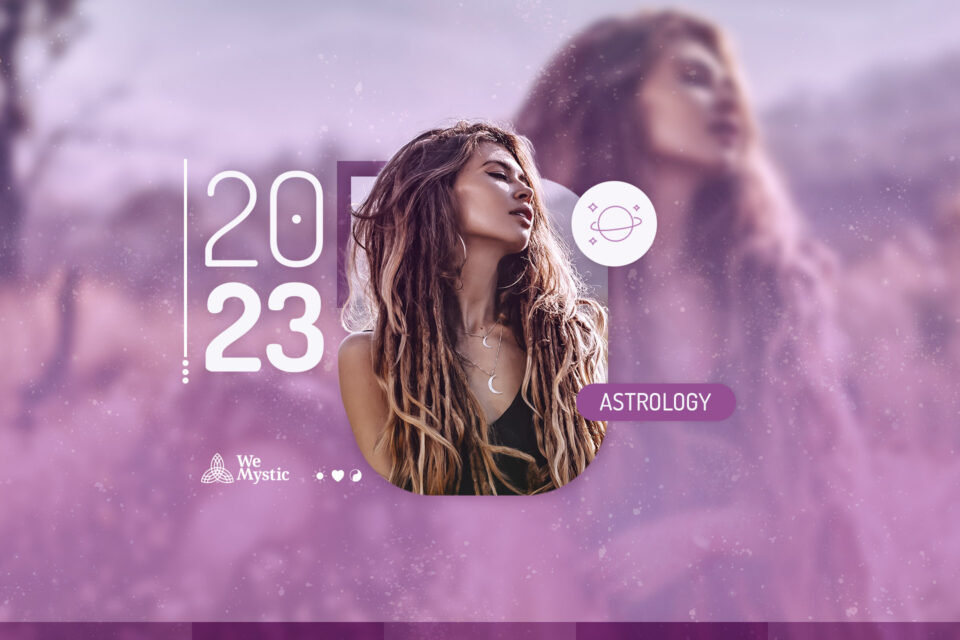 In general, the word "change" usually causes some discomfort, especially for some signs. But the truth is that change is inevitable, after all everything is mutable and unpredictability is part of life.
Astrologically, the Moon, Uranus, and Pluto are emblematic stars in causing changes and transformations, and some signs will be more affected by them. Aside from this there are some aspects, such as squares, that are beautiful invitations to take some transformative action throughout the year.
In 2023 some signs carry a higher potential of being impacted with changes, and this does not mean it is bad. Knowing this and preparing for it is the key way to take better advantage of these movements. Without change there is no renewal and no evolution, so if you are among the signs listed below, see it as an important year and take advantage of these movements. It's better to ride the wave than to be blown away, agree?
Receive all our tips by email!
Love Astrology? Subscribe Now and Receive Exclusive Content!
SIGNS THAT WILL HAVE THE MOST CHANGES IN 2023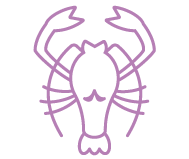 Well, the ruling star of 2023 is none other than the Moon. And the Moon, in turn, is the ruling star of Cancer. So it is Cancerians… 2023 will certainly be a memorable year. On the one hand you will finally be able to enjoy the taste of all of us feeling the power of the Moon, on the other hand this energy will be more intense than ever for you.
The first recommendation would certainly be a special attention to emotional self-care, since Cancer is already a sign of great sensitivity, and in 2023 this will be even more in evidence. Therefore, take advantage of the wellness tips for your sign, have a box of tissues ready, and in case of emergency let's have lunch at Grandma's house.
The positive point is that you will live a year ruled by your star, so you will also benefit energetically from this, that is, it is not only about waiting for changes to happen, but also to take advantage of this beneficial energy to promote the changes you would like to make in your life, especially by being guided by intuition
➡️ Click here to see this year's Cancer predictions

For the second year in a row Taureans are part of this ranking and the need for control and security are left behind. One of the greatest Taurus learning is precisely detachment and dealing with the absence of control, things that this sign has been learning a lot since last year.
Uranus, which is the planet of innovation and unpredictability, has been transiting through the sign of Taurus since 2018 and, besides this, in 2023 we will start the year with this planet in retrograde and later in September we will have a new retrogradation that will demand from Taurus patience and trust.
The sign of Taurus will also feel the influence of Mercury Retrograde in April and a Lunar Eclipse in October. But don't be scared, as a good Taurus, take your glass of wine and enjoy the transformations that are to come, because this is going to be a harvest year for all the eclipses that occurred the year before, so make it count!
➡️ Click here to see this year's Taurus predictions

Pisceans will feel the saturnine pressure this year, as in March the rigorous Saturn leaves the sign of Aquarius and enters Pisces to begin its new three year season there.
The world of imagination and dreams doesn't have much room for Saturn's realistic practicality, and so Pisceans will feel a leap of maturity. It may be impactful at first, but you will have a planet that has a lot of responsibility by your side, and can ultimately promote important life moves toward the achievement of all those plans that are floating around in the Piscean mind.
Of course the Piscean sensibility will not be lost, since the planet Neptune is with you to anchor your movements with much spirituality as well. But it is important to get into the mood and take off your unicorn costume and put on a blazer once in a while. It's boring, but necessary. After all, you Pisceans are allowed to dream in 2023, but you must also make it happen.
➡️ Click here to see this year's Pisces predictions

As predicted, the last year was already very intense for Scorpios, and here they are again in the ranking! But I'm sure this doesn't scare you, because for any Scorpio you have the ability to transform is already inborn, so make the most of it and strengthen yourself throughout 2023.
A lot of new things in your life are still to come concerning the eclipses of the previous year, and throughout 2023 the sign of Scorpio will suffer the impacts of the lunar eclipses that will take place in May and October.
Besides this, its ruling planet Pluto comes very strongly this year squaring Jupiter in a very powerful way, which can bring some discomfort to Scorpios, especially in the month of May, with the purpose of encouraging them to act. It is time to learn from everything that has happened and use it to your advantage.
Scorpio is a sign that feels everything in a very intense and deep way, so be sure to take care of your emotions and adhere to the wellness tips of your sign.
➡️ Click here to see this year's Scorpio predictions

After all, what could life be if not a great adventure, right? So enjoy it, because 2023 will be absolutely not boring for Sagittarians.
Your ruling planet Jupiter this year will give a good move in the sky! Besides changing constellations at the beginning of the year, it will also go retrograde from September on. Besides this, it will square Pluto at the beginning of the year, and this can promote events that change your values and way of thinking. It is important to be aware of the discomforts that you may be carrying and that you need to release.
To close the year, Mercury will be retrograde in December in your sign, that is, right when the year is ending you will still be invited to review many things that have happened. So it's better to start the year with optimism, so that the final balance will be of lots of learning and good stories to tell.
➡️ Click here to see this year's Sagittarius predictions
You may also like:

98.1% (1312)
---