Which signs will have the most changes in 2022? Check out the forecasts!
---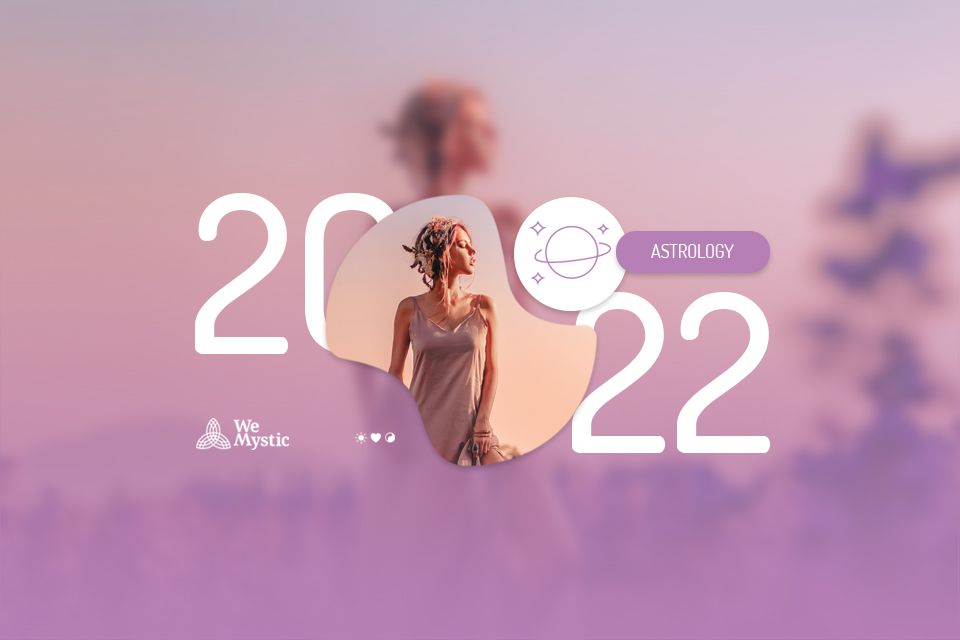 Brasilia TimeZone | Brazil (GMT -3)
This could be the year that brings many changes to your life. Although a horoscope cannot change the future, it can prepare us for it – and those signs with the most changes in 2022 may feel this impact most intensely.
The changes yet to come may be good or bad, and this may bring losses or joys that you never imagined before. However, don't let fear of change stop you from trying or being happy. The more enthusiasm you feel for the year ahead, the more open you will be to receiving the joys and opportunities.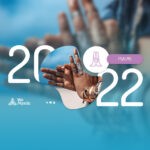 You may also like
The signs with the most changes in 2022
The stars outside the solar orbit are like guides that help us discover paths, as well as enlighten us about expanding our consciousness. Uranus, Neptune, and Pluto are the ones that reveal the most transformative and impactful changes in our lives – and therefore you should always keep an eye on them.
Neptune takes about 167 years to return to a sign. Pluto takes about 245 years, and Uranus takes about every 84 years – even though they take a few years to transit over a sign, the sign (or signs) that will naturally suffer the most from the changes and instability of the year.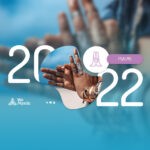 You may also like
Calm down, there is no need to despair, because it is perfectly possible to take advantage of these energies. Since ancient times the movements of the stars have been observed, and they function as nature's clocks. These natural forces act sometimes unconsciously, but we can observe them by opening and closing paths to our goals. Let's look at the signs that will be most affected by changes in 2022!
Uranus will remain in the sign of Taurus in 2022, more precisely in the second decanate. Decanates are groups of ten degrees, and in total each sign has thirty degrees. Uranus will finally transit in direct motion after 6 months in retrograde motion.
This means that any changes that have occurred in your life up until May 2021, and everything that has been stagnant since then, should regain direct motion of events as early as January 19, and will remain so until August 24.
The sign of Taurus will be blessed with extraordinary opportunities as long as you are open in mind and heart to whatever new things the Universe presents to you. Open yourself also to new ways of looking at everyday life, and dealing with the issues that have previously plagued you or caused you anxiety.
If you have the opportunity, look at your birth chart to see where Taurus is located, and which stars and angles are in the second decadal. There you will be able to identify signs, facts, events, and even people that can serve as catalysts for positive changes in your life.
➡️ Click here to see this year's Taurus predictions

The second sign that will undergo many changes in 2022 will be Leo, especially in the second decanate – which will represent some tension. There could be some instability, either in your professional or emotional life. Still, this is no reason for fear or anxiety.
Once you become aware of the points in your life that are worn out and in need of change, you can make the most of the period. These energies will only be difficult for those who are clinging to limiting beliefs and crystallized life habits.
Regardless of what it is, all change always happens for our own good. As we release energies, a space opens up for a situation, behavior, or people more suited to what our soul really needs to come forward, so that we can achieve authentic happiness.
➡️ Click here to see this year's Leo predictions

Aquarius will be another sign that will go through ups and downs in its daily life, especially when in its chart there are stars present in the second decadal – due to the energies of Uranus, in the short term.
On the other hand, your ruling planet, Saturn, will be promoting greater stability, commitment, fidelity, and medium and long-term structures in your life. In other words, everything you have built on strong foundations, purpose and deep roots until now, will persist even more strongly.
The year 2022 will be marked by decisions that, although taken under pressure, will have a good deal of wisdom and depth behind their motivations. Therefore, believe that this will be a year in which finalizations and conclusions will occur at the same time as new steps and opportunities, the commitment to which will be inevitable.
➡️ Click here to see this year's Aquarius predictions

Scorpio will be impacted by the transit of Uranus, indicating important finalizations as one of the most important phases of your life. Scorpio is the sign that benefits the most from transformations. Where there is the courage to transcend, there can arise the liberation of the ego toward the expansion of consciousness.
From October 25 until November 16, Venus in Scorpio will be an auspicious period for your sign, mainly due to the energy of Jupiter in Pisces.
Neptune and Pluto will be in harmony with each other, and this will allow you to find creative ways out of problems that arise along the way. Pluto inspires the need to refine the self, in a drive for total rebirth, always by eliminating what no longer serves you. Neptune reveals transcendent freedom and the mystical feeling of expansion of the soul.
These stars will benefit the sign of Taurus and Scorpio with blessings and opportunities for spiritual development from the rescue of personal power. This could mean chances for professional growth and promotion, or even unforgettable trips. Take advantage of it!
➡️ Click here to see this year's Scorpio predictions

5. Aries
During the period between May 11 and October 28, Jupiter will be in Aries, making this a very beneficial time, provided you have awareness and control over your impulsiveness. Learn to channel the energies of drive and strength into something constructive. You can do it!
In 2022, your sign will have the possibility of incredible experiences, allowing you to create and transform yourself. Want to start a business? Organize an event? Write a book, perhaps? Now is the time! All these achievements tend to become much easier for you.
Just be a little more cautious during the month of October, because Mars, your ruling planet, will be retrograde in your sign, making you feel stagnant and in some way prevented from making your dreams come true.
Even if you feel frustrated and hopeless, strengthen yourself with patience and organize your time as best you can.
➡️ Click here to see this year's Aries predictions
You may also like:
---