The 3 zodiac signs with the most bad luck in 2019
---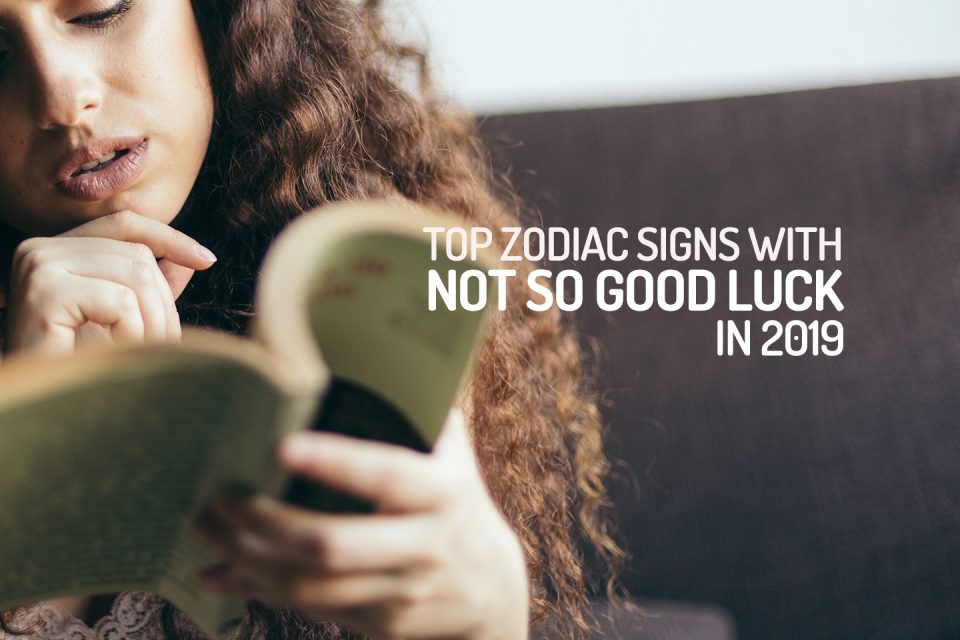 We've all had a period when everything goes wrong and in those situations we almost always blame our "bad luck". In the zodiac there are years when some signs are more likely to have bad luck. Although many of the situations can be reversed, some astral influences are inevitable. Know the three signs with the most bad luck in 2019.
Signs with the most bad luck in 2019
---
Some important events at the astrological level, such as the influence of the ruling planet Mars which promotes war and discord, and solar or lunar eclipses often fall more strongly on some of the signs with the influence of their negative energies. In 2019, some signs are more vulnerable to negative astral influences such as Gemini, Virgo or Cancer.
Gemini: risks, insecurities and overindulgences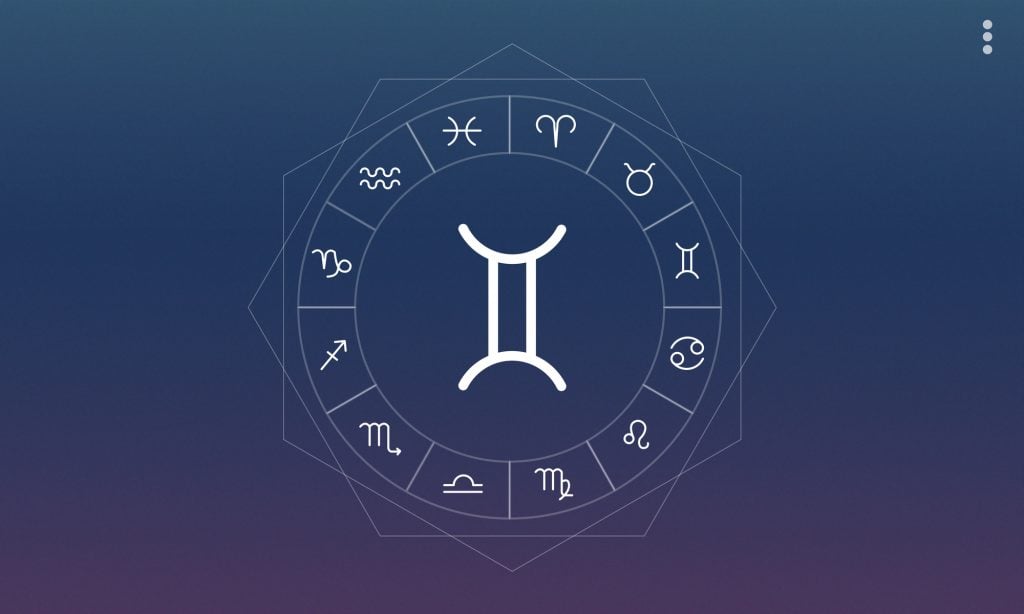 Despite the versatility and good adaptability of the twins, Geminis will have negative stages during 2019 that will be marked by their double personality and their restless spirit which will make them doubt on several occasions and overindulge in various areas of their life.
The year will start balanced for Gemini, but after a few months they will have many doubts in terms of investment and a lack of clarity in business, which could lead them to make mistakes or take unnecessary risks.
Insecurity will also affect their interpersonal relationships, leading them to escape from reality while they are with other people. They will be more elusive and not very focused on the needs of their partner.
Both Pluto and Jupiter in retrograde in April will cause them to contract some illnesses and also have doubts or false attitudes with those close to them. This could also expand to business partnerships and work.
Their uncontrollable desire to purchase things will increase, which will unbalance the finances of these natives of the sign. The entrance of Venus into their sign will make them more concerned with their personal image than with the well-being of their loved ones. The influence of Mercury will also put obstacles into their businesses.
By the middle of the year, many twins will be surrounded by toxic relationships and have difficulty getting rid of them. Beware possible respiratory diseases or allergies. On the other hand, some commercial companies could go bankrupt.
The followers of the sign will begin to overindulge in their health, with meals, drinking or other substances that harm their body. However, their emotional side will stabilize a bit.
Towards the end of the year, the natives born under the influence of the twins will have the worst time in health with various ailments, bone discomfort, respiratory diseases or problems due to the overindulgences. These could occur in the last 3 months of 2019. Emotional relationships and their financial life will tend to stabilize.
Virgo: fear, obsession and tension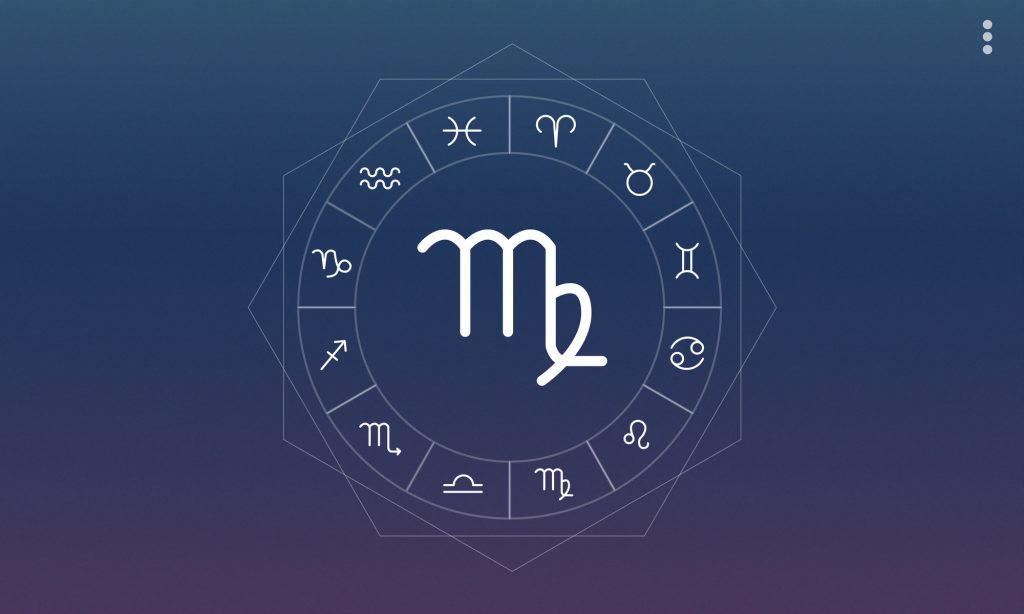 One of the positive characteristics of Virgo is that they are very meticulous, but this can be their worst enemy this year. They will be too obsessive to have everything under their control and relationships with those close to them will become authoritarian due to a lack of personal control and fear of giving away freedom, especially to their loved ones. Work will be tense, things will not be easy at certain times during 2019.
At the beginning of the year, natives of Virgo will have things under control, although they will be a bit unconcerned about their partners. However, in finances and at work they will be productive, although they will begin to feel nervous.
The entry of Juno and the asteroid Vesta into Virgo will make them lose security and power in interpersonal relationships, leaving them at the mercy of others' directives. They will need to do a self-analysis and reflect on how to regain control of certain things. Communication will not be easy at this time of the year, neither with their partner nor at work. They will feel psychological pressure and fears will arise in this area.
In April, the retrograde influx of Pluto and Saturn could turn these individuals into colder beings, disconnected from emotional responsibilities and reluctant to romanticism. Also, the various tensions, mainly in the workplace, could cause physical problems linked to the proper functioning of sex, premature ejaculation, impotence or frigidity, among others.
In the middle of the year, these natives will partially recover their cool on the emotional side, although they could be on the defensive, with an exacerbated ego or with repetitive behaviors from the past that are harmful to relationships. Their financial concerns will have a respite, however, the retrogradation of Chiron in the VIII House of Virgo, could make the followers of the sign distrustful and excessively critical of their peers. Beware of intense psychological activity, they will need a break.
In September and October, emotional relationships will have changes, there could be anything from more serious commitments to definitive break-ups, everything will depend on the attitude and emotion involved. They could also somatize some ailments.
At the end of 2019, Virgo will feel the need to review their fears in emotional relationships, modify their behaviors and communication. It is time to commit to ending cycles at work and try to close things satisfactorily, as it will not be easy. The planetary alignment can impel these natives to leave their comfort zone in every respect. To do so it is key to improve their spirit and be more responsible for their health.
Cancer: dependence and instability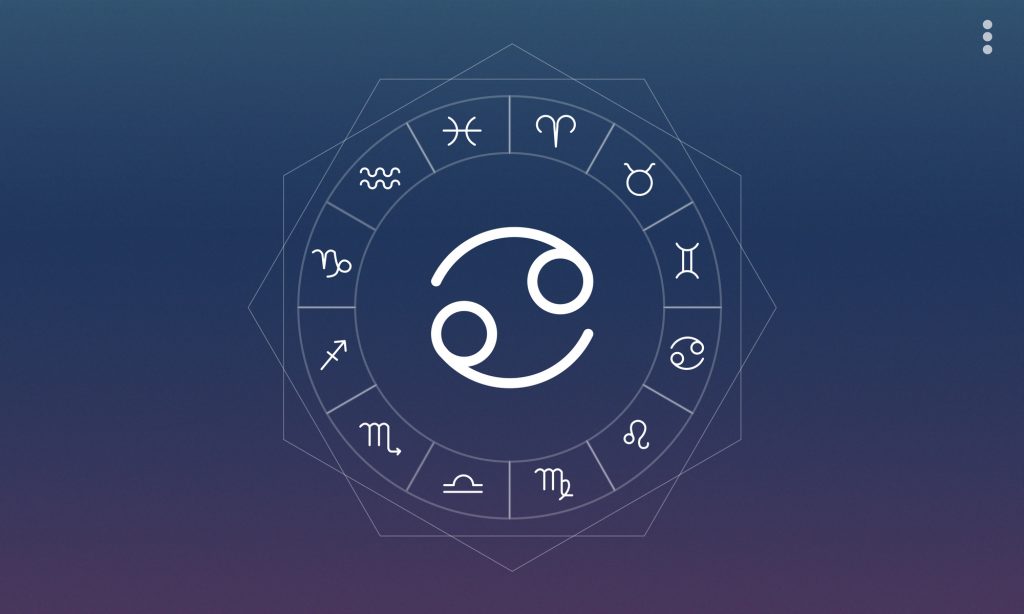 The natives of Cancer have many positive characteristics that they should try to promote in 2019 so that they are not overwhelmed by their dark side and by the negative influences of the stars.
The year will begin for Cancer with a feeling of vulnerability in emotional relationships. The influence of Psyche, Pluto and Saturn will make these natives more dependent, insecure of their emotions and they may seek relationships for material reasons rather than emotional interests. In business their outlook is a little better, however, they will have some doubts about their own professional development. In health they will be fine, but they could overindulge which could bring discomfort later on.
They will be more dependent than ever, many decisions will be made by others, leaving the natives of the sign of the crab feeling insecure and weak. They will need, on the other hand, to make changes at work, to reflect in order to improve their conditions, as well as with health, an area in which they will begin to feel pains and changes in sleep patterns.
In the middle of the year there will be obstacles and difficulties in business, especially in those that involve contacts abroad. Their emotional life will recover a bit of ground, but regarding health old symptoms of diseases that they've had previously in life may return.
In love they will feel a little stagnant, with fixed ideas and behaviors, which will result in a standard routine and boredom. There will be conflicts in their place of employment, due to the entry of Uranus in retrograde into Cancer in mid-August. There will be many discussions with teams at work. Their health will become a little more stable.
At the end of the year there could be problems of infertility, impotence and various discomforts related to the reproductive organs. Their problems in love will return, with personal conflicts on the two ends, on the one hand with dependence, and on the other with suffocating relationships.
The year will end lightly in love with a revision of their relationships and a possible detachment from old habits. There will be nonconformity in the professional field, and with respect to health, a need to reconcile past resentments.
---
You may also like:
---