How to win a Virgo's heart
---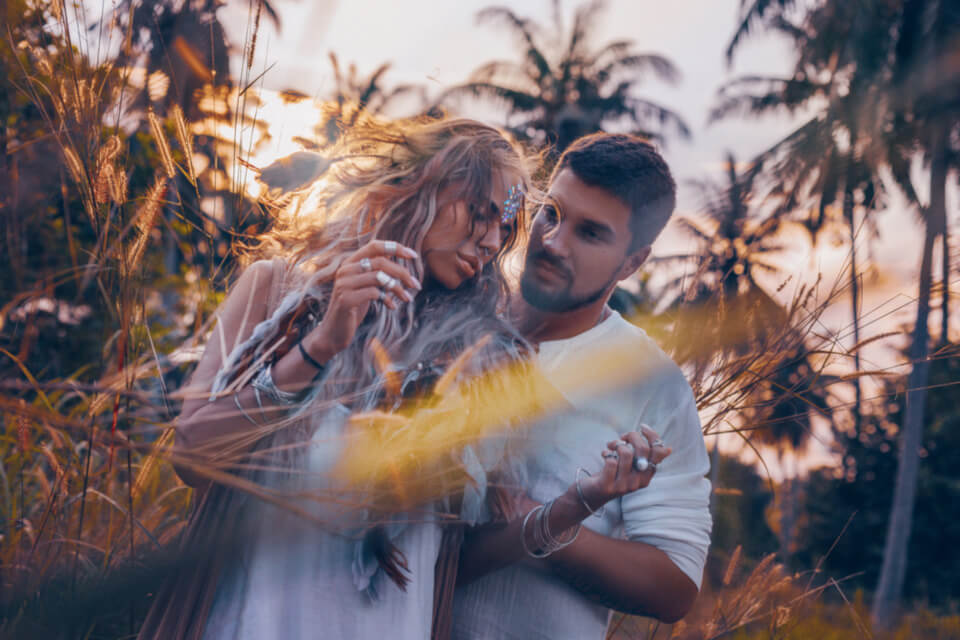 If you want to learn how to win a Virgo's heart, you need to know some basics so that you get on the right track and you don't mess it up from the start. We will give you some hints to win a Virgo's heart: either man or woman.
Receive all our tips by email!
Love Astrology? Subscribe Now and Receive Exclusive Content!
How to win a Virgo's heart: some useful tips
---
The Virgo man
The Virgo male natives like everything in perfect order. Their personality is methodical even in relationships. They look for something stable, that gives them all the security they need without too much uncertainty.
They are a little shy, but when they love they know how to be very sensual and conquer any woman.
You must invest in conquest. But know right away that he likes subtlety, so do not let him blame you. It is best to start with just the exchange of looks and slowly approach that sign.
The Virgo man likes women with a strong opinion and who stand out by their way of thinking. He loves to exchange ideas with intelligent people, as the strength of this sign is his intellect.
Be patient, as Virgo is a bit more time consuming to have some attitude. He will think things through quietly before acting. Do not pressure him, let him take his time.
Get used to the criticism. The Virgo native is very critical of the whole world around him, if you think he demands a lot from you, it's because he does not know how much he demands of himself. You will really need a lot of patience, but know that they don't do it with a bad intention.
The Virgo man also likes to be heard. He will always be there to listen to you and try to make you happy and expect you to do the same for him.
He will do everything for his loved one, he will care more for her than for himself.
Be stable, as this sign does not like people who change behaviour from one moment to other. They like people who have an organised mind and know what they want.
Take good care of your looks, as he is very attracted visually. Anything out of place he will notice. To please him, try to always look good and use a good perfume. They like it.
The Virgo woman
Virgo women are difficult to conquer, because they are so focused on details. So be considerate and worry about the smallest of the details. Never be late or fail with her. After all, this woman is very sensitive, but everything is hidden where no one can find it. She will not let this side ever appear.
If you find Virgo's women very critical of others, it's because you have not imagined how much they criticise themselves.
You should invest in the conversation. They love smart men who know a little about everything and can talk for hours of what they know. But you also have to pay attention to what she says.
Always be neat. If you are sloppy, you will not have a chance with this woman who is always so perfect and attentive to the smallest details. Take a shower, put on a nice perfume, straighten your hair and choose your shoes.
You will need to take the first step. The Virgo woman is wonderful, but also extremely timid. Sometimes it may seem like disinterest, but it's just their way of being.
You have to be kind, romantic, and loving. It is recommended to first become her friend so that she feels comfortable with you. Only then move on, but do it carefully.
You will need to read her body language. That's because she will not open up to you. So, you will have to notice the subtler signs. She does not like to talk about her feelings, but she will like to know that you care about her.
It will be necessary to improve some of your habits and clean up your house. She's not a woman who throws everything around, so the least you can do is be the same. Do not try to change it, when she sets out to arrange a room, she'll do it thoroughly.
Help her be less worried, but accept the Virgin woman's perfectionism. She will work hard in her activities and will only end when everything is perfect. Her mind is all the time active and it must be her safe haven.
---
You may also like:
---