Energy portals: discover the gates for raising awareness
---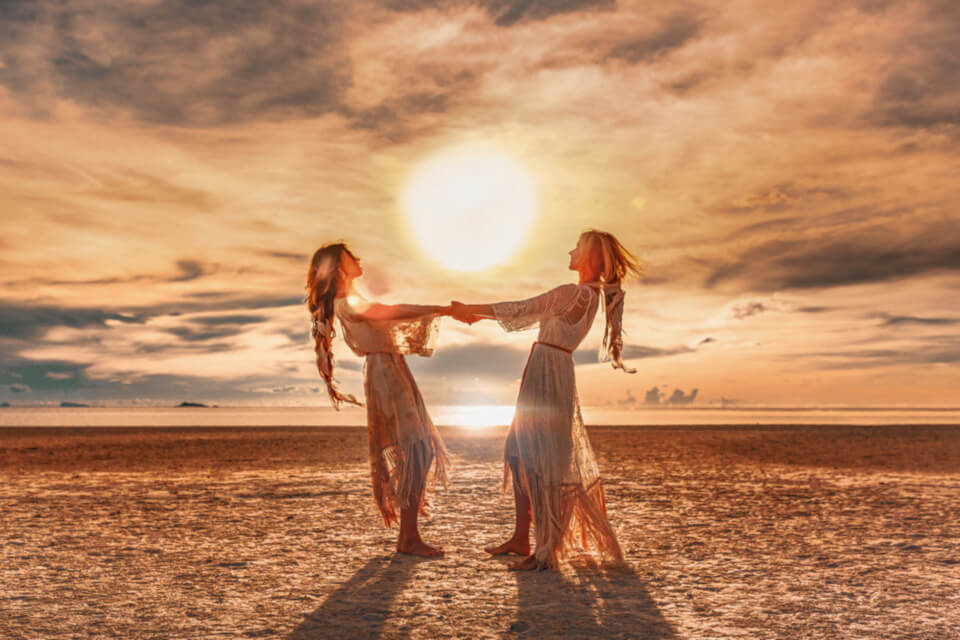 Have you ever had the feeling that a place has changed you? It can be during a trip when visiting a sacred site or even in your city. If you have ever had this experience it is probably because your body and soul were aware of these energy portals. If you are curious about it, read our article about the subject.
Receive all our tips by email!
Love Astrology? Subscribe Now and Receive Exclusive Content!
Energy portals: what are they?
---
The Universe is full of mysteries and a large portion of people believe there is much more than we are able to see. Energy portals are one of those things that exert a special fascination on us since ancient times.
The Earth and the whole Universe are composed of energy. Every particle, every matter, every being on the surface of our planet is made of energy. Energy portals are special points where the energy circulates spirally, clockwise or counterclockwise.
We can also refer to these energy portals on Earth as vortices. For better assimilation, imagine the chakras or acupuncture points in the human body. This is how energy portals on Earth are.
How do they work?
There are crystals within the Earth that are aligned with our Solar System and our Galaxy and the Cosmos as a whole. They receive and transmit energy, but also store and enlarge it. These vortexes also often align with special stellar systems, having as characteristics electricity, magnetivity or both.
The electric vortices are composed of masculine energy and stimulate the consciousness through the donation of emotional and physical load. On the other hand, magnetic vortices carry feminine energy, increasing the psychic and subconscious perception. The vortices that are electromagnetic combine both energies and provide balance.
These places hold active and infinite energy that impact the people who come to them, whether literally speaking as when you visit those places on a trip for example or when your soul visits them during their dreams.
Sometimes the impact is immediate. You are in one of these places and instantly feels different. Thoughts and old questions come to mind, and as if in magic, they are solved. You can see something you have never seen before and feel a deep sense of peace.
Or, this impact can take years to come. Maybe when you went through one of these energy portals you were not spiritually awake. And so, some time later, one day you wake up differently and realize that your visit to that place affected your own energy field and increased your awareness.
Energy portals: where are they?
There are great portals of energy and these have been known to mankind forever. Scholars classify some of them as Earth chakras or the specific countries in which they are found, but there is no general consensus.
The major energy portals are:
Uluru in Australia;

Mt Kailash in Tibet;

Macchu Picchu in Peru;

The Giza Pyramids in Egypt;

Sedona in Arizona USA;

Stone Hedge in England.
Some portals align to other star systems and it is not difficult to access them when you are in one of these.
For example:
The Mayans Pyramids at Palenque are linked to the Central Sun Alcyone;

At Coba to the Pleadian Star System on many different dimensional levels and also a star map of this Galaxy;

The pyramid in Lake Coothraba in Queensland is a doorway to Andromeda;

The Giza Pyramids are linked to Orion and Sirius;

The Nasca Lines open the way to many different Star Systems;

At Kuringal Chase National Park, Sydney to Ophiuchus;

At Serpentine National Park, Western Australia to the Southern Cross.
You do not need to travel to one or all of them. Often, you may feel drawn to visiting a place that is not on the list in an inexplicable way. Trust your heart and what you think is good for your awakening. When the time is right and you can honor it, the energy portals will call you.
---
You may also like:
---