Love predictions for July: will the temperature rise?
---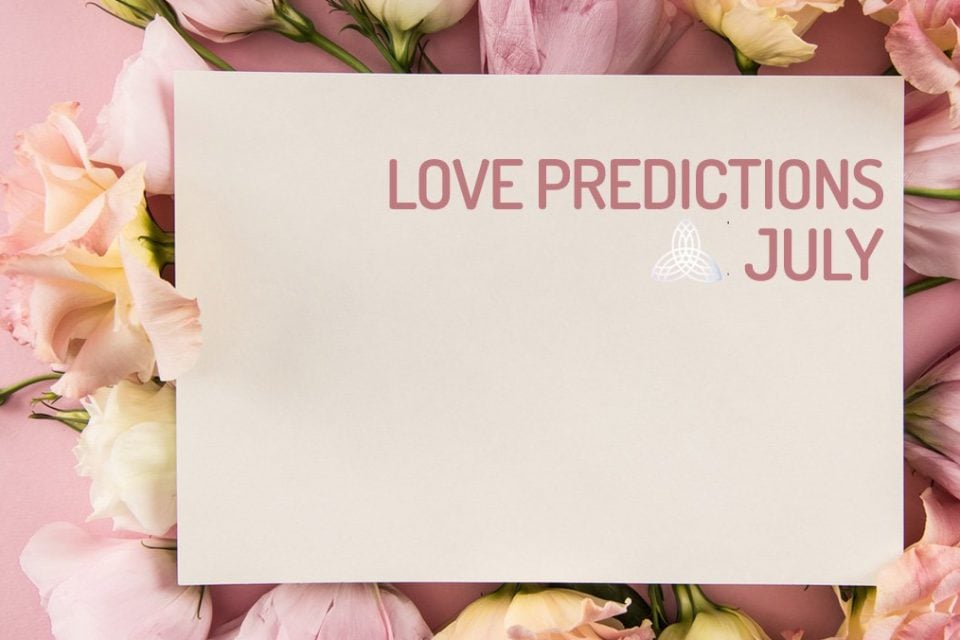 Brasilia TimeZone | Brazil (GMT -3)
Check out love predictions for July and learn everything you can to flirt or just make and maintain friendships. Do not miss the opportunity!
Love predictions for July for each zodiac sign
---
Aries
The natives of Aries are already having experiences based on changing their planetary power, and those experiences must become more intense and frequent this month. You have most of your planetary power facing the bottom of your horizon line – which is the night sector and focused on the internal issues on your map.
It is the right moment to find time for yourself, even for your family, no matter how intense the pace of your career is, it should not overlap with emotional life.
Discover how to win an Aries' heart >>
Taurus
If you are in an extremely busy career or business, you will now see your attention gradually turning to family, personal pleasures and issues of inner and emotional life itself, according to the love predictions for July.
The whole cosmic scenario tends to create certain conditions that will direct its sign to the inner life. Besides, this should not be a brief change of direction, it may continue for a few more months.
Discover how to win a Taurus' heart >>
Gemini
Gemini has been living a moment very focused on the internal issues of their life. Some have worked this out more within family, while others have developed in a more personal field. This pattern has been occurring for some time now.
We are saying this for two reasons: the first is to emphasize that the Gemini is in a night phase of his year, focused on internal issues. So it would be unhelpful to fight against it and try to force something into your career and business. Having this type of behavior, as well as generating little of the expected result, still causes you to lose your opportunity to plan and cultivate what will be really useful later on.
Discover how to win a Gemini's heart >>
Cancer
This will be an interesting month for Cancers and, above all, it will be a somewhat comforting month for typical Cancers, as personal and emotional lives gain a little more space. This is certainly your area of greatest comfort to work with.
Cancers have been very focused on their professional lives for the last month, even if it did not appeal to everyone, it was necessary. Now things are changing, focusing more on internal affairs and emotional issues, according to the love predictions for July.
Discover how to win a Cancer's heart >>
Leo
Leo is greatly valuing their personal freedom. July will be a month of opportunities for the Leo. There are a few conditions in your life that need a change, because that will be the month for that – whether to actually realize the change you need or at least start it.
The Universe guarantees you a great deal of personal independence this month. It is time to follow your heart and the path you have chosen; decide what is right. Most of the time, this will be the best way.
Discover how to win a Leo's heart >>
Virgo
Social life, though lukewarm, will exist. Soon on the first day of the month, your love life will begin a period of improvement – something that will become even more evident later on this month. Even with slow steps, happiness, self-confidence and good times are guaranteed.
You may feel a reduction in the pace of your social life, and if you are superficially involved with someone, that person can offer you "time".
Discover how to win a Virgo's heart >>
Libra
You acting responsible activates the Upper mind. With this, we become more connected to it in the conscious and subconscious aspect. It is time to make new philosophical and religious discoveries, for many will be the "insights" that will occur to you this month.
Take advantage of this moment of expansion of the horizons, because when this happens, all other issues of your life also expand.
Discover how to win a Libras's heart >>
Scorpio
You will feel more impulsive. A detoxification process in your personal life will do your sign good until the 18th of July. It will be important for you to seek to remove mental patterns that are blocking the harmony of your romance or friendship relationships (jealousy, envy, possessiveness, and other aspects, for example). Maybe it's some undesirable traits like these that are causing so much confusion.
Discover how to win a Scorpio's heart >>
Sagittarius
Your love life this month will be much better than last month. Your social trust will grow. In addition, there will be better communication between you and your current love – or even with new romance possibilities.
The social success of the Sagittarius' native this month is due especially to your focus on this area. Look forward to times of great readiness to overcome all natural challenges to interpersonal relationships.
If you take a look at the trends of the month of June, you will see that much of what they say should be repeated now. Just so be cautious in love affairs.
Discover how to win a Sagittarius' heart >>
Capricorn
Besides romance, social life is also busier, according to love predictions for July. We will have a Capricorn more excited to leave home, go to parties, weddings and various meetings. New friends should come on the scene and be of some importance to you. Since the last few months you have been going through a series of changes in self-image and your personality, so to speak. These changes should now decrease in July.
Among friends, it may be necessary to prune some infertile contacts. Analyze false friendships, people who often depress you, or those who appear just to show off.
Discover how to win a Capricorn's heart >>
Aquarius
You just want to have fun. Fun is the key word for this period. Your love life will be good this month, with more casual relationships, nothing too serious. Committed people should enjoy the companionship of friends and loved ones by entertaining fun activities with them.
For those who are single, they are expected to be attracted to people who, in some way, can provide fun. Issues such as material wealth and mental or emotional compatibility should not be as relevant now as they were in the previous months.
Discover how to win an Aquarius' heart >>
Pisces
During this month, the emotional energy of the planet will be much more intense than usual. Although your sign is very comfortable with water in excess, it is important to make sure that your feelings are always positive and constructive. When you are positive, you create and experience heaven on earth. On the other hand, when you become negative, you live in your own personal hell.
If you are a person who walks the spiritual path, July reserves important metaphysical implications, according to the love predictions for July. Do you know that feeling when something you prayed for or meditated on really happened? Well, now it will be much easier to achieve that feeling, since you will have more power to manifest what you want.
Discover how to win a Pisces' heart >>
You may also like:
---