Money predictions for July: will your pockets be full?
---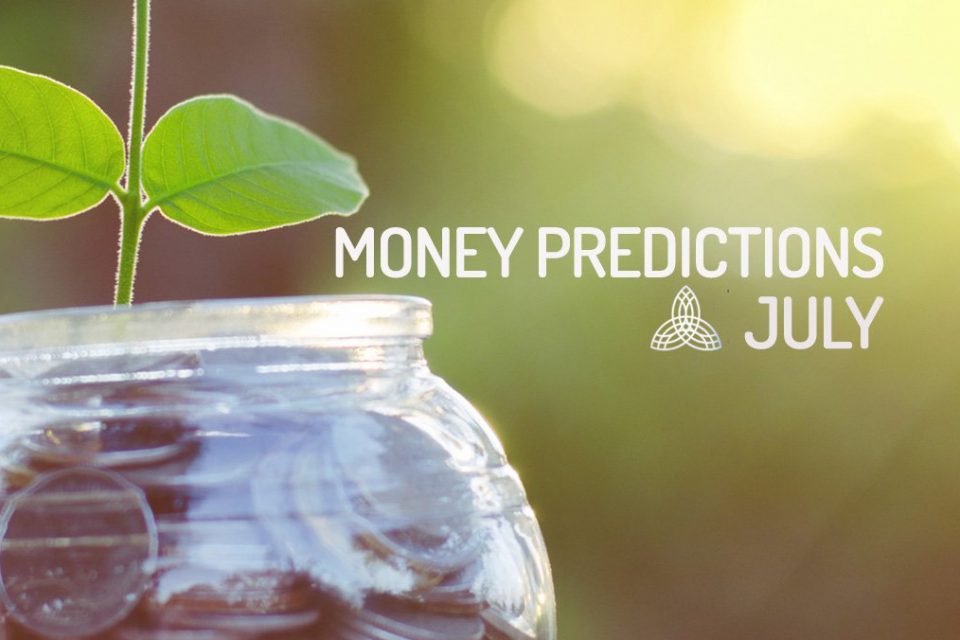 Get the money predictions for July for all zodiac signs. This will help plan your financial life and spending.
Receive all our tips by email!
Love Astrology? Subscribe Now and Receive Exclusive Content!
Money predictions for July for each zodiac sign
---
Aries
Attention to communication. Some planetary drives lead to your vision for personal and emotional life.
Career and business will have their place, but they must now find ways to grow in tandem with emotional harmony. Internal achievement also helps career and business, as it positively reflects as a motivational way, for example. Check also Love predictions for July: will the temperature rise?
Taurus
According to the money predictions for July, this is not the brightest moment of your career. For those who were excited about professional activities, rest assured that everything can still go well – life is made of cycles and this is just another change of a new cycle directed to the inner life.
Professional and financial life will also lose some of its fast pace. Not only that, but your career planet is likely to receive some stressful aspects.
Gemini
Gemini is transitioning through a night period of their year and with that the professional life becomes a little slower. But this should not be a cause for concern as it has also been said that soon there will be a peak in your interest in the world of finance – and your career will be driven by it.
For now, just enjoy creating new and improved strategies for developing your professional life. Remember that it is during the night that we should meditate and ponder what we have done, so we can chart new and improved strategies. Check also Love predictions for July: will the temperature rise?
Cancer
This is a month where Cancer's professional life will lose some of its brightness. It is still important and it may thrive, the point is that it is not your primary concern, according to the money predictions for July.
See this under the new angle of view of Cancer. If your personal life, and especially the spiritual one, is not full, you will not only be unhappy, it will greatly harm your career and your business.
Leo
The professional sector of Leo, unlike their love sector, has many more points in their favor.
This is a very welcome point, since Leo is in a moment of great independence and decision making. For those who are somewhat afraid because of some mishaps in their personal life, do not worry, as personal life is an exception – the rest must go well and even accelerate for some. Check also Love predictions for July: will the temperature rise?
Virgo
According to the money predictions for July, Virgo will be in the midst of an annual professional peak – perhaps the most important of their life. This setup may result in promotions, salary increases and the much-desired recognition for your accomplishments.
You may even find it incredible, but being on top is going to be stressful as there will always appear some crisis or problem to be solved. Wait for a detox period when that apex arrives.
Libra
The power related to travel and higher education opportunities is strengthening. University students or those who are about to take a college entrance exam have a great aspect here. Legal matters are also favored.
The planets will be positioned in the highest configuration of your zodiac. There will be not only career advancement, but many good opportunities. Check also Love predictions for July: will the temperature rise?
Scorpio
Intuition for finances remains strong, and you will continue to enjoy the support of the cosmos, according to the money predictions for July. However, intuition and dreams will still need a more severe analysis.
Maybe the Universe is sending you a message, but you're not interpreting it right. It is worth seeking the help of a specialist in the subject – a medium or astrologer should have the answer.
If you need to make important financial decisions, do so before the 15th. After that date, the evaluation period begins.
Discover more about Scorpio >>
Sagittarius
Although good, finances will be challenging for your sign in the beginning of July. You will have to dedicate yourself more and more to the benefit of your customers. Later on, the gains increase, but you still have to remember that there might delays and misunderstandings – but that should not stop your prosperity.
It's time to get right with parents, older people or elders. These people have a different perspective of yours in relation to money. You will have many financial opportunities, but you should look at each one cautiously. An inheritance may arise in your life, if not this month, it will be this year. Check also Love predictions for July: will the temperature rise?
Discover more about Sagittarius >>
Capricorn
For natives of Capricorn who are looking for a job, this period will be great, as well as for employers of this sign. Basically, your focus will be on the job. You want to be more productive and serve others with practicality. There will be practically a cosmic interference causing the work to flow without obstacles – especially when it is honest and according to your capabilities.
Discover more about Capricorn >>
Aquarius
According to the money predictions for July, in recent months, the sign of Aquarius has experienced an excellent financial intuition. But this month may be different; their intuition will need a more assertive analysis.
In general, intuition is right, but you will need to be able to interpret it better. Be sure to make reviews about your money and future operations. Shortcuts and negotiations may not be what they seem. Later on, things seem to be more favorable, but caution is still required.
Discover more about Aquarius >>
Pisces
According to the money predictions for July, this month can be a bit hard, meaning that the career will be left a little aside. Issues related to it will need time to resolve.
Although planetary configurations do not contribute, important and positive changes will occur in this sector. From the moment you reach a satisfactory level of emotional harmony, these issues must be handled naturally. Check also Love predictions for July: will the temperature rise?
Sit down and pick your sign to check full predictions
---