---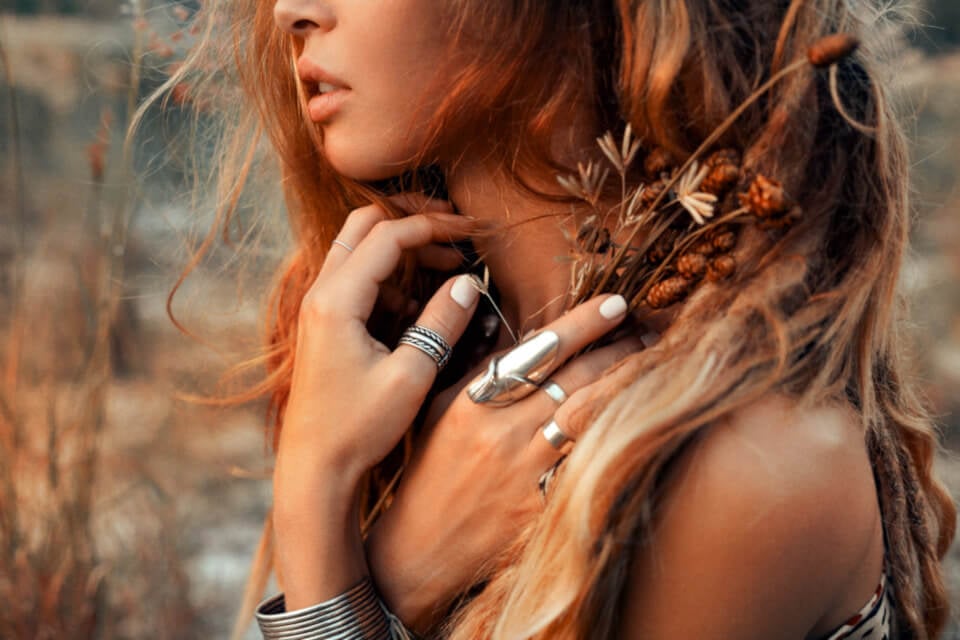 If you want to learn how to win a Leo's heart, you need to know some basics so that you get on the right track and you don't mess it up from the start. We will give you some hints to win a Leo's heart: either man or woman.
Receive all our tips by email!
Love Astrology? Subscribe Now and Receive Exclusive Content!
How to win a Leo's heart: some useful tips
---
The Leo man
Leo's male natives are extremely vain and passionate people. In love, they like to feel that they are living an affair with a faithful partner, with whom they can share all the secrets and have confidence to open up about their biggest dreams.
To conquer him, the first step is to have patience, after all, to engage them you have to go beyond appearances and this can take time.
Leo natives love a non-sweet romanticism. Leo's men love to be flirted and to receive compliments, so whenever you can naturally fit a phrase of admiration about his ideologies, work, skills, do not be ashamed.
Be subtle, as Leo natives like to take small steps because they value flirting a lot. So, nothing to come making proposals right at the beginning. If you want to captivate him start step by step, first with looks, then smiles, let him realize alone that you feel something for him.
Show interest in his subjects. The male natives of the zodiac sign of Leo like to be courted and attracted to good conversation. If you want him to fall in love with you, you will need to be able to talk about the subjects he likes and be prepared to talk long minutes about the same thing without getting bored or tired.
Talk about something that he did not know. The Leo man is easily attracted by intelligence and quite fond of getting out of the routine, as they enjoy adventure. The moment you introduce him to new places, different songs, new ideas he will grow interest in you.
Give him hints of glamour, but with a bit of humility. The Leo native is full of himself and therefore he likes to be with people who recognise his status or at least they like to think that they are accompanied with a person that is admired by all.
No wonder they are easily enchanted by popular, socially approved people. To enter his game, show a bit of glamour, but without seeming too full of yourself.
Show that you care, as this man likes to be the centre of attention. So, you should always pay extra attention to him. Show that you care and that you listen actively while he talks.
The Leo woman
The female natives of the zodiac sign of Leo hate half terms, for them it is all or nothing. Either they throw themselves in the head relationship, or they will not want anything serious.
It is no use trying to control the woman of this sign, as she is determined and will command the relationship. They are extremely passionate and extroverted. They open up, they talk to everyone and they have contagious joy. They are tough, but when they fall in love, they go to extremes for their loved ones.
The Leo woman likes to be the centre of everything. So, you will need to pay close attention to her. If you do not put that woman on the same pedestal she puts you, she can quickly let you go.
Praise her a lot, but go beyond that. Talk about all the characteristics you love about her and why you love all of them. Surely, you'll get a smile from her.
Be honest with her, both when it comes to praising her and when you mess up. If she finds out you messed up and didn't come forward about it, she will lose total confidence in you.
Let her be exactly who she is. After all, all her charm and beauty exist because of her uniqueness and because it is exactly what she wants to be. Trying to change her is a big mistake.
Try to understand this woman. Her fire sign makes her intense, but with a good heart.
Surprise her. To date her you will have to show that she is unique and you will need to use a lot of creativity, as she hates common.
When you go out with her, introduce her to everyone and give the others the pleasure of meeting this one-of-a-kind girl.
Get ready to date someone who loves the spotlight and talks to everyone. Get used to the attention she will receive from others and trust her. Work to feel comfortable and not to erase the brightness of this woman.
Leo women know that love is their weakness, so they will be reluctant before giving themselves up. They loathe to let anyone into their lives, knowing that they can be hurt. You will need to be cautious and take the initiative.
Be fun, they love cool people and they follow them and like to bring their inner child out – they like the park, the zoo, radical activities, you name it. It may sound a bit silly to you, but they will have a lot of fun. Do not confine her at home, as she is wild and needs to explore the world.
---
You may also like:
---