The perfect destinations for each zodiac sign
---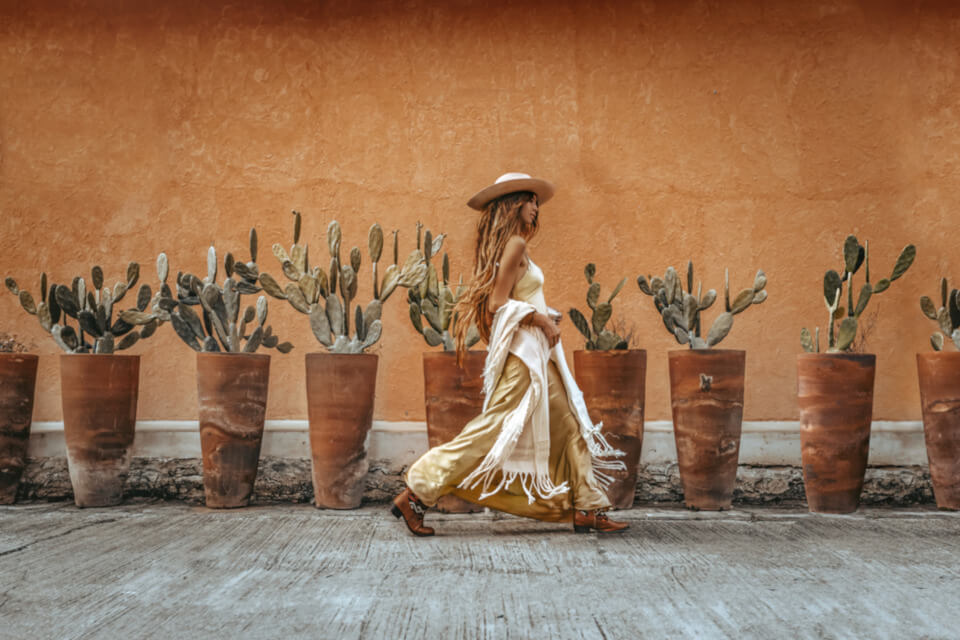 Have you ever thought that the places you are attracted to come from your astrological DNA? Our birth chart is a tangle of information about our life and personality. If you get excited about exploring it, you can find some very interesting tips. Get to know now the perfect destinations for each zodiac sign.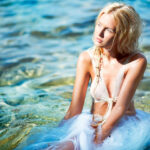 You may also like
Destinations for each zodiac sign
---
Although we relate to the Sun sign when we speak of astrology, there is much more to discover. Sun sign says a lot about our essence, but to have a more incisive knowledge about travel, you should look elsewhere.
The house 3 is the home of the small trips and that includes the routes that we make daily. House 9 symbolizes our philosophy of life and what we want to achieve spiritually speaking. After all, what is living but a great journey? It also indicates the types of great trips we will make, especially international travels.
So keep in mind that it is not just your Sun sign that will guide you through the travel world. When you read about the destinations for each zodiac sign, remember to see which sign is positioned in houses 3 and 9 of your birth chart.
Aries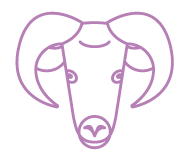 Typical Aries does not like to stand still. They are brave and love to go places where they can feel challenged. As they are very dynamic, road trips where you are each day in a different place are a right choice. We say the same about destinies that offer that type of adventure that any other sign would fear.
Suggestions: Route 66, in the best wild style crossing the USA through many cities. Also New Zealand, with its extreme sports like bungee jumping or parachute.
➡️ Click here to see Aries predictions
Taurus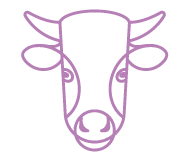 Taurus and its ruler Venus know how to enjoy the pleasures of life like no one else. Travels related to rest of body and mind, entitled to good food and drink are perfect for this sign. The relation with the earth is very strong and if it can join with the nature, better yet.
Suggestions: Spas and pools with a beautiful view, like the famous onsen in Japan. Italy also seems to be a country that combines luxury, abundant food and beautiful landscapes.
➡️ Click here to see Taurus predictions
Gemini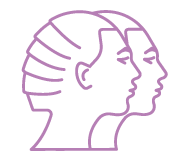 Gemini is a sign that has a lot to do with acquiring knowledge quickly and practically. Geminians like to know a little about everything and trips that offer authentic and local experiences fit like a glove. It is the most sociable and humorous signs, open to knowing other cultures.
Suggestions: The big capitals that bring together many cultures in one place, such as Berlin and New York. Days interspersing visits to temples, cooking classes and local markets in Thailand is also a trip with a Gemini touch. Think of Khao San Road and you have the icing on the cake with people from all over the world open to friendships.
➡️ Click here to see Gemini predictions
Cancer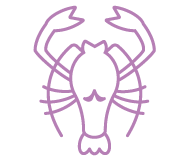 Cancer is a sign that probably does not like to travel alone and always relates the success of a trip to the company. It is a sign aimed at caring for family and friends. They will feel better in a place that makes them feel at home. Cozy and welcoming places will warm the Cancer's heart.
Suggestions: Countries with charming little towns and warm people, like Portugal, Spain and Italy. Escape the capitals and you will be enchanted by the simple food and style of people who live to care for and please the other – Cancer's instinct.
➡️ Click here to see Cancer predictions
Leo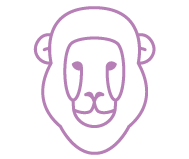 The ruler of Leo is the Sun and this indicates preference for hot and open air destinations. Think of summer holidays where you can parade all your charm to see and be seen. After all, Leo loves to be in evidence and put its eyes on beautiful things. Heavenly and unusual landscapes will be the perfect setting to cause jealousy on Instagram.
Suggestions: Barcelona has the perfect mix of beach, excitement and nightlife. Countries like Brazil, Maldives and Philippines offer breathtaking scenery and breathtaking photo opportunities.
➡️ Click here to see Leo predictions
Virgo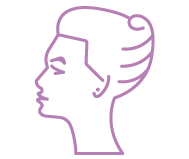 Virgo has a fatal attraction for organization and perfectionism. They will love traveling through clean and tidy places with efficient public transportation. It is a very smart sign and it always tries to figure out how things work. Then they will enjoy visits to museums and factories.
Suggestions: Visiting Switzerland and Belgium (two super-organized countries) and getting to know the chocolate factories are a good example of the ideal of Virgo. They also have a lot of appreciation for the others and love to help. Experiences with volunteer work and visits to concentration camps in Germany and Poland will move Virgo's head and heart.
➡️ Click here to see Virgo predictions
Libra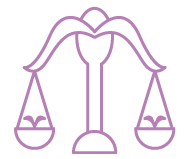 Libra has Venus as ruler (as well as Taurus), so it is closely linked to beauty and romance. They have a sharp aesthetic sense and will love places with harmonious architecture. As they like to socialize and meet new people, well-frequented places are a gimmick for Libra. But, attention: they prefer a upbeat place than a messy one.
Suggestions: Is there a better destination for Libra than Greece? Reference in architecture and with beautiful landscapes, Greece has everything set up to please the eyes. Not to mention the beautiful islands full of young and beautiful people.
➡️ Click here to see Libra predictions
Scorpio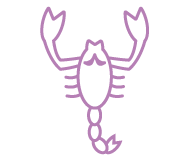 Scorpio is the most profound and mysterious sign of the zodiac. Highly connected with its interior, it always seeks the path of self-knowledge to be in constant transformation. Intense travels and the ability to refresh the spirit are often at the top of the Scorpio list.
Suggestions: Scorpio loves to investigate and unveil things. The mysteries of Egypt and temples of Cambodia are excellent options for this. Nepal, Ashrams in India and going through Santiago de Compostela on foot are spiritual journeys that require a lot of resilience. Scorpio has it galore.
➡️ Click here to see Scorpio predictions
Sagittarius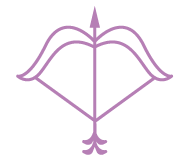 Sagittarius is a good-humored sign and loves fun. They are not afraid of adventures and of taking risks, bordering on an almost childish irresponsibility. In addition, they are usually spiritual and interested in learning about the philosophies of the world. It is a very optimistic sign related to international travel. So if you offer a trip to anywhere in the world, they will probably accept without thinking twice.
Suggestions: Disney offers a mix of adventure and fun that will fill the playful heart of Sagittarius. They like to be on the go, so hiking trips and even long bike rides are good options. Chile and Santiago de Compostela are also good destinations for those who want to venture out and connect with the divine at the same time.
➡️ Click here to see Sagittarius predictions
Capricorn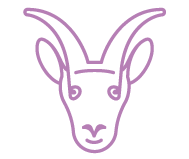 Capricorns are known to be practical and do not like to waste time. They have a more serious and cold aura that combine with more organized and austere vibe places. It is hard to imagine Capricorn on a more leisurely trip as a backpack, with many changes along the way.
Suggestions: Capricorn is the sign of winter in the Northern Hemisphere and this season could not describe it better. Places like Iceland, Russia and Austria seem to be perfect for this sign. Knowing the origins of Port wine at D'ouro Valley in Portugal is also a great option, as they are appreciate luxury and more mature pleasures.
➡️ Click here to see Capricorn predictions
Aquarius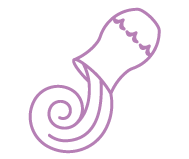 Aquarius is the sign of freedom and innovation. Most likely, they will prefer to go to places no one knows. They want to be the first of the group of friends to unravel a new place. They like to socialize, to learn and have no problem in facing the truth. Travels that promote a culture shock will delight Aquarius' heart.
Suggestions: Eastern Europe is a less sought after part of Europe's tourists. Pripyat in Ukraine, to see what remains of Chernobyl, seems to be the perfect trip to Aquarius. They will also enjoy visiting Sri Lanka and East Timor which offer a unique and almost unexplored contact to people who live there.
➡️ Click here to see Aquarius predictions
Pisces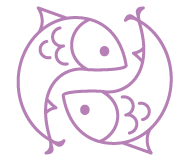 Pisces is the most sensitive sign of the zodiac and so will prefer trips that make deep sense. They are very susceptible to environments changes. That way, they will feel better in places where they feel good energy. They are naturally empathetic, so they will love spending their time in volunteer work. However, they must pay attention to not become depressed at what they can find.
Suggestions: Pisces loves to dream and imagine that they are in a perfect world as in a movie. A balloon ride through Cappadocia or a trip on the Orient Express will caress the eyes and heart of these dreamers. Indonesia is also a good destination for those beings who do not dispense contact with water and their spirituality.
Do you agree with our suggestions of perfect destinations for each zodiac sign? Tell us in the comments below!
➡️ Click here to see Pisces predictions
---
You may also like:

98.1% (1312)
---