Maya horoscope: predictions for 2020
---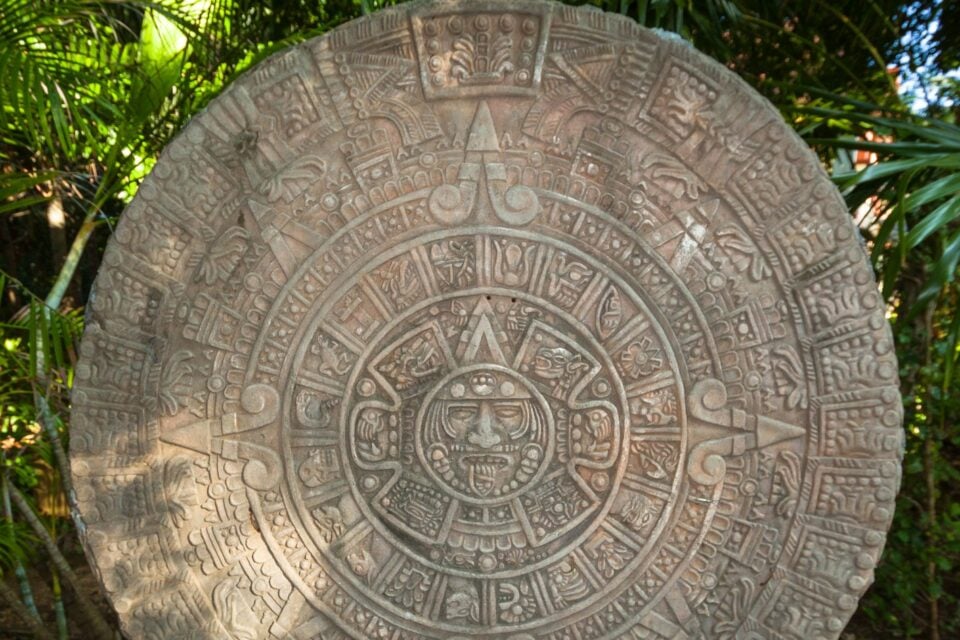 Since the beginning of time, people all around the world have been intrigued by their future. The Maya Horoscope, created by the Maya civilization, is the result of this race to know what the days to come will bring.
The Maya were one of the civilizations with more legacies, all of them worthy of admiration. Mathematics, writing, architecture, art, and of course astronomy and astrology, were the fields where we find more contributions of this civilization.
The Maya have a different calendar based on the lunar phases, which is based on its horoscope, considered one of the most forward-thinking kinds of astrology of its time. Know more below.
Receive all our tips by email!
Love Astrology? Subscribe Now and Receive Exclusive Content!
The origins of the Maya horoscope
---
The Maya horoscope has a rich history and a very complex and well-structured system for studying the stars. The history of its people is thousands of years old and endures in several Central American countries, which makes its historical and cultural value even more important.
The wisdom of the Maya people is another widely recognized point, showing fantastic examples of development in multiple areas such as writing, epigraphy, architecture, and mathematics.
No wonder, they are considered one of the most advanced peoples of their time, showing a cultural and scientific development that surpassed even others that would come hundreds of years later. Some Maya cities were able to stand out even from the most advanced Roman cities in terms of structure and development.
In the midst of so many advances, there is also a calendar system and the Maya horoscope, used as a reference by some peoples today, especially in countries like Honduras, Guatemala, El Salvador, and central Mexico.
Its calendar is based mainly on the Lunar cycle and its annual cycle consists of 13 months, each of which is 28 days – which ends up resulting in major changes when compared to the system used in the West.
Not only that, but the months of the Maya calendar are named after animals, some coinciding with those used to represent the signs of the zodiac as we know it since the Maya believed that each month had its own influence, derived from astral energy.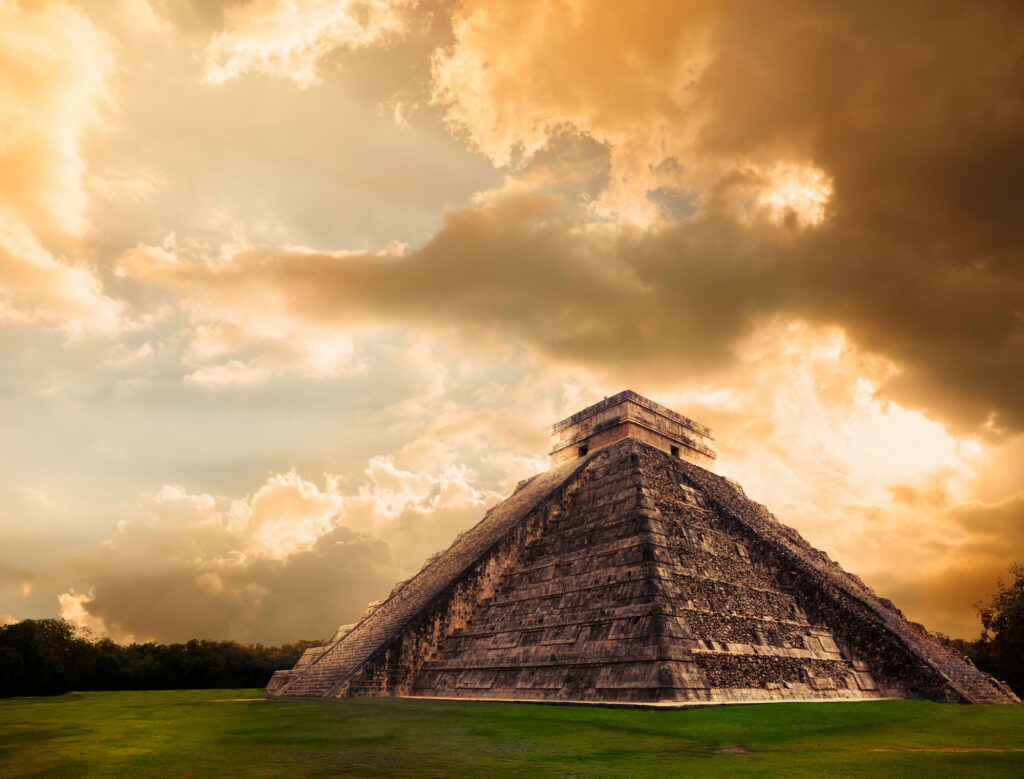 98.1% (1312)
Which animal are you in the Maya Horoscope?
To determine which animal you are in the Maya Horoscope, you must consider your date of birth according to this:
Monkey: from January 10 to February 6
Falcon: from February 7 to March 6
Jaguar: from March 7 to April 3
Fox: from April 4 to May 1
Snake: from May 2 to May 29
Squirrel: from May 30 to June 26
Turtle: from June 27 to July 25
Bat: from July 26 to August 22
Scorpio: from August 23 to September 19
Deer: from September 20 to October 17
Owl: from October 18 to November 14
Peacock: from November 15 to December 12
Lizard: from December 13 to January 9
Maya horoscope: what you need to know for 2020
---
Now that you know what your animal is within the Maya horoscope, here are the predictions for 2020.
Monkey
Although 2019 was a happy year, the Maya 2020 Horoscope has great surprises for the Monkey. The period (especially the second semester) is very favorable to mature current relationships and demonstrate what you really feel for your partner.
The work also brings many incomes and satisfaction, although the expenses with the house and the children can increase. Luck will reach the most daring, that is, those who decide to invest in new projects, in new investments. In the end, luck will come for those who choose to have the confidence to live. 2020 will also be a favorable year for travel.
The monkey woman
They are naturally attractive, they manage to capture everyone's attention wherever they go, they never go unnoticed. She is smart, relaxed, friendly and fun, always smiling and exudes good humor.
The monkey man
They are very resolved men, and they love their freedom. He doesn't like to get caught easily, he only gets into a serious relationship if it's for real, but he usually avoids dating until he finds the right person. He is a natural flirt, he likes to seduce, he conquers, he knows how to say exactly what a woman wants to hear.
Falcon
The year 2020 has everything to be very positive, especially in the emotional sector. If you already have love by your side, that feeling will increase and plans for the future may start to take shape. Singles will finally meet a person capable of shaking their heart structures.
In professional life, some setbacks with co-workers can get in the way, but luck will still be on your side. The income you need will come even without much effort, and if you need and a new job, the second half of the year will be ideal for receiving good proposals.
The Falcon woman
She is very sensitive and an excellent advisor. The path to conquering a falcon woman is spiritual, she loves spirituality and contact with nature. Loyalty is essential for her.
The Falcon man
He is a free man, who likes to be with friends, enjoy the night, addictions, women and the youth spree. He is a womanizer and likes to live life intensely, without paying attention to what others say. It is in maturity that he will find himself with his spiritual side, his balance and his true happiness.
Jaguar
This will not be your happiest year, but you can certainly expect to have a positive love relationship, based on faithfulness and true feelings being matured. Singles will see in the second half of the year the best opportunities for matters of the heart.
In general, luck will not be entirely on your side. And if you want something, you have to fight for it. If you are employed, make an effort to stay with the company; and if you are not, you may face difficulties and find doubts along the way – is this proposal really that good? Be careful not to spend more than you earn, nor to use loans. Bet on your skills to live good months of well-being, physical or mental.
The jaguar woman
Loves adventures. She is eccentric in some cases and conventional in others, often able to bring the two characteristics together in one person, which generates some internal personality conflicts. It is very volatile and easily changes its mind. She loves her freedom and doesn't want anyone to be bossing her around, she owns her own nose.
The jaguar man
He is independent and considered an indomitable man. He likes to live his life without explaining to anyone, so it is rare that they get married. When he finds a mate, he expects her to be as versatile, fun and adventurous as he is. If so, it can be a lasting relationship, if not he soon gets tired and prefers his own company.
Fox
The Maya 2020 Horoscope will not be very favorable for Fox in the emotional sector. Those looking for new love will have difficulties and doubts about potential partners. The best thing to do in this case is to wait and not misstep. Those who are committed must beware of jealousy and arguments, which can erode the relationship.
Unfortunately, the work also doesn't seem to go very well, especially in the first months of the year. Avoid head-on with bosses and coworkers. Watch your spending! You will have many expenses ahead, but the income will not be so high. So don't spend on unnecessary things and protect your job. Do not trust all the new people that appear in your life.
The fox woman
She is talkative and spontaneous. She has a dreamy nature, which can bring some disappointments during life. She adapts well to any new situation, likes changes and knows how to deal with them.
The fox man
They are very fair people, they like what is right and they can't stand anyone who likes to go around the rules or pass someone (or something) behind. He detests injustice, and does not know how to live with them, he fights for his rights and the rights of others. They have a romantic outlook on life and are optimistic.
Snake
Your year will be discreet, but with favorable events. On the emotional side, you will feel great about yourself, loving and being loved. If you are single, you will need to leave the house more and visit new places, as you will find interesting people.
At work, things will also go well. If fights and discussions have been going on there, this is the time to seek peace, understanding, and complicity to reach a new level in your occupation. Value the proposals you receive, but be careful with financial investments – carefully evaluate everything that best suits your needs.
The snake woman
They are very passionate and dedicated in their relationship, they like frequent proofs of love from their partner. Don't cross the line with her.
The snake man
He was born to be the best in everything he decides to do. Therefore, he comes first, his career too. If you want to partner with a snake man, you have to understand that side of him and support it.
Squirrel
If you already live a love story, you are certainly happy and can do many projects in your life together. The year 2020 promises great complicity in love and well-being among those who have been together for some years. In this beginning, new couples will have the opportunity to mature.
Professional life, on the other hand, suggests the need to work hard to achieve very small successes. Until September, you will have many ideas, but you will not find a way out; so don't give up and wait for the right moment to move them forward. The financial sector will be favorable for new contracts and investments – in the second half, its revenues will exceed expenses.
The squirrel woman
She is very feminine, loves being a woman and fighting for her equal rights. She loves to enjoy life, lives intensely and does whatever is necessary to achieve all her dreams.
The squirrel man
He is very intelligent and knows how to do a little of everything, it is a box of surprises. In his youth he is very womanizing and has a natural ability to lie, he knows how to escape a problem by fooling others with his language.
Turtle
This year, you must make an important decision: does your life as a couple continue or should it end here? In fact, 2020 is a year of trials, but you don't have to give up love because of it. If a story has come to an end, don't be stubborn in trying to carry it forward to no avail. The advice for singles is not to get involved in a new relationship for now.
It may not seem like it, but the Turtle will be one of the luckiest signs in 2020. Even if you don't make a lot of effort, results fall from the sky. You will have intuition to make investments and be careful to read the fine print of contracts. The rents will be favorable and you will be able to spend more money on things that you couldn't buy before. Jobseekers can find technology opportunities.
The turtle woman
She is the ideal housewife, she likes a neat house and knows how to manage it like no one else. They have been looking for a husband since they were young, they want to have a stable life, children and a life for two as in the movies. She wants love for life, so she is very loyal and faithful. If she breaks her confidence, she is not usually able to forgive, there is no turning back. It always seeks emotional, physical and financial balance.
The turtle man
They are very shy and reserved, they usually only talk to people with whom they are intimate. With them, he is a true talker and waggish. He is very hardworking, he likes to have a good life and give a good life to his children and wife, he likes to treat his wife like a queen. However, he is very possessive and jealous.
Bat
The year will be very satisfactory for interpersonal relationships in general. Loving unions and new friends will come into your life with harmony and plans for the future. In the first months of 2020, the Bat may get into some fundamental fights and discussions to solidify a relationship.
Be optimistic, as this year you will be very lucky in several aspects. Even though expenses are many and you have difficulty facing all of them, just smile and wait, because sooner or later it will reap good results. 2020 will be demanding, but towards the end of the year, favorable news will arrive, bringing serenity and joy.
The bat woman
Seductive, charming, intelligent with ironic humor. They usually have men at their feet, but only pay attention to one. They like company, but they need moments just for themselves, they also like to be alone and have their privacy. Don't mess with her stuff.
The bat man
They are men who put passion in everything they are going to do, dedicate themselves body and soul to being financially, emotionally and spiritually successful. They are super demanding, with themselves and with others. They love their freedom, and anyone who tries to cut it will soon be removed from their lives without warning. They like women who are equally independent, determined, detached and who like to have their own lives. They don't like needy women.
Scorpio
Scorpio is a sign that will not present great news. You can even go out and meet new people and places, but at best, they will become mere friendships. If you're single, 2020 will be a worry-free year. Those committed will move on, but they may experience certain boredom, as they will always do the same things. Traveling and innovating with your partner may be the solution.
At work, an argument can happen, but nothing that will compromise your job. Do not give up on continuing to strive, as you will be able to earn more than the others. Beware of superfluous expenses, as unforeseen expenses are to come. Financial and real estate investments may not be as important, but they will bring you well-being. Luck shines from the second half.
The scorpio woman
They are romantic and dreamy women, but they do not give in until they are sure that this person deserves their trust. They are afraid of being hurt, so they tend to be defensive because they know how vindictive and spiteful they are when they suffer from disappointment. She is a family person and totally melts with declarations of love.
The scorpio man
He looks cold and indifferent, and he often makes a point of looking like that. For him, showing feelings can be a sign of fragility and he likes to portray the image of a strong and stable man, even if he is melted butter inside. If a scorpion man declares his love to you, believe us, he really does, he doesn't do it for nothing or for anyone.
Deer
In love life, your sign faces a very agitated period in the first half of 2020; and in the second half, things finally get better. Wait for a start with misunderstandings and fights, but if the relationship survives, serenity will reign. Singles, get out more! Meet new places and people.
If you are looking for a job, don't give up on sending resumes and doing interviews, as 2020 will be a year of returns for you. It will be much simpler to find a new job or leave a job that you don't like anymore, to find something more interesting. Travel more, as during a trip you can find people who will enrich you emotionally and mentally.
The deer woman
She is an incorrigible romantic, her dream is for her life to be a true fairy tale romance. She dedicates herself a lot to her children with all the love, she has infinite tenderness towards those she loves.
The deer man
Unlike women, deer men are terrified of marriage. They are convinced bachelors, who like to win women with their sensitive way, they are those who seem to understand the female soul. Once hooked, he will be the most romantic partner in the world, but you have to be careful!
Owl
Although the Maya Horoscope 2020 is a very favorable year for the Owl, love life does not fit into this package. Fights with your loved one can easily take a relationship from years to end. Family members also have relationship problems, so stay calm so you don't do too much harm. Singles should prefer to maintain this status.
The job, however, is going well, especially if you have planted good seeds in the past. You will need to shed a few drops of sweat, but you will return to the house with a good amount. There will be no shortage of work or income, but expenses will be high, and you will need to be careful not to spend more than you earn.
The owl woman
She is very sensitive and an excellent advisor. The path to conquering an owl woman is spiritual, she loves spirituality and contact with nature. Loyalty is essential for them.
The owl man
He is a free man, who likes to be with friends, enjoy the night, addictions, women and the youth spree. He is a womanizer and likes to live life intensely, without paying attention to what others say. It is in maturity that he will find himself with his spiritual side, his balance and his true happiness.
Peacock
In the emotional sector, your year will be very positive. The Peacock will live great emotions and will be able to find a great love, responsible for bringing a joy that he didn't feel in years. Those who are already in a relationship, bet on trips together to improve the serenity between the couple.
In the professional aspect, the Horoscope Maya 2020 does not seem to be at your side. If you already have a job, take care of it, as the chances of getting a new job are remote. Be content with the income you currently have and do not spend beyond the account. This year, you will need to make a lot of effort to achieve small achievements. Beware of excesses and do not rely too much on people you have just met.
The peacock woman
She takes good care of her image and does not like someone to moderate or give opinions on her life, she does not like criticism because she wants to have everything in her own way. She is not an easy woman, but her heart is all about love. She gives herself completely to the people she likes.
The peacock man
A natural, charismatic leader who fights for his personal and professional success. He has a sharp intelligence and a certain excess of self-confidence. He loves adventures and gets bored easily.
Lizard
2020 will be a year of waiting for the Lizard. It will still be necessary to wait until next year to find more emotional serenity. If you are single, you will probably see the love in everyone you meet, but take it easy, as sentimental mirages can cause problems.
Work and financial life, in turn, will be more prosperous. The atmosphere at the company gets better and your colleagues seem to understand your needs. If you have been saving in the past, this year you can spend more and, above all, earn more (especially if you are a freelancer). Just remember to carefully read contracts and documents before signing them.
The lizard woman
She is an excellent friend and advisor. Very dedicated to the family, friendships and also the home. She is methodical and has a habit of cleaning, she knows how to manage the chores and the household bills. She is an excellent mother, teaching her children how to be independent, practical and responsible. They are very sincere and frank people, who highly value the truth. Usually, they are loyal to a relationship.
The lizard man
They are extremely methodical, especially when it comes to work, they like everything in order and on time. But when they get home they like to relax and not worry, which creates the impression that they are lazy and relaxed (this usually causes some friction with the division of household chores). They are usually loyal to a relationship.
---
You may also like:

98.1% (1312)
---