The relationship between millennials and spirituality
---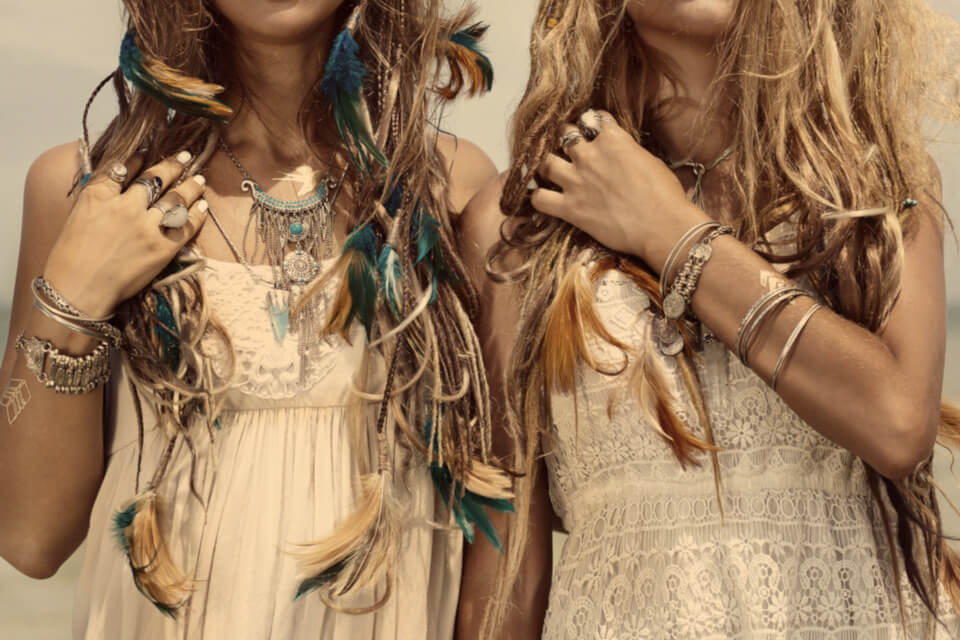 For centuries religion has been based on a system of beliefs and practices that sought to teach individuals how to develop a relationship with God. Such an approach provided organized religion with the power not only to guide the spirituality of many people, but virtually every aspect of their lives. The system seemed to be thriving, but apparently failed to predict the rise of the Millennials, a generation that would shake the foundations of religion and initiate a spiritual revolution that currently raises questions about how religion will continue to shape society, or whether organized religion is really relevant or necessary in the social context. So what is exactly the relationship between millennials and spirituality?
Receive all our tips by email!
Love Astrology? Subscribe Now and Receive Exclusive Content!
Millennials and spirituality: technology, the native language of the Millennials
---
Perhaps the main point that differentiates such a generation from its predecessors is that this generation was born and raised in a time of dramatic technological revolution.
Easy access to receive and share information has been a crucial factor in determining the development of the Millennial mindset, and in most cases such a technological background, it has also exposed conflicts between the religious approach to political and social problems and has shaped the perception that spirituality does not require walls and guidelines to exercise.
If religion has for some time relied on the ability to hide or destroy the dark events in its history, technology, on the other hand, has created ways to eternalize such information, providing Millennials with the tools necessary to find, analyze, and form an opinion on the teachings and beliefs of various religions throughout history.
Since technology is the foundation of human development and the essence of the Millennial mentality, it is clear that it will continue to shape the critical approach to religious thinking of future generations, but it is uncertain whether organized religions will succeed in following such changes.

98.1% (1312)
Millennials and spirituality: point of view
One of the major problems facing organized religion in this process is the difficulty of dealing with a generation that is more liberal in its views of political and social affairs. The challenge lies in the fact that Millennials often have liberal perspectives for moral debates in which religious institutions has established positions such as divorce, homosexuality, abortion, the role of women in the religious context, etc.
A generation that is more susceptible to carrying liberalist views will consequently be more susceptible to becoming critical of political positions taken by religious institutions.
For people outside the religious context, this contributes to an atheistic and agnostic mindset; for religious, this leads to resistance to conservative guidelines, which creates opposition within the church. Millennials tend to disagree and oppose to conservative religious measures on controversial issues, creating intellectual hostility in their churches, abandoning religion, and often both.
Such a liberal approach strengthens in Millennials' generation the belief that spirituality can exist without religiosity, which forces religion to adapt to the wave, rather than expecting the generation to fully accept its terms.
In other words, religion needs to change, not to properly adapt to Millennial beliefs to maintain their frequencies, but to eliminate long-perpetuated traditional moral and political misunderstandings, including the values that such a generation breathes, which are essential to the current world.
Millennials tend to see religion as a mechanism for the social good; Such a mechanism is considered useless if it is not employed to contribute to a specific change in the world.
For a Millennial, it makes no sense to attend a church that does not act on the values they believe to be true. Organized religion must in this case seek to understand the needs of this generation by genuinely striving to build an environment open to debate and adaptation.
A new era begins
Few things in human history are more important to social evolution than change. Without change and a genuine quest to understand the spiritual need of each generation, religion tends to lose its meaning and purpose. Without purpose, churches are no longer places of spiritual growth and connection with God, but merely buildings of men, and their teachings no more than make-up philosophical concepts of spirituality.
A new religious approach tailored to Millennials must include an understanding of modern values and issues that are not mentioned in the scriptures. Because it is the language spoken by Millennials, technology should not be opposed but embraced in the religious effort to bring meaning to life and a relationship with God.
As a mechanism of social change, religion should not hesitate to promote its values; rather, it should improve understanding of such values in different scenarios, mindsets and circumstances. While it is true that spirituality does not require religiosity to be practiced, it is also true that organized religion has long been a powerful tool in the constant attempt to unite individuals in the same causes. The world we live in needs more of this.
A fresh perspective on the Millennial generation may show that religion can not only survive the threat of intellectual opposition, but with time and effort find in the Millennials its most powerful allies.
---
You may also like:

98.1% (1312)
---