Moon Phases in September 2023
---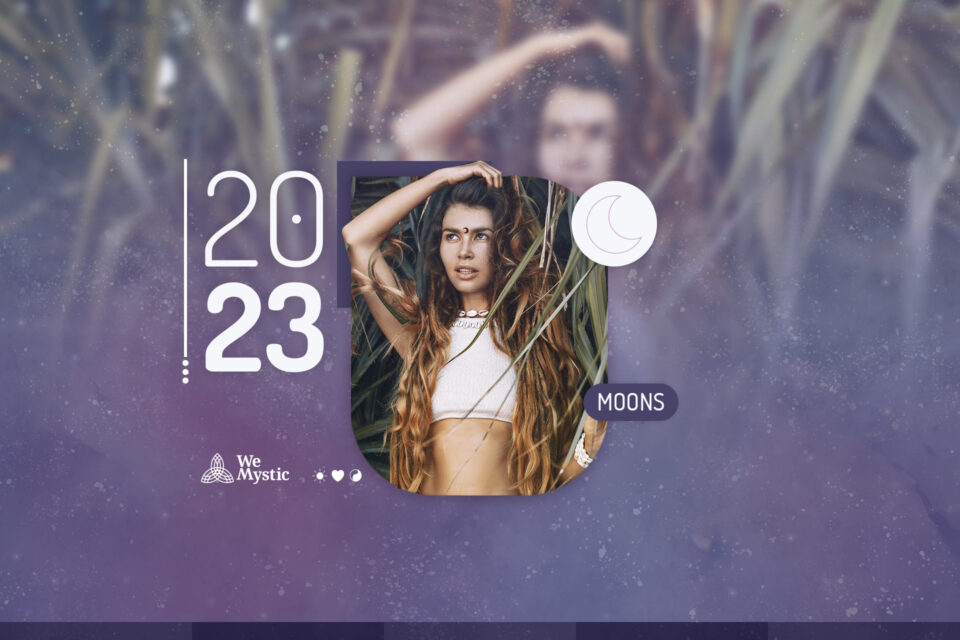 Washington TimeZone | USA (GMT -4)
Starting with a certain boost in ideas and dreams by the Crescent Moon, the Moon Phases in September 2023 promise to bring freshness, newness, accompanied by a dose of intuition. You will need commitment, and having your priorities straight at the beginning of the month will be key to success.
Below, we bring you the complete September 2023 lunar calendar so that you know what to expect in the coming weeks. Then, the Moons will reveal tips and predictions for each cycle of the month. Check it out!
Receive all our tips by email!
Love Astrology? Subscribe Now and Receive Exclusive Content!
Moon Phases: September 2023
---
Waning Moon in Gemini
After the mess caused by the Full Moon, the next phase comes along to dust things down. The changes brought about are now anchored to become lasting, and with this you will have more time to evaluate the latest events, tie up loose ends, and get rid of what no longer makes sense.
Maybe in the previous phase you tried to get closer to someone again, but eventually realized that this relationship has nothing more to add. The Waning Moon appears as an opportunity to close superficial or toxic ties, so take the opportunity to correct what is hurting you. The presence of the sign of Gemini can help you in this communication in a thoughtful and intelligent way.
September Moon Phases: New Moon in Virgo
On the 14th we enter a period of stability, allowing you to structure yourself and set new priorities for your life. Everything related to ideas, especially those that have been stagnating, can begin to take shape here. The planetary configuration at this time of the month boosts careers and ventures, so take the opportunity to plan in this area of life.
Reflect on what you want for the rest of the month by setting clear goals and directing your focus and effort. Unusual experiences can arise in your life, as well as unexpected people. Be receptive to arrivals that can add greatly to your plans for the future.
Moon Phases in September: Waxing Crescent Moon in Sagittarius
September will bring with it sunny days in all respects, and anything related to the strongest bonds of friendship can turn into great achievements. There is a great opportunity for change ahead, and you will be with your feet more firmly on the ground to rationally evaluate each one.
Take the opportunity to meditate, reflect and visualize your aspirations during this crescent moon phase. This will inspire you to act with even more courage and passion and achieve all those intentions already cultivated during the New Moon. Being in Sagittarius, the lunar period will also be very favorable for travel.
The Spring Equinox, which also occurs on the 22nd at 09:44 will be a favorable time for rituals and mentalizations that push you out of your comfort zone. Drainage baths? Smokings? Herbal cleansings? All of this is valid!
Full Moon in Aries
Emotion, intuition, and great sensitivity come to the fore with the Full Moon in Aries on the 29th. There is a lot of planetary energy directed toward your dreams and career plans. Perhaps you are rehearsing changing jobs or becoming your own boss, and your expectations for the future are as bright as possible.
But even in the face of these settings, some care must be taken not to let yourself be overshadowed by that gleam in the eye. Even though the emotions may stand out, the energy of the Full Moon allows us to see opportunities and situations that until then seemed hidden.
It is time to express your emotions more sincerely, eye to eye, and clarify some issues. Enjoy this vibe of passion and intensity in your life. Get your hands dirty!
Moon Phases in September 2023: the energy of the stars
September will be marked by emotions, priorities, and messages that, even if not easy, will be constructive. Believe in your potential! There will be moments of stability, when you need to take more responsibility for what you need in your life.
Advice from the stars: keep serenity and don't expect that only what is easy will happen in your life – be prepared for obstacles and challenges. Believe in yourself, because any stumble, one way or another, will turn into victory.
This month you will need more planning than in previous months. Be strong! Foresight, caution, and planning will be essential for the confrontation to come. Even though your path may have started out arduous, remember that it is the right one. Don't let yourself be overcome by negative emotions.
---

98.1% (1312)
---