Numerology for August 2019: what to expect from the 8th month of the year
---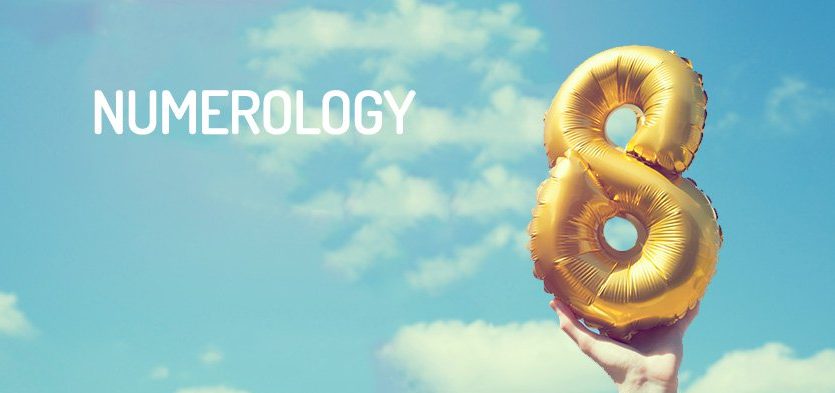 Life is made of cycles and the Universe is made of energy that changes from time to time. Every year in your birthday, a new numerological year begins. However, the vibration of the annual number changes with the entry of each month. Check now what the numerology for August has to say.
Numerology for August: how to calculate
---
To calculate your personal number for August 2019, you will have to do this simple math. Add the day and month of your birth with the number 8 plus 2019.
Example: If you were born on May 12, you should add: 5 + 1 + 2 + 8 + 2 + 0 + 1 + 9 = 28. Then you should reduce the number until you reach a single algorithm. 28 = 2 + 8 = 10. 10 = 1 + 0 = 1.
In this case, the number 1 is your number for August 2019. Now, calculate using your personal data and get to know more about your personal numerology for August.
Number 1
If you have something pending to solve, this period is favorable. It will be easier to let the past go. Although there is a possibility to meet someone from your past, take advantage of the encounter to finish what needs to be finished. With the same thinking mode, organize your drawers and get rid of what does not serve you anymore. Expand your horizons and get the courage to do what you have been desiring. This is the meaning of the number 1.
Number 2
About the number 2, think about the future and the projects you want to initiate, especially those ones you need help from other people. It is likely to meet new people who can lead to good partnerships. This is a month to get out of your shell and spend time with people but do not be naive and work on your independence.
Number 3
Number 3 is a good number in the numerology for August 2019. You are going to feel free like you could do anything you want and there are some new possibilities showing up. Your friends will support you and you might meet someone special, go on a trip or change jobs. The world is yours!
Number 4
The year has been tough for you, hasn't it? You can relax because this month promises some relief. Number 4 brings some dynamism that will provide movement and new ideas. Take advantage of new encounters. Do not deny invitations for events and parties. The luck is with you.
Number 5
If the year was running slow for who has number 4 this month, number 5 is completely the opposite. Many unexpected events happened to you and now it is time to step on the brakes. Organize your time in order to take a look at where you are putting your energy. Think about your attitude and put limits in some situations with other people.
Number 6
This month will not be so sweet for you. Number 6 in August will harm the harmony that you have been looking for. There might be some setbacks and your goals will seem harder to achieve. Do not get crazy about it and wait for the next month to make important decisions. Rest and devote time to your creativity.
Number 7
If you spent most of the year working on self-knowledge and figuring out how to improve as a person, this month you will direct your attention to others. The time is perfect to go back to your origins and feel attached to your roots and family. It will be invigorating to feel that you are loved by dear friends and family. Spend some quality time with them. This is the meaning of the number 7 on August.
Number 8
While number 7 asks you to look at others, number 8 is directing your look to yourself. Your intuition will be on point and will be your best friend this month, trust it. Expect for different situations that do not make part of your routine. It might be an encounter with someone special or the solution to a problem.
Number 9
The number 9 in August means you are going to have will and courage this month. There is an awareness that you can not accept what other people impose to you anymore. No one will be able to stop this confident attitude of your in August. This is a month of wins, especially in business. Do not think twice in schedule meetings with people who can help you with your projects.
---
You may also like:
---