August 2023 is ruled by the number 6: it's time to learn to say no and set boundaries!
---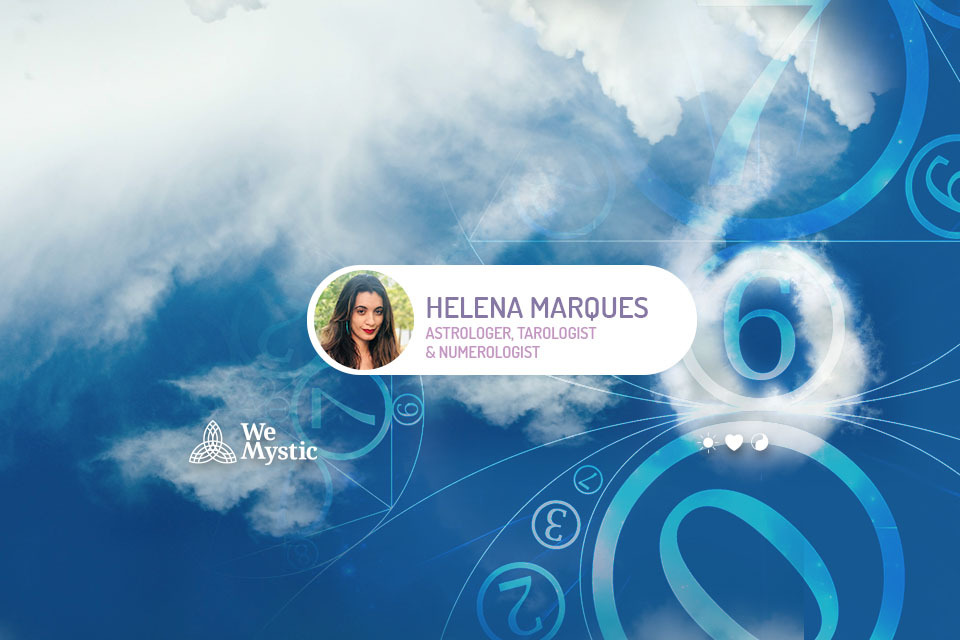 The month of August 2023 is ruled by the number 6 in numerology, since 8+2+0+2+3 = 15 = 1+5 = 6. The number 6 brings an energy of harmony, responsibility and care for others. It is considered the number of family, home, love, compassion and community. During this month, astrologer, numerologist and tarotist Helena Marques from Dom de Fluir, highlights that people can feel a strong connection with their loved ones and be inspired to seek balance in their lives by welcoming others, but also, imposing limits and learning to say no. Check out the tips from Numerology August 2023!
Receive all our tips by email!
Love Astrology? Subscribe Now and Receive Exclusive Content!
Numerology August 2023 is the opportunity to seek harmony between different polarities
In a month ruled by the number 6, we are invited to explore the importance of harmony between different polarities in our lives. It reminds us of the need to find a middle ground between opposing forces, seeking a more integrative approach in all areas of our lives.
Harmony between different polarities is essential for our emotional, mental and spiritual well-being. When we are in balance, we feel more centered and able to deal with life's challenges more effectively.
In our relationships, striving for harmony can lead us to value and understand opposing perspectives. By cultivating empathy and respect for others' opinions, we create spaces for dialogue and mutual understanding.
In the professional sphere, harmony between different polarities encourages us to embrace diversity of ideas and perspectives. Collaboration between individuals with distinct skills and knowledge can lead to innovative and creative solutions.
On a personal level, the search for harmony can help us balance our emotional and practical needs. It is an invitation to integrate personal and professional life, allowing us to take care of ourselves, while attending to our obligations and responsibilities.
In addition, harmony between different polarities reminds us of the importance of honoring both the light and shadow within ourselves. Accepting and embracing all our facets makes us more authentic and complete.
This month, let us harness the energy of the number 6 to seek harmony in our lives. It is a time to connect with others and ourselves by practicing compassion and tolerance. By embracing the polarities present in our lives, we will find a sense of wholeness and completeness, allowing us to live in a more authentic and fulfilling way.
The month of August is the opportunity to learn to say no and set boundaries!
Seeking harmony between different polarities is also learning to set boundaries between what is yours and what is the other's! Therefore, during this month, we are invited to reflect on the importance of saying no, setting boundaries and avoiding sacrificing excessively for others. The number 6 is often associated with harmony, compassion and caring for others, however, it is essential to remember that caring for ourselves is equally important.
Learning to say no is a challenge for many people, especially when it comes to family, friends and colleagues. However, it is crucial to recognize that saying no is not selfish, but rather, a way to take care of our emotional and physical health. Setting clear boundaries allows us to protect our energy and avoid overburdening ourselves with excessive obligations.
Number 6 teaches us that by putting ourselves first, we are in a better position to care for others in a more authentic and effective way. This does not mean ignoring the needs of others, but rather balancing our responsibilities with our personal well-being.
Excessive sacrifice for others can lead to emotional and physical exhaustion, damaging our health and our relationships. Therefore, it is critical to learn how to set healthy boundaries and identify when we need to say no.
By saying no, we are exercising our right to choose and protecting our energy. This allows us to focus our attention on activities and relationships that are genuinely meaningful to us.
Also, by setting boundaries, we are encouraging others to respect our needs and limitations. This strengthens our self-esteem and contributes to more balanced and respectful relationships.
August presents us with an opportune time to evaluate our behavior patterns and identify areas where we can improve by learning to say no assertively and set healthy boundaries. By balancing caring for others with self-care, we can experience greater harmony in our lives and relationships.
The month ruled by the number 6 invites us to embrace the balance between caring for others and caring for ourselves. Learning to say no and setting healthy boundaries are important skills to cultivate during this period, as they allow us to live with more authenticity and fullness.
6 tips to enjoy August 2023, the month ruled by the number 6 in numerology
Numerology August – Practice self-care
During the month of August, it is important to remember to take care of yourself and not forget your own needs.
Communicate openly
Seek to communicate openly with your loved ones, expressing your feelings and opinions clearly and respectfully.
Set healthy boundaries
Don't be afraid to set healthy boundaries with others to avoid overload and respect your own needs.
Balance responsibilities
Find a balance between your personal and professional responsibilities to avoid burnout and overwork.
Resolve conflicts constructively
Don't run away from conflicts, but seek to resolve them constructively and peacefully to strengthen your relationships.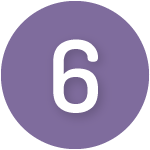 Numerology August – Practice gratitude
Give thanks for the good things in your life and the meaningful relationships you have, to cultivate gratitude in your heart.
In the month of August, ruled by the number 6, people can experience a greater connection with family and loved ones, seeking harmony and balance in their lives. It is an opportunity to practice caring for others and focus on personal growth through the meaningful relationships we possess.
See more:
---