Numerology October 2021: A month of creativity, giving, and good relationships
---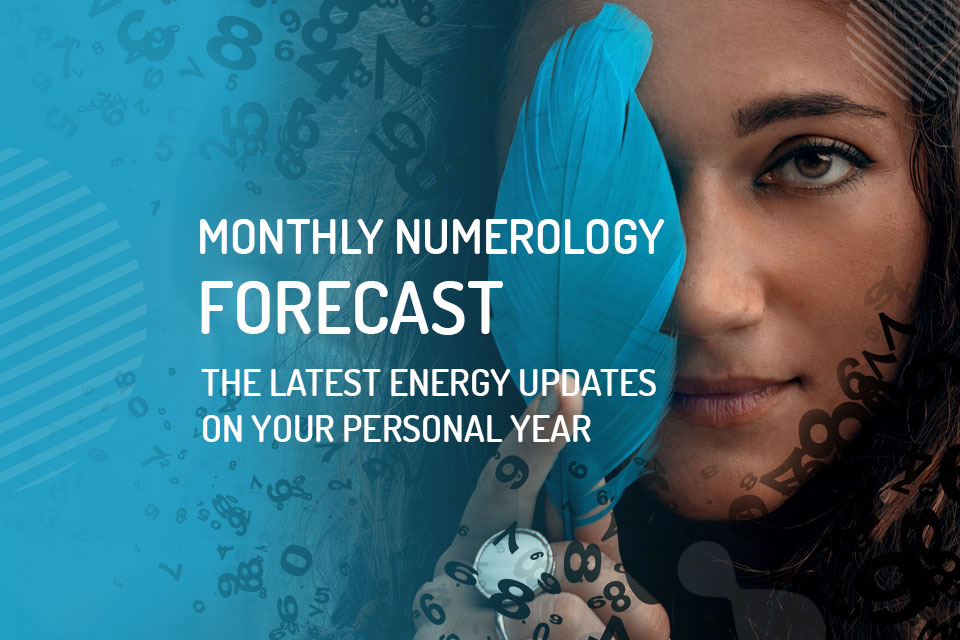 According to numerology, October will be a month full of charm, elegance, good health, sense of community, and an infinity of situations in which you will find yourself facing synchronicities – that is, the incurrence of events that coincide in a significant way for those who are experiencing them.
And if September was the energetic apex of the year, this new month will continue to bring good news and differentiated aspects that you can work on in your personality, attitudes, plans, and relationships. Some of them may be hidden in the midst of moments of pure creativity, strong connections with people and purposes, and universal vibrations that can take your feet off the ground – and put you exactly where you need to be.
October will be a month when you need to seek balance, just like the sign of the scale that rules this season. Find your center, and this promises to be one of the most magical and amazing months of the year.
Exercise gratitude in the right measure, meditate, reflect, and understand that everything you need to extract goodness, prosperity, and achievements, is there within!
October, a month of universal energy 6
This will be a period that, coinciding with the season of the sign of Libra, will have many characteristics similar to this energy. After all, we will have the opportunity to appreciate the beautiful things in life, to learn from our experiences, to make important connections with diplomacy, and, of course, to focus body, mind, and heart on love, on what is right and just.
According to numerology, October is a universal month 6 (1 + 0 + 2 + 0 + 2 + 1 = 6). In addition, we will praise this numeral, which, still according to this aspect, is considered perfect; as in the following example:
1 + 2 + 3 = 6
1 x 2 x 3 = 6
So we can already see that, with this initial aspect, good energies are present, reflecting all the blessings that September has provided us with. Now is the time to embrace the changes and trust the wisdom of the Universe.
If your life is still a bit chaotic due to the changes that the past few months have brought, now is the time to feel the effects in a more peaceful and harmonious way. October will bring days of balance, stability, and more insight regarding the next steps to be taken.
Enjoy! Enjoy the good vibes and take stock of all the amazing (and maybe not so amazing) things that are happening in your life. After all, we are entering a period of welcome. 
Don't keep your achievements and ideas to yourself. It's time to share each one with your friends, family, community, and people you trust and care about.

98.1% (1312)
Job opportunities and various activities may arise
As this is a very sunny period that relies on the energy of neighborly, kind and caring people, it is very likely that October will come with opportunities for you to perform some side work or service – which could be anything from paid freelancing to volunteering.
Perhaps some group, community, or company is in need of exactly someone with your experiences. Or a colleague will think of you to help them in a job or situation.
Within the family, this need for support can also arise through children and close relatives; who may be in need of emotional support. And you will have that availability, heart, and the right words to be there when that moment comes.
Whatever it is, the important thing is that you give of yourself willingly. Don't do anything because you have to; or because you want something in return. Don't think that helping someone will get in the way of your day, or delay the responsibilities you already have.
So for the next four weeks, be open to change. If you can, delegate some tasks to other people (and you will probably find that the next person is also willing to help you). Calm down and accept that you don't have to face the world alone – much less carry it on your shoulders.
But since everything has a not-so-positive side…
All good so far, right? However, try not to fall into the trap of literally putting everyone else first this month, and forgetting about yourself.
If you're not careful, the number 6 can make you a martyr very easily. So it's important to set limits. Don't let people abuse your good will. You will be able to identify when someone is "slacking off" to your side.
When you have a universal 6 month, this usually means that it will be easier to find creative ways out of situations. So if you can, combine this ease of the Universe with your professional, love, and home life. Tidying, cleaning, organizing, writing, communicating, all can be made easier with a good dose of creativity and practicality – and if you can ask someone to help you, even better!
In love, the 6 is an amazing representative! So take the opportunity to devote yourself to your partner. It's a good month to ask more often if he or she needs something; make a special meal; buy a treat; or simply cuddle while you watch a movie together.
Take a moment to think about it. What can you do today to strengthen the bonds in your relationship? What haven't you done yet to solidify unforgettable memories between the two of you?
Look at it optimistically, but know that these achievements won't come about without a little effort – but the energy of the number 6 will give you just the push your life has been asking for for months!
See more:

98.1% (1312)
---