October Numerology and the Powerful Number 8: Unveiling the Keys to Prosperity
---
October is the month ruled by the number 8 in numerology since 1+0+2+0+2+3 = 8. The number 8 is widely known as "the number of power" due to its influence and impact on various areas of our lives. In this month, the energy of 8 is at our disposal to guide us towards opportunities for success and prosperity. That's why astrologer, numerologist, and tarot reader Helena Marques from "Dom de Fluir" emphasizes that people may feel a greater willingness and energy to pursue what they desire, even in the face of obstacles. Check out the Numerology tips for October 2023!
Receive all our tips by email!
Love Astrology? Subscribe Now and Receive Exclusive Content!
The Power of October – Be the Author of Your Success
This is a special time that allows us to take on the role of authors of our own success. Under the influence of the number 8, we are encouraged to take the reins of our lives and direct them where we want to go. The energy of this month pushes us towards self-determination, leadership capability, and the achievement of ambitious goals. It is an invitation to act with determination and vision, actively shaping our destiny. Meditation alone won't cut it!
This month is an invitation to embrace financial opportunities, build strong relationships, and strengthen self-confidence. With the number 8 by your side, prosperity is ore than just a possibility; it is a reality you can manifest in your life through organization and practical actions.
Dealing with Money in a Month Ruled by the Number 8: 8 Tips for Financial Prosperity
One of the greatest potentials of this moment is the opportunity to take steps to get your financial life in order and align your goals with prosperity. Here are 8 valuable tips to help you make the most of this energy and ensure a more secure financial path:
Solid Budget
Start by establishing a solid budget. Assess your expenses and income, setting realistic financial goals. This will give you a clear view of your financial situation and help you avoid unnecessary spending. Creating a table where you can track your inflows and outflows is advisable for this moment.
Numerology for October 2023 – Smart Investments
Consider investing your money wisely. Consult a financial advisor if necessary and research investment opportunities that align with your long-term objectives.
Disciplined Saving
Cultivate the habit of saving regularly. Create a specific savings account for emergencies and future plans. Discipline in saving is crucial for achieving financial stability.
Reduce Debts
If you have debts, this is an excellent time to work on paying them off. Prioritize paying off debts with lower interest rates and develop a plan to gradually get rid of them.
Set Clear Financial Goals
Define specific and measurable financial goals for October and beyond. This will keep your focus and motivation to achieve important financial milestones.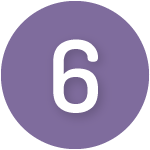 Numerology for October 2023 – Learn About Finances
Dedicate time to improve your financial knowledge. Books, online courses, and financial resources can help you make more informed decisions about investments, economics, and financial planning.
Evaluate Unnecessary Expenses
Analyze your expenses and identify areas where you can save. Sometimes, small changes in daily spending can result in significant long-term savings.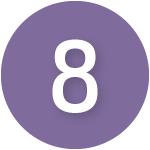 Numerology for October 2023 – Consult a Professional
If you feel overwhelmed or unsure about your finances, consider consulting a financial professional. They can provide personalized guidance to meet your specific needs. There are currently several social media channels addressing various financial topics. Using YouTube can be a valuable resource to enhance your understanding!
You can already see that in the month of October, ruled by the number 8 in numerology, offers a unique opportunity to improve your financial situation and seek prosperity, right? By following these tips, you'll be on the right path to strengthen your financial foundation and make the most of the energy of the number 8 in your practical life! Happy October!
See more:
---