Reducing the stress with a head massage: how to do it and benefits
---
Stress is that one thing that beyond feeling it in our bodies, it extends as far as affecting us on an emotional level. And it is something everyone experiences from time to time, especially after a tasking activity. Thankfully, there are many ways to tackle stress, and every other thing that comes with it. Reducing the stress with an head massage is an example of a highly effective way to do it.
In this article, you will learn how head massages help to relieve your stress. Also, you'll learn how to administer a proper head massage like a pro. Further down is bonus content that contains other benefits of a head massage.
Receive all our tips by email!
Love Astrology? Subscribe Now and Receive Exclusive Content!
Reducing the stress with a head massage: how to do it
---
A head massage is very similar to the regular body massage in the way it relieves stress. Massages act directly on muscles where the brunt of the stress is felt. A proper head massage would work on the muscles on your neck, shoulders, and head. A regular head massage may even help to keep depression, acute and chronic headaches at bay.
Sleeping problems due to stress can also be tackled with a head massage. And apart from helping to relax the muscles, a head massage also encourages blood flow to the parts of the head that rarely get a lot of blood. An example of such a part is the scalp.
It's time to learn how to give a proper head massage. This is where it gets interesting. Or how else would you know if a head massage relieves stress if you didn't try it.
Whether you are the one giving the massage or someone is giving it to you, here are some tips on getting the best out of a head massage for stress-relief:
1. Get in the mood
To get yourself in the proper mood for a stress-relieving head massage, you should set the environment for it. Try to stave off all distractions till after the massage. The massage environment has to be serene and tranquil. You could play relaxing music in the background, but reduce it to a low volume.
The recipient of the massage has to be relaxed as well. Get them into a comfortable sitting or lying position and keep the room temperature comfortable enough. Since they might be without most of their clothes, you don't want the freezing all over the rest of their body while you keep the head warm with your massage.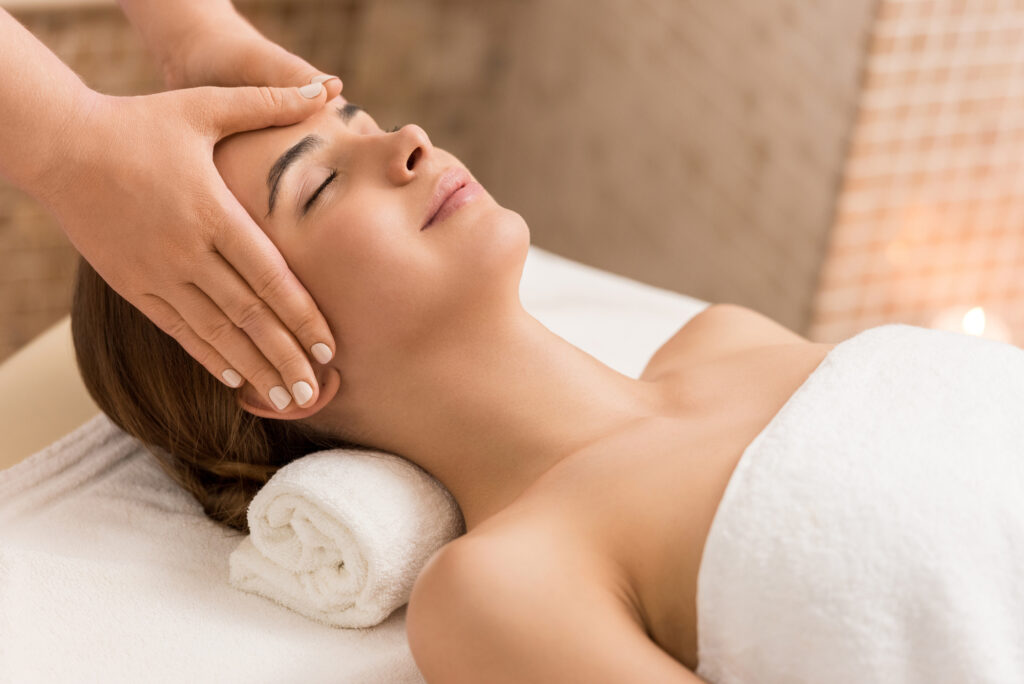 2. Relax the hair
Head massages also work for hair growth (you'll learn more on that down below). So try to get the hair relaxed before you start the massage. If there is any jewelry or removables on the hair, take them off. Run a brush through the hair to make it easy to run your fingers through. And if you find that the hair is still too rough, try using some warm oil on the hair before trying to brush it again.
3. Start from the shoulders
Now let's get massaging. It is always best that you start your head massage from the shoulders to set the pace. Don't start immediately on the head just because it is called a head massage. It is as much a shoulder massage and a neck massage as it is a head massage. Only that most of the attention is on the head.
Begin from the base of the neck and steadily make your way across the length of both shoulders. Then slowly make your way back to the base of the neck. Keep this up for a while.
4. Pay attention to the neck
Your neck does a lot of work. Your head (and all your imaginations and thoughts) sit on your neck. So, it would be unfair to neglect the neck in a head massage.
Make light movements along the spine and back and forth the base of the neck to the base of the skull. Use your thumbs and fingers. As you move up the neck, apply more pressure, and reduce the pressure as you return to the base of your neck. Also, don't forget to spend some more time on the base of the neck. This is where most of the weight of the head is felt.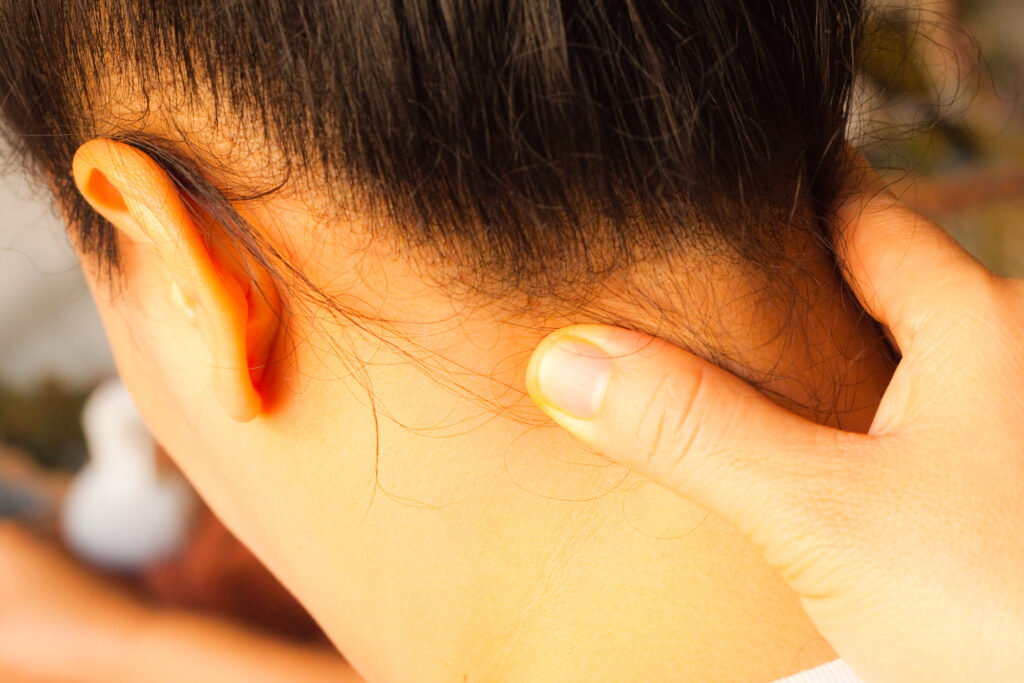 5. Don't ignore your primary aim: the head
There are two primary ways of massaging the head. You could either mimic mild kneading movements with your palms, or you could rub your fingers in as if you were shampooing the hair. You could use any of these two ways or alternate between them during the massage.
Start your movements from the back of the head and make your way up to the temple. Traverse the strategic parts of the head from the crown to the forehead before ending on the temples.
6. The face also deserves a massage
The face is another part of the head that deserves some attention because it has muscles that can be stressed. Apply gentle pressure to the cheeks with your fingers. Move your fingers in rhythmic motions to the eyebrows and around the eye sockets. This is particularly great for relieving pain behind the eyes from tension headaches.
7. Keep your hands steady
Massaging involves gentle kneading and rubbing motions. Not too much pressure, and not too little. Too much could lead to more pain, and too little could make the massage ineffective.
Also, try to keep your hands steady and maintain the right pressure so as not to startle the recipient of the massage.
8. Customize your head massage
There are some special touches you could add to your head massage that would make the process a lot more interesting. Yours could be slightly oval or circular movement of your thumbs on the ear lobes. Or it could be slightly tugging at the hair. For others, the action is behind the ears.
However, don't forget to always return to the head. That is, after all, the primary objective.
9. Finish with a subtle bang!
Emphasis on "subtle". You eased into the head massage when you began. You should ease out of it as well. Don't end the massage suddenly, as that could ruin the whole experience.
A nice way to end a head massage is to run your hands through the hair. Don't try to untangle the hair if it is tangled.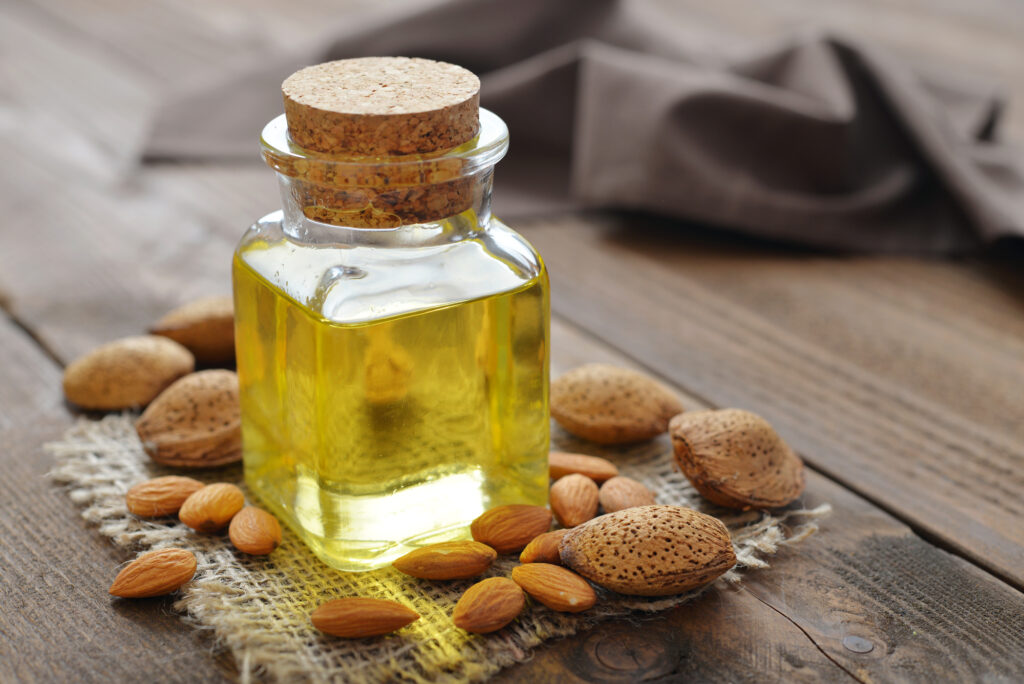 98.1% (1312)
Best oils for a head massage
You can administer a proper head massage without oils. However, essential oils that have a sweet aroma can take the massage to a whole new level.
When it comes to the best oil, the decision is for you to make. Since the oil just sends nice sensations up your nostrils and makes you feel more comfortable, any sweet-scented essential oil could do the trick. However, there are some oils that experts have tried and found to fit head massages better.
Sweet almond and jojoba oils are good choices for head massages, as they would not block your pores. Lavender and peppermint oils are also popular for their sweet aroma.
There is one caveat to using oil for head massages; always dilute their oils before using them for head massages. You can mix the oil with a carrier oil, such as jojoba or coconut oil. This helps to reduce irritation.
There is another thing you have to do before using an essential oil on your body. It is called a patch test. This test checks if you are allergic to an essential oil before you use it on your head. Do a patch test in the following steps.
Wash your forearm with mild soap and dab the skin with a towel until it's dry;
Let some drops of the diluted oil fall on the area and bandage it up for 24 hours;
If after removing the bandage, you observe signs of allergies in the forms of rashes, discomfort, or irritation, that oil is not for you. Otherwise, you may use it for your head massage.
Other benefits of a head massage
In addition to helping to relieve your stress, head massages are beneficial for some other things. Here are other benefits of a head massage:
1. Head massage enhances hair growth
There may be a little too much science behind this, but the basic idea is that hair massages increase blood flow to the scalp, which in turn strengthens the hair follicles to prevent hair loss. And this makes sense when you consider the fact that the scalp is quite far from the heart, and isn't particularly active like your limbs are. So, there is a possibility that it is not getting as much blood supply as it should.
If you are concerned about your hair, you can always pick up various other ways on how to stimulate hair growth.
2. Mitigates the symptoms of tension headaches
Tension headaches usually come in the forms of neck pain and pain behind your eyes. But a proper head massage can handle these symptoms well enough.

98.1% (1312)
---