Sapiosexuality: people who only want to be with intelligent people
---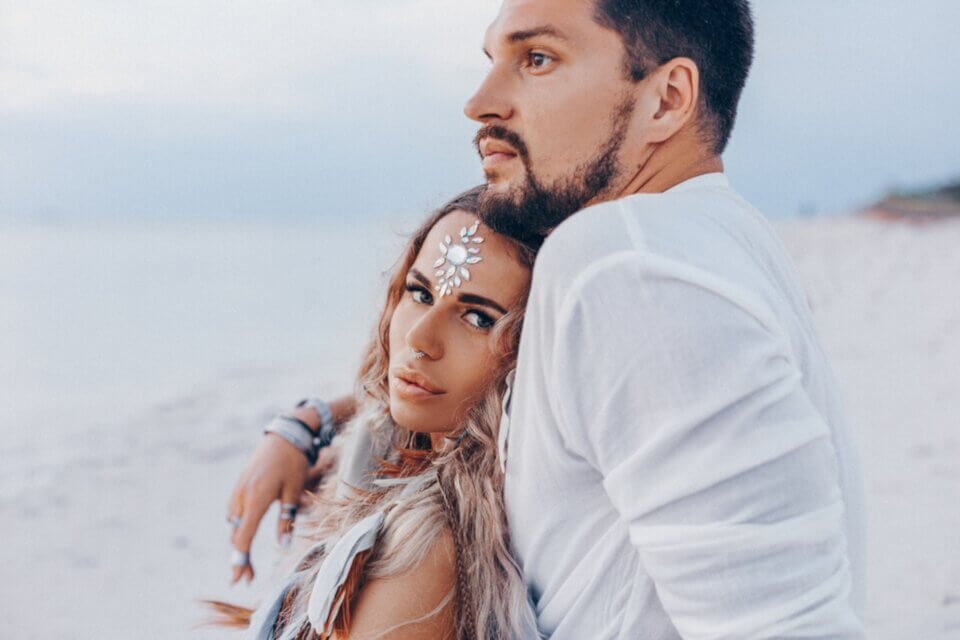 Sapiosexuality is the concept that is used to refer to people who consider intelligence as the main factor of sexual attraction. The origin of this word comes from the word "sapiens", which means wise.
Sapiosexuals are emotionally linked to new stimuli and pay little attention to what they consider repetitive. They are people who have a characteristic that personality psychology defines as openness to experience.
Precisely for this reason, in seduction, they are especially attracted to conversations that open their minds. This activation, which in the beginning is only mental, ends up extending to other levels, such as physical, affective and erotic.
This phenomenon can include any gender, that is, it can happen to women and men. Although they estimate that it is more common in women or more demonstrated by them, since they are not as visual as men and need other stimuli to fall in love.
Receive all our tips by email!
Love Astrology? Subscribe Now and Receive Exclusive Content!
Meaning of sapiosexuality
---
The attraction to the intellect is certainly nothing new. The novelty is the term, a combination of the prefix "sapio", which comes from the Latin sapiens ("sage"), with the suffix "sexual". The result is a word that designates people who, when flirting, prefer the brain to the body.
According to the American newspaper The New York Times, the term sapiosexual dates from 1998 and was coined by Darren Stalder, an engineer from the city of Seattle who decided to coin neologism to describe himself in his profile in an internet community. Today it is already possible to find the term in some online dictionaries, such as the Cambridge Dictionary.
But the term only became popular a few years later, when writer Kayar Silkenvoice created the domain sapiosexual.com.
In November 2014, the OkCupid dating site included the sapiosexual option among possible sexual orientations. About 0.5% of the users of this site define themselves as sapiosexuals.

98.1% (1312)
Sapiosexuality: an identity, not a sexual orientation
Debby Herbenick, a sex educator and professor at the Indiana University School of Public Health, says that sapiosexuality (or sapiophilia) is more about an identity than a sexual orientation.
An identity, moreover, that can be found in people of different sexual orientations. Regardless of whether a person is homo, bi or hetero, for example, they can be sapiosexual.
In early 2017, the American Kristin Tynski, disappointed with conventional dating apps, created Sapio, an app specialized in bringing people together according to intelligence.
For this to work, the person who starts using the service must answer a number of questions. Your answers will make it targeted to specific people.
According to Tynski, the app does not divide people into supposedly more or less intelligent people. It is not the purpose of the service to assess IQs. It only unites people based on tastes, interests, life goals, worldviews, ways of thinking. After all, a sapiosexual tends to consider these aspects the most important when looking for a partner.
The fact is that the term is gradually becoming more and more known, and more people say they are identified with this "orientation".
What does science have to say about sapiosexuality?
It is not new that intelligence is an attraction factor. One thing is a consensus among experts who opine on this new identity: although the name is new, the predisposition to like someone else for intelligence is nothing new.
The intellectual capacity is one of the most desired attributes in future partners. This is independent of sexual orientation.
What would explain this boom of sapiosexuality would be, perhaps, a certain incorporation of aspects of the so-called "nerd culture" by the general public. And this is due to the consumption of cultural products such as films, TV series, novels or comic books.
We are used to thinking that we live in a society in which the image seems to be the most important thing. When it comes to flirting, we tend to think that appearance is the central element. The growing number of Sapiosexuals denies or at least relativizes this assumption.
Many people tend to be attracted by the intellect
The first scientific study on the topic concluded that between 1 and 8% of young people (people between 18 and 35 years old) can be sapiosexuals. This investigation was conducted by researchers Gilles Gignac, Joey Darbyshire and Michelle Ooi, from the School of Psychological Sciences at the University of Western Australia.
They applied a questionnaire to a group of 383 adults with questions about sexuality and intelligence. The idea was to make a psychometric assessment of sapiosexuality. In other words: make use of scientific methods to analyze the sexual behavior of the people involved.
And the result showed that not only can sapiosexuality be measured, but a considerable number of people take the IQ of the future partner very seriously.
But what kind of intelligence are we talking about?
Talking about beauty is complicated, as people tend to disagree about what is beautiful or ugly. Although there are such beauty standards, so widespread on fashion catwalks and in television commercials, there is no doubt that beauty is something very subjective.
Perhaps the same can be said about intelligence. Or better: when it comes to intelligence, perhaps the most correct is to say: it depends.
Does intelligence depend on a university degree or graduate degree? Is an intelligent person one who knows how few people handle numbers? Or is the intelligent one who reads French novels that few people know and know by heart the names of the authors who were part of German Romanticism?
Intelligence and education level do not always go together. There are very intelligent people who never set foot in a university. After all, the university is not the only source of knowledge that exists.
You may also like:

98.1% (1312)
---