Tarot for November 2020: The Pope Card
---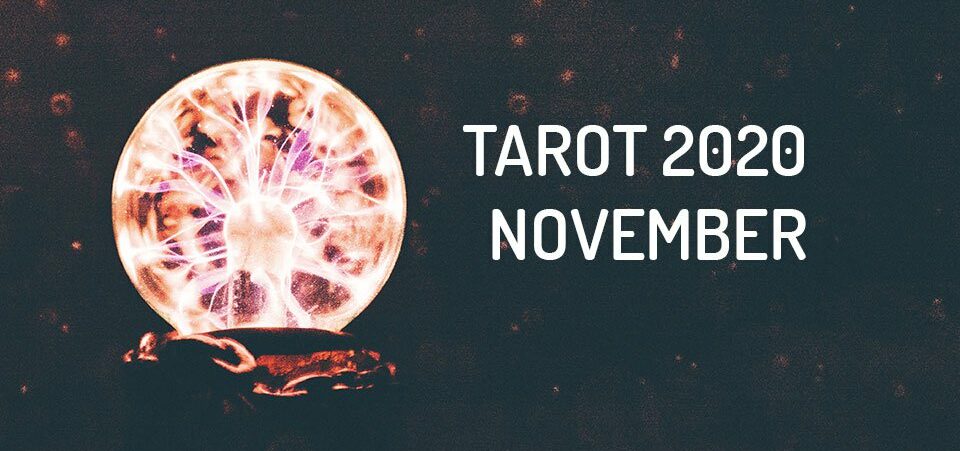 The Pope, card of the Tarot for November 2020, provides a connection of divine power and wisdom with the human world. Originating in the Latin word "pontifex", pontiff means bridge builder, presenting even more clearly this connection with the divine in search of answers in philosophy and spirituality .
Symbol of authority and spiritual and moral power over the world. This Arcane shows a figure who is capable of handling all situations by utilizing his gifts and privileged communication with the other world for this exchange.
Tarot for November 2020: The Pope
---
The Arcane of Tarot for November 2020 is The Pope, a card of spiritual values, tradition and identification with a concrete society. It is a positive card, which may indicate that we are wise and balanced people with great values.
As such, we are allowed to give advice to others, always based on moral criteria and backed by deep intellectual reasoning.
The Pope card
The Pope card's number is 5, symbol of change. He personifies an elderly person with white hair and a white beard. He wears a blue tunic and a red cape.
Two disciples are kneeling opposite him, apparently giving him a great deal of admiration. With his right hand he bless you. His distant gaze seems to face another dimension. Some speak of infinity.
On his head he wears a three-tiered crown and holds a cross in his left. These two symbols of the Pope recall once again his protective role.
On the emotional level, the situation is also very good, albeit in a very traditional sense. No time for unconventional moves or changes.
It is likely that you are often in contact with a teacher / mentor whose knowledge you just need. Jobs will go away if you follow the rules. This is an excellent time to join a group as much as you thought it was repugnant.
If you take the advice of investment bankers, it is pretty good for you, but do not engage in risky investments on your own.
There will be a much greater tendency to look for ways to improve finances with advice from financial experts. This alternative should prevent many risks.
Thus, money movements will be more conservative, following established rules for saving, investing and setting priorities.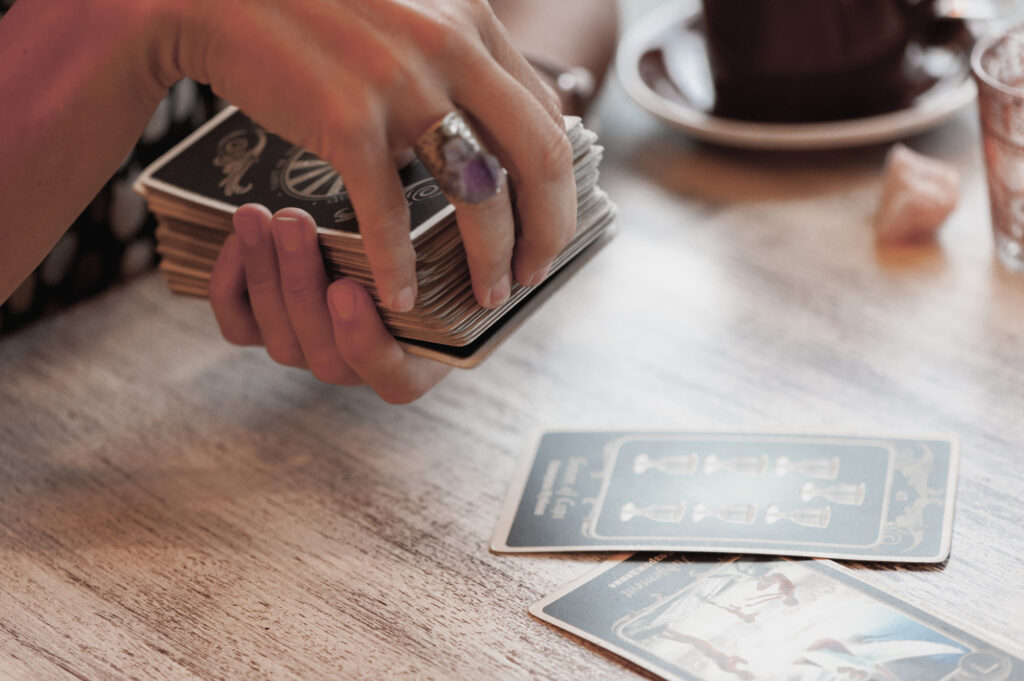 The message of the card The Pope
The Pope is the link between the material world of human beings and the spiritual world where God reigns. It symbolizes a figure who can handle all situations as he makes use of his gifts and privileged communication with the other world.
That is, this is a card that emotionally suggests affection, friendship, and loyalty; while in the material aspect, it evokes balance, unity and good partnerships.
In the mental world, the Pope warns of such things as morality and rigidity of thoughts. In the spiritual realm, faith and spirituality (regardless of their religion) also stand out.
Tarot for November 2019: interpretation of The Hierophant card
---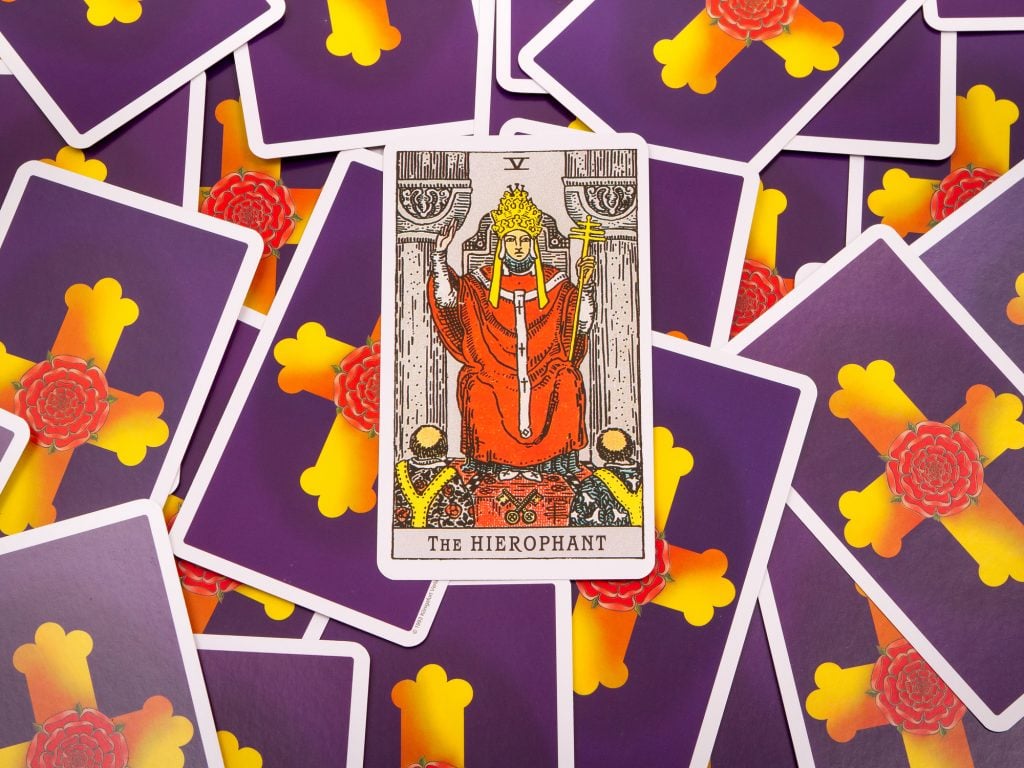 This arcana is the card of spiritual values, of tradition and of identification with a concrete society. It is a positive card, which can indicate that we are wise, balanced people with moral values. Therefore, we will be able to give advice to others, so long as it is based on moral criteria and supported by deep intellectual reasoning.
There are a couple of columns behind the figure of the Hierophant in the card. Unlike The High Priestess, who helps us communicate with hidden and feminine energy, The Hierophant transmits knowledge of a sacred nature, which is why the columns are not covered with the veil of mystery. It is revealing a path for us and The Hierophant represents the bridge between the material and the spiritual world.
This card helps to indicate to us that on a professional level the teacher or boss that we would like to have is very likely to appear. Even if we are the ones to be called to do so, we will be able to due to our good judgment, solid principles and intellectual capacity.
As for love, we will enjoy it in a traditional way, following the moral rules prevailing in our own individual society. Now is not the time to go against traditions. It is about love where one of the people acts as a protector, almost like a paternal or maternal figure. Romances may arise with older people who have great wisdom and intellectual capacity.
Regarding health, if we have a disease we must strictly follow the doctor's instructions regarding treatment if we want to be cured of it once and for all. We should always look for specialists who know the disease we went through well.
The same thing will happen with money, where we will seek the advice of financial specialists by any means possible in order to avoid any risk. How we move our money will therefore be conservative and follow established rules and norms.
---
You may also like:
---