Tarot predictions for each sign in November
---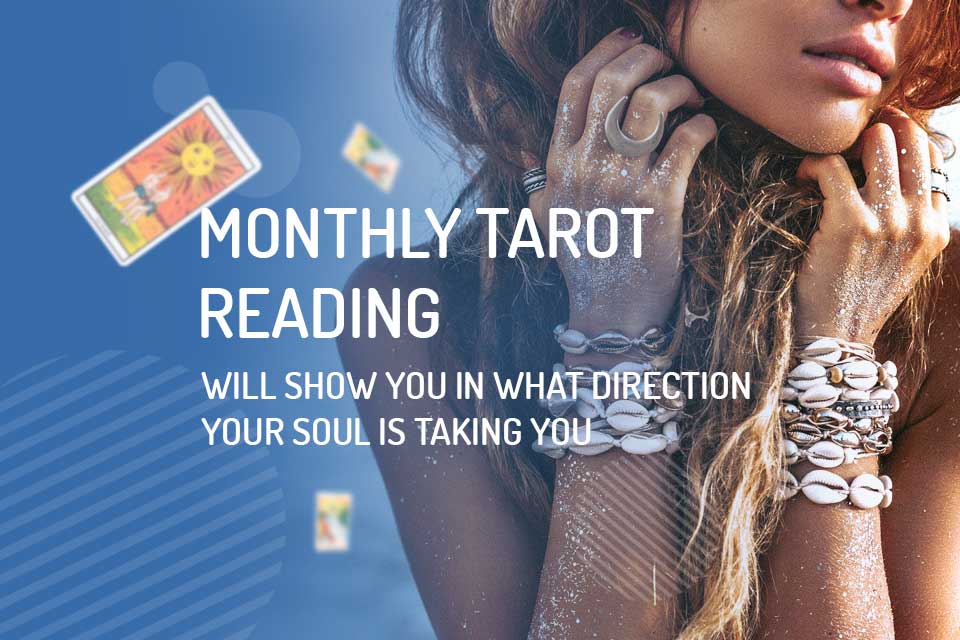 The month of November will be ideal for the whole zodiac to take a little more care of itself, physically as well as psychologically and spiritually.
Thus, giving and receiving affection will do a lot of good and will change all perspectives about life as a couple or as a family, representing a phase full of good airs and changes, in which everyone will find themselves in a constant learning process, ready to walk in clearer directions and to let go of old dreams. In addition, humility and affection will reverse the violence and discord that try to block the improvements that are on the horizon.
Furthermore, positive energies and a lot of drive will be present and lead to a period of unparalleled prosperity in the lives of those who are committed to going further and further. Finally, perseverance will be a good path to follow, so try to mirror yourself in people you love and admire all the time, because there is nothing like having a guide and protector within your reach.
The Tarot in November for each Zodiac Sign
Rebirth for Aries
According to the card, this time of year will be perfect for quite significant and surprising changes in your life, Aries. Get ready to radicalize and turn old pages that are still haunting you and weighing you down in your history, because ending old cycles will also be a trend at this time of your personal and love life. Finally, bad habits and attitudes will be positively affected and will be dismissed from your professional and spiritual routine, materializing an inevitable and necessary phase of renewal that will do you and those around you a lot of good.
This card indicates big changes and a more complicated period to go through, both affectively and professionally, Taurus. However, even if this passage is more tortuous, it tends to teach you a lot, especially about how to go even further through your own willpower and talent. Therefore, do not resist or deny the paths that appear in front of you, trying to be more and more courageous and facing the trials and surprises with strength, because they will make you even lighter, more powerful and more fulfilled in the future.
Surprises for Gemini
The penultimate month of the year, according to the tarot, will bring a very positive and unexpected side that will make your path shine brighter and brighter, Gemini. Thus you will be in a phase of greater adaptation, flexibility, and speed, in which time will be your great ally and will provide you with pleasant novelties. Renewal, prudence, and thoughtfulness will also be the watchwords in how you handle this time, whether in your personal, educational, love, or professional life. In addition, there will be a very strong tendency to solve problems, pay off debts, and resolve pending situations that have been dragging on for some time.
Intuition for Cancer
This card reveals the importance of connecting with your inner energy and innermost feelings, Cancerian. Precisely because November will be a month of more sensitivity and emotionality for you, as well as a greater connection with who you are and what you would like to accomplish in the future. So focus on self-knowledge and spiritual life, as this will be a good path to follow regardless of anything. Your heart will be your great advisor during this phase, and deserves as much attention as your rationality. Remember, the mission of this time is: live one day at a time and do what motivates you and makes you happy to the maximum.
Communication for Leo
This phase will be marked by some truths: in order for things to go the way you want them to, you will need to invest in contact and the gift of speech and convincing, Leonine. In order to do this, use all of your wit and be cunning, walking the paths you dream of as if they were the last thing you have to accomplish. Furthermore, the tarot indicates a greater ease in meeting new people, attracting flirtations, making new friends, and finding necessary allies in all areas of your life, but especially professionally. Finally, exercise patience and temperance, being fair and showing loyalty to those who surround you and help you.
Organization for Virgo
As indicated in the letter, November tends to be a very productive and revolutionary time for you, Virginian. This is because nothing will go unnoticed, and you will tend to get down to organizing and working hard on past projects and ideas that have been shelved. Also, prioritize your well-being and don't let anything bother you or discourage your willpower, even more when it comes to your love life or spiritual life, which need a lot of attention until the end of this cycle.
Happiness for Libra
Prosperity will be at your side during the whole month of November, Librian, be it in the educational, professional, or financial area. With this, many love and professional opportunities will knock at your door and bring you not only achievements but also protection, success, and recognition. For the rest, your dedication and commitment will remain intact and will now bring fruits worthy of all your intelligence and talent. Finally, seek positivity and inner balance by being grateful for whatever comes your way.
This near-final period of another cycle, according to the chart, indicates a very transformative and happy turnaround in your life, Scorpio. This is because things tend to improve concretely and peacefully for you and those around you who have always been through all the battles and obstacles on your side. In addition, knowledge, intuition, and concentration will play a leading role in the month of November, which will be full of achievements and learning in family and professional life. Finally, listen to your inner voice, reconnect with yourself and follow what is good for you.
The message of this card is fundamental for you to understand that love changes and new stories can always be written, Sagittarian. So leave the past behind, because November will be a month of many new things and good winds will blow in your favor when you least expect it. Finally, keep your heart and mind lighter, and allow the financial stability to make you even more self-assured and serious about your professional commitments and dreams.
According to the tarot, you will feel even more vigorous and excited about the challenges of this time of year, Capricorn. Thus, nothing can shake your thirst for work, achievement, and new air, be it in your studies, work, or life with your partner. In addition, you will be engaged in showing that you want healthier and more reciprocal relationships from now on, so you will prioritize being with friends, co-workers, and interesting people to live new experiences and acquire good learning, besides focusing on yourself, especially regarding all your private needs, wishes, and dreams.
This card indicates that November will be a month of great personal, financial, and professional recognition for you, Aquarian. So don't think twice and dive headlong into the projects you are involved in as you will reap countless rewards in a short time. Good news is also predicted in love, putting an end to that difficult phase that tormented you so much and weighed you down. Therefore, be more determined and impose your will and ideas so that people will look at you with respect, autonomy, and confidence when you achieve unexpected feats.
Attitudes for Pisces
As indicated by this tarot card, the period will be crucial for you to hit the ground running like never before, Piscean. This is because the prediction is that you should take more responsibility in the office, at college, at home, and in your love relationship instead of just blaming others for what always happens or doesn't happen. So, no more showing complacency, because November will be a month of action and a lot of drive, which will clearly bring fatigue, difficulties, and pain, but in the end will also provide extremely rewarding results for you and for those who share life and projects by your side.
You may also like:
---