Utthita Balasana: enjoy being a child again
---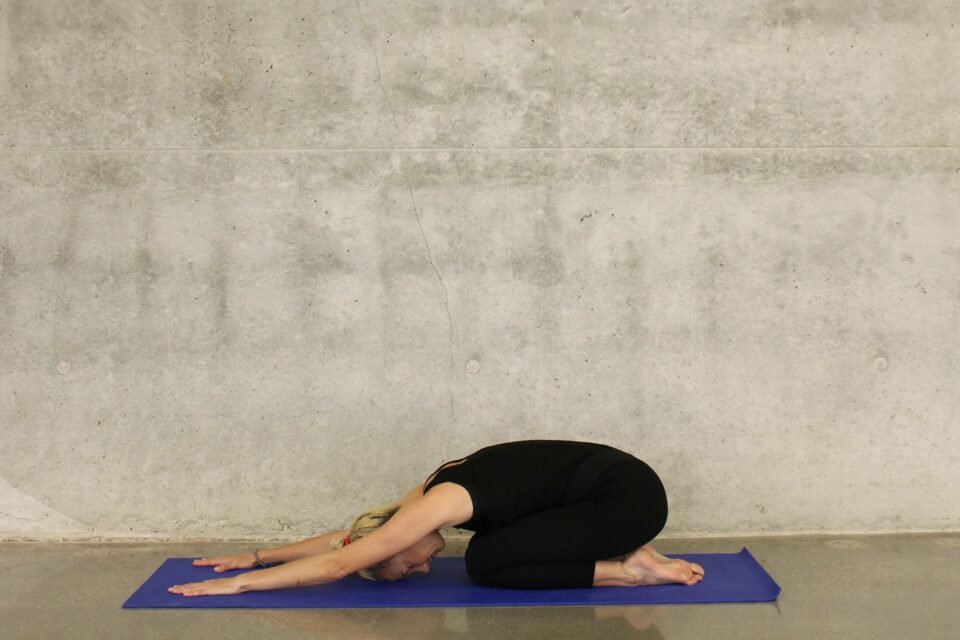 Do you know that resting posture your yoga teacher is always telling you can rest on? It's the famous Utthita Balasan. One of the first poses every student learns when starting yoga, and probably the one your ego is always trying to keep you away from.
Utthita Balasana is definitely a resting and restorative asana, and therefore of great importance to any yoga practitioner. It has multiple benefits, it's a great ally in many situations, and knowing when to recenter is definitely an important aspect of the yoga path.
Although it's a simple pose, it is super interesting all it can do for you and learning how you can take full advantage of it. Keep reading, we are about to share everything.
2024 predictions are out
Discover the stars predictions for new year!
Utthita Balasana: what to know
---
This Sanskrit name that stands literally for extended child pose. Utthita means extended and Bala means child, in an allusion to a baby in the womb and all that environment means.
It's a reference to a time of innocence and care, and an opportunity to reconnect. That's exactly the role of the pose on yoga practice, but also in life, to reconnect. It's known for the power of reconnecting you to the energy of the heart, by bringing the forehead to the floor. 
This movement of closing inside yourself goes along with an attention to the breath, that must calm down, get slower and deeper. That helps to reconnect with yourself, to calm down, to listen to your own body and mind.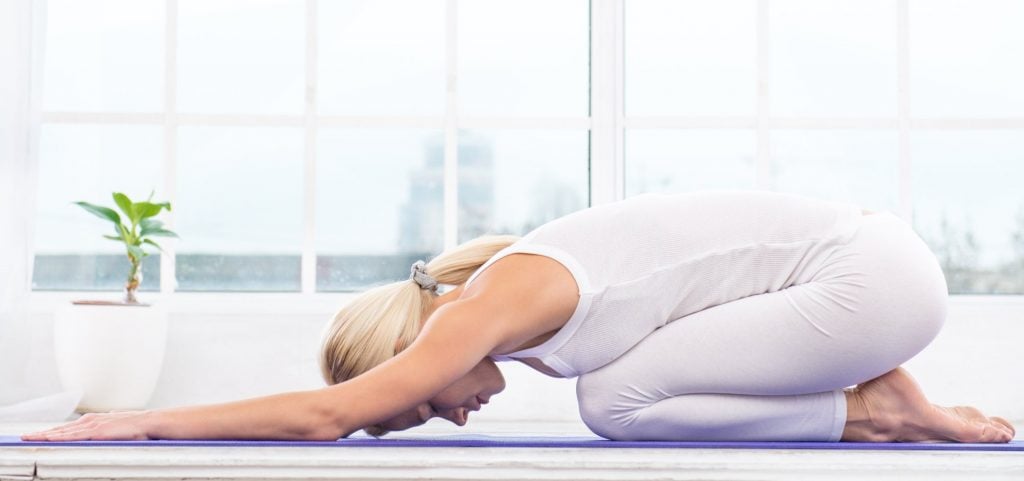 Utthita Balasana: a gentle stretch
Utthita Balasana is not only restorative but it's also a gentle asana. It gives the chance to explore the stretch in a progressive way, nevertheless it gives a really good stretch to the body. 
It focuses especially on the back. By extending your arms forward, if you keep your forearms away from the floor, your hands walking forward and your hips on the direction of the heels the stretch will be stronger.
If you wish to focus on the shoulders, keep your knees the matt-width apart and let your chest lower towards the floor. You'll feel the movement of the shoulders will have a higher range and will help you releasing tension.
If you have lower back pain or tension, you can ask someone to pressure your lower-back or give you a gentle massage. It's extremely satisfying and relaxing.
The pose also improves the flexibility of your hips, lower back, and feet. 
Utthita Balasana and breathing
If you want to focus on your breath, Utthita Balasana is one of the best poses. 
Start by relaxing listening to your own breaths. From that point of attention, feel where the air going inside your body, and space your body creates when you exhale.
On the next step, deliberately breath into the back of your body and try to make your breaths longer, deeper and calmer. This action will make you enjoy the most of Utthita Balasana.
Utthita Balasana is the perfect asana for when you need to take a break during your yoga practice for physical fatigue or pain, but also and most of all, to recover your breathing when you lose control over it. 
All the benefits this asana represents by being placed in a yoga sequence can be felt if you do it at any time in your life. Take Utthita Balasana out of the matt and enjoy how it connects you with yourself, or its grounds and calms you down.
---
You may also like:
---