Yoga injuries: tips to avoid them
---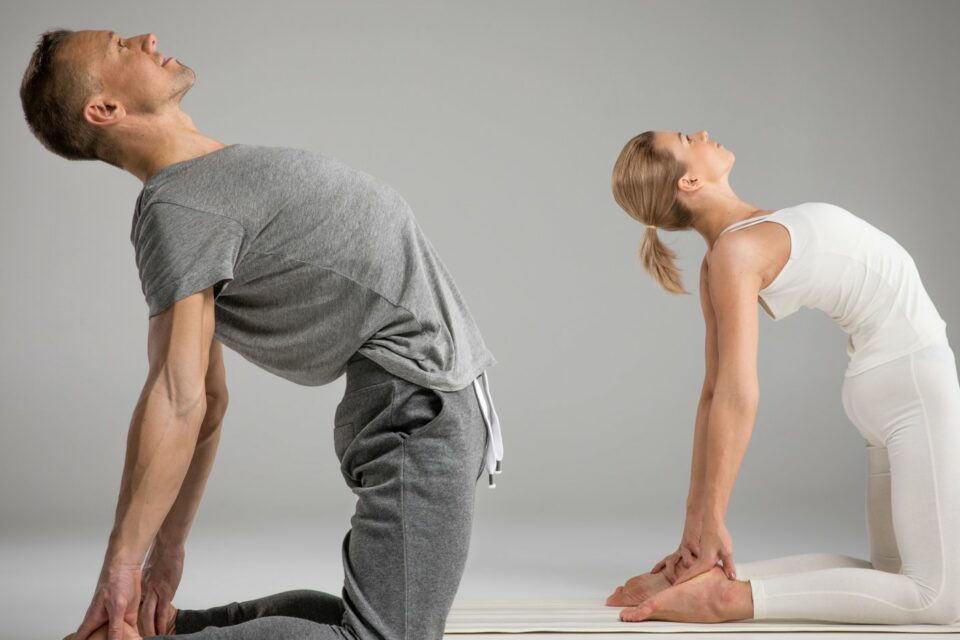 As yoga spreads around the world, is prominently important to talk about avoiding yoga injuries. Just the idea of injuries and yoga together surprises many people, especially the ones that think yoga is barely more than meditation. Many yoga practices are physically strong and quick, being the example for excellence, Ashtanga Yoga. This sequence is connected to many injuries in practitioners, but in fact, you don't need to be doing the craziest practice, to get injured.
Receive all our tips by email!
Love Astrology? Subscribe Now and Receive Exclusive Content!
Yoga injuries: the main causes and how to avoid them
---
Why do I need to learn avoiding yoga injuries? Isn't yoga safe?
Yes, Yoga is really safe if practiced in the right conditions.
There are internal and external conditions that can promote injuries. First of all, the teacher. There is a simple rule, the teacher ego must not be fed by where students get in the class. Listen to your gut, and choose a teacher that is responsible when teaching.
The other main source of injuries is our own ego. In yoga, we need to master the balance between effort for doing more and better, and our ego that makes to achieve more and go further, no matter what.
Although the teachers might be better or not so responsible, you can and should take responsibility for yourself. That way, in any situation, you always have the tools to protect yourself. This requires study and attention, but we give you some tips to avoiding the most common yoga injuries.
Back problems
Forward bends, especially the seated ones, when we bend from our waist rather than from the hips, can be more dangerous than what it looks like. When the lower back rounds, the front portions of the lumbar vertebrae get compressed. If the back is weak, the disks might bulge or rupture. This can cause, for example, sciatica.
A good solution, when the lower back rounds, is to seat in a blanket. Bending the knees can also be important since it takes the pressure off the hamstrings.
Backbends are even more associated with lower back problems. Since people tend to bend the lower back, instead of focusing on the upper back, where is harder to build flexibility.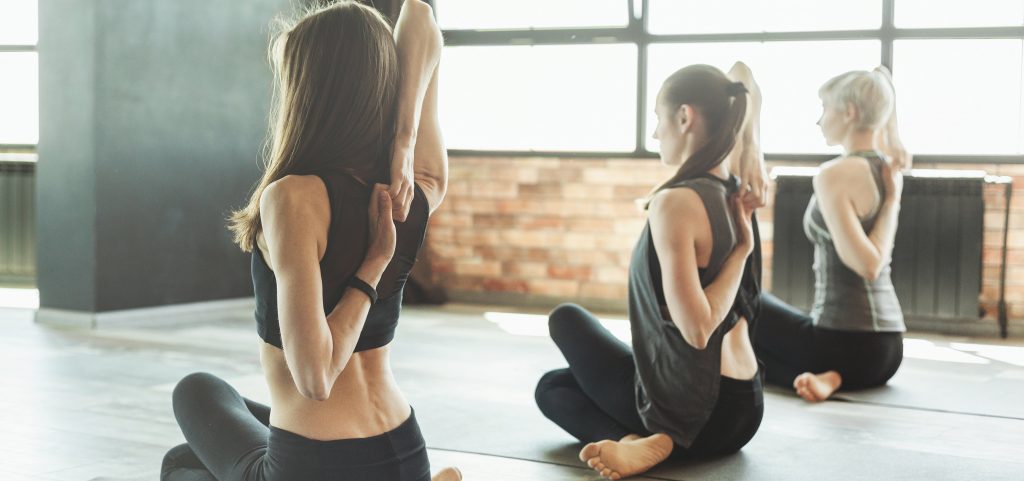 Shoulder injuries
Shoulder pain is common due to stress, having physical consequences, that usually are already present when someone starts practicing yoga. 
Yoga can cause rotator cuff injuries, or reactivate old ones. The movements in which the arms are raised can be problematic. It's always possible to choose other position, if the movement starts to be too much, for example, just by keeping hands up but apart already helps. If the problem is more severe, bringing hands together in front of the heart or keeping hands on the hips is also a solution.
One of the worst offenders for causing rotator cuff problems is the push-ups, especially when there are a lot of repetitions of the same movement, like in Ashtanga series. It's best to practice it more slowly and focus on the alignment. For instance, for a while, it can be good to practice with the knees on the floor, taking some weight off your arms.
Knee injuries
Knee injuries are definitely a problem in yoga. Poses like lotus, are very famous and people want to replicate it without having conscious of the limits of their bodies. For example, for this pose, the area that needs flexibility is the hips. If the hips are not flexible enough, to build the pose, movements are asked to the knees that these are not supposed to perform.
Hyperextension, mostly in standing positions, is also a common mistake. It's safer to micro-bend the joint. Alignment is everything when it comes to knees. Keeping a neutral alignment is always the safest answer in standing positions.
Learn how to protect yourself avoiding yoga injuries.
---
You may also like:
---