5 alternative therapies to try while pregnant
---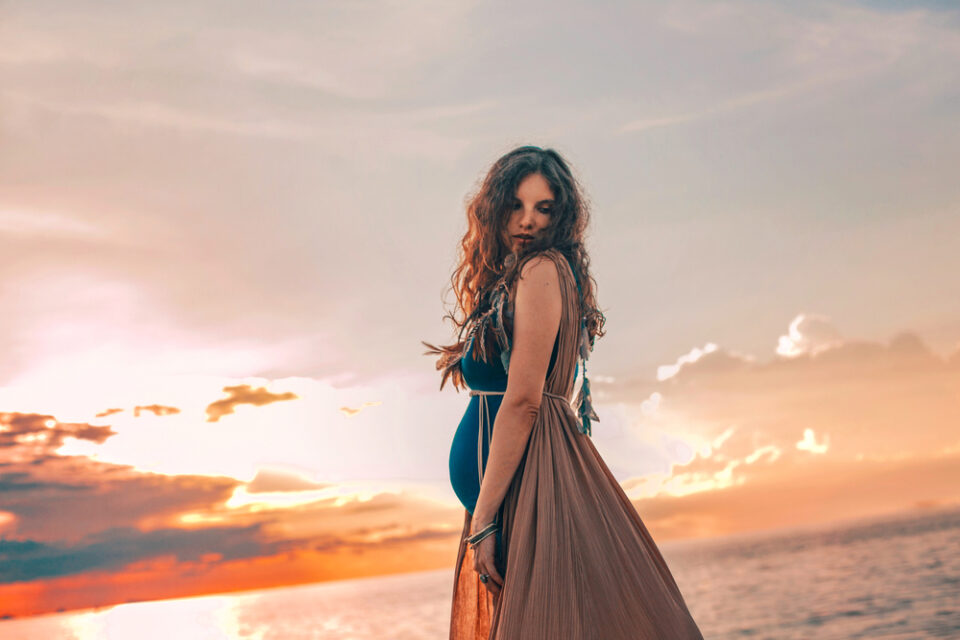 Pregnancy is one of the most joyous and beautiful experiences of a woman's life. Unfortunately, it also comes with a variety of uncomfortable symptoms, from nausea in the first trimester to backaches in the third trimester, and plenty more in between. Alternative therapies are becoming more popular, and many expecting moms are beginning to discover how beneficial they can be for relieving pregnancy discomforts. At a time when medications and invasive treatments should be avoided as much as possible, these alternative therapies can be extremely helpful. Here are five non-traditional alternative therapies to try while pregnant that can provide much-needed relief for common pregnancy symptoms.
Receive all our tips by email!
Love Astrology? Subscribe Now and Receive Exclusive Content!
A handful of alternative therapies to try while pregnant
---
Prenatal Massage
Most of us have enjoyed the benefits of a therapeutic massage for soothing away aches, pains, and tension after a hard workout or when we're under a lot of stress. Well, it turns out the prenatal massage also offers a variety of additional benefits during pregnancy. Prenatal massage therapists are specially trained to adapt their techniques throughout each stage of pregnancy.
According to women's health experts at The Yinova Center, tailored fertility/prenatal massage can provide relief for pelvic pain, lower back pain, and sciatica, which are quite common during pregnancy. It's also a safe and effective way to get relief for digestive issues, muscle spasms, and water retention issues many women experience in their third trimester.
And, if that's not enough to convince you, studies also show that regular prenatal massage throughout pregnancy offers some pretty significant benefits during labor and delivery, as well. These include a reduction in the need for pain medication and epidurals, reduced risk of Cesarean birth, and shorter delivery times.
Hydrotherapy
There's nothing better than a soak in the tub to relax and wind down at the end of a long day. Turn on some soothing music, light some candles, and add some pregnancy-safe essential oils for a spa night right in your own bathroom! Although hot tubs and hot baths should be avoided during pregnancy, hydrotherapy with warm water is safe during a healthy pregnancy.
Hydrotherapy can be used in other ways during your pregnancy, too. If you don't have a bathtub or getting in and out of the tub is uncomfortable, a warm shower can be incredibly soothing. Or, try a warm compress to relieve tension and sore muscles.
And, the benefits don't end there! Hydrotherapy is also a safe and natural way to help you relax, ease pressure on the spine, ease the pain of contractions during labor and delivery.
Meditation and relaxation techniques
With regular practice over an extended period of time, relaxation, meditation, and visualization techniques are very helpful for reducing anxiety and stress during pregnancy. These techniques are also wonderful for helping you focus during labor and delivery. There are many different types of meditation and relaxation techniques, so it's easy to find a class. There are also many apps and videos online that you can use to get started.
Alternative therapies to try while pregnant – Reflexology
During a reflexology session, the reflexologist applies pressure to certain points on the feet, hands, or ears that are thought to influence certain organ systems throughout the body. Many pregnant women find reflexology to be a useful tool for reducing backaches, fatigue, nausea, and digestive issues at various stages during pregnancy.
It is important to note that certain reflexology points should be avoided during pregnancy because they could trigger contractions and induce premature labor. That's not such a bad thing if you're past your due date and you are ready to get things progressing, but obviously, you want to avoid that if your preterm. Working with a qualified reflexologist who has been trained to work with women during pregnancy reduces any risk.
Alternative therapies to try while pregnant – Prenatal Yoga
The Mayo Clinic recommends prenatal yoga as a safe and effective way to relax and stay fit during a healthy pregnancy. The gentle poses, stretching, and focused breathing techniques are wonderful for reducing anxiety and stress. It may also help you sleep better and reduce pelvic and lower back pain. Many pregnant women find that prenatal yoga can help to relieve nausea during early pregnancy, too.
Prenatal yoga postures are also very effective for building flexibility and strength in the core muscles that you will use during labor and delivery. Prenatal yoga classes are also the perfect place to meet other soon-to-be moms to share your anxieties and joys with.

98.1% (1312)
Choosing an alternative therapy practitioner during pregnancy
It is essential that you do your own research and that you consult with your doctor or midwife before implementing alternative therapies into your pregnancy self-care routine. When looking for an alternative therapy practitioner, try asking people you trust for recommendations and be sure to vet each candidate thoroughly online.
Here are some key questions to ask before you make your first appointment:
What qualifications do you have and how long have you been practicing this technique?
Do you have specific training in working with women during pregnancy?
What is involved in the treatment and is it safe for pregnant women?
Are there any risks or side effects associated with this therapy?
Although there are many discomforts associated with pregnancy, there's no reason to suffer through them. Many alternative therapies provide an effective, gentle, natural, and safe solution for many symptoms associated with pregnancy, with the risks and side effects of most medications.
---
You may also like:

98.1% (1312)
---