Aries and Leo compatibility
---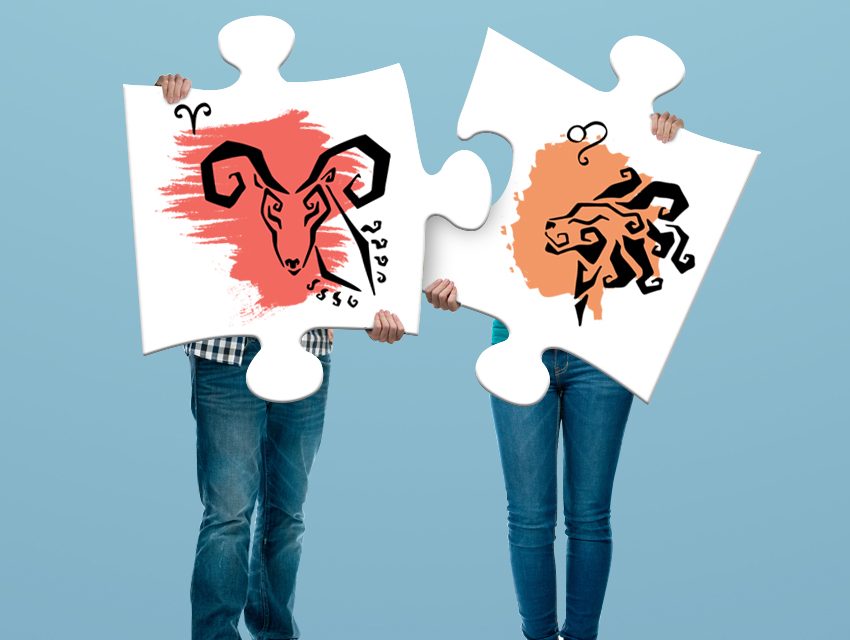 Do you want to learn more on Aries and Leo compatibility? Then you have just come to the right place. Check it out.
Before talking about the Aries and Leo compatibility, let's learn a little more about each of them.
The couple formed between Aries and Leo has high levels of compatibility. This is due to the fact that both signs have similar nature and they both belong to the element Fire.
Aries is quick in his decisions and likes to be the first at all times. In order to feel complete, Leo needs to be permanently the centre of attention. This will make the couple Aries and Leo focus on each other.
The combination between the element Fire with the same element is a very combustible one and it makes any relationship between signs of the same element very intense. On one hand there is passion, on the other there are some arguments and some ego battles.
Anyway, there is no malice in these arguments as they don't hate each other for telling the truth. They will never feel bored, as they have a way to energize each other.
Receive all our tips by email!
Love Astrology? Subscribe Now and Receive Exclusive Content!
Aries and Leo compatibility: how will the relationship work?
---
One of the characteristics of these signs is that their nature is to focus on themselves. This doesn't mean that socially they like to share and spend time with their friends, but they feel pleasure in getting some attention anyway.
Aries, as the very competitive sign that it is, likes to be the centre of attention. Leo also gets pleasure by getting everyone's attentions. So, the relationship between both of these signs can actually be durable and very productive.
Together, they can accomplish great projects and they have the momentum they need to succeed. Leo has an innate creativity. Those born under this sign have brilliant ideas which might bring them a great success. But the fact that Leo likes to be in charge can cause some issues in the relationship.
Aries does not stand anyone who tries to control him or even obscure its light. Although they share the same element, the nature of Aries is one difficult to control. So, a couple of Aries and Leo to really work out and have a harmonious relationship need to focus on the positive aspects of each other and try to work on the others.
How do they communicate?
Aries is a cardinal sign that likes to lead and always be at the forefront of major projects. Leo is a fixed sign that despite liking be in charge, he also has its way to convince his partner through communication.
Cardinal signs represent the beginning of the seasons of the year. Aries is associated with the spring equinox in the northern hemisphere and with autumn in the southern hemisphere.
Fixed signs are associated with stabilization, determination, depth and persistence. They are determined, stable, resolute, able to concentrate and majestic. Leo is associated with summer in the northern hemisphere and with winter in the southern hemisphere.
What about sex?
In sex, communication is important and very beneficial. Both Aries and Leo, need to learn how to control their desire for power and also their exalted egos. If the couple of Aries and Leo learn to observe the other, they will be able to identify the expression their inner selves and this will help a lot in their relation.
In the intimacy, both of them explode in passion. The fire of each one forms a bonfire of pleasure. If there is a relationship in a real sense they could actually stay together for a long time.
---
You may also like:

98.1% (1312)
---