Aries and Libra compatibility
---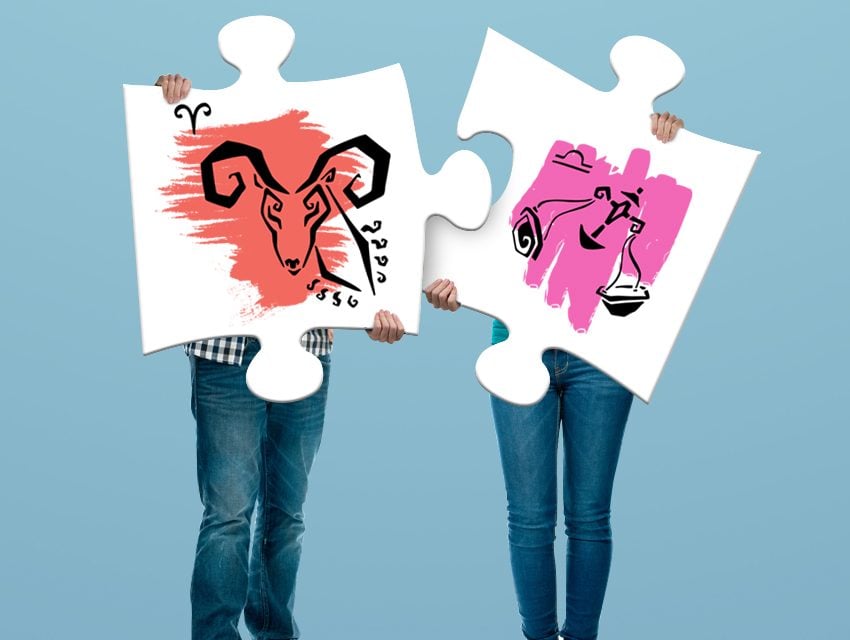 Do you want to learn more on Aries and Libra compatibility? Then you have just come to the right place. Check it out.
A couple formed by Aries and Libra has some compatibility characteristics, as the opposing elements always have a strong attraction. But before checking their compatibility, let's learn a little more about each of them.
Libra is a sign of unquestioned beauty. It is quite common to compare it with a butterfly by the harmony of its flight and by the beauty of its colours.
Aries has an accelerated temperament that leads him to live strong emotions. If the couple formed by Aries and Libra really want to have stability, they need to compromise themselves that they will both work to get to a stable level.
Receive all our tips by email!
Love Astrology? Subscribe Now and Receive Exclusive Content!
Aries and Libra compatibility: how will the relationship work?
---
Libra has a very insecure and indecisive nature, and this is why those born under this sign show some problems in their behaviour. They should learn to express themselves with such softness and elegance as the butterfly flies.
Aries has an impetuous and determined character when it comes to face any problem. So, the couple formed by Aries and Libra might need to overcome some conflicts, which may even compromise their relationship.
The strong temperament of Aries will seek to dominate Libra. Both signs have a cardinal dynamism and an appetite for leadership.
Cardinal signs represent the beginning of the four seasons of the year. Aries, whose element is Fire, is linked to spring in the northern hemisphere and to autumn in southern hemisphere. Libra, on its hand, is of the element of Air, and it is linked to autumn in the northern hemisphere and to spring in the southern hemisphere.
The constant competition between the two to get their ideas forward could become a serious problem. In what comes to social matters, both signs have an excellent relationship with friends and family.
How do they communicate?
There are different types of communication between the natures of each sign. Those born under the sign of Aries express themselves in a bold and very direct way. Libra does it very diplomatically.
A couple formed by Aries and Libra has some drawbacks in terms of communication. Arians have the need to control the partner and express it in their everyday life. Libra admires harmony in the relationships and demands that communication to always be serene and calm.
For a relationship to be stable, there must be deep and genuine communication. If the relationship is based on love, then you should seek the most effective way to work it based on understanding and respect.
What about sex?
The energy of Libra needs the passion expressed by Aries to achieve full happiness in sex. In intimacy, a couple formed by Aries and Libra can be excellent, as the characteristics of each of its elements allows them to complement each other.
On the one hand, the Fire of Aries is enriched by the Air of the Libra, but on the other hand the sweetness of the Libra will complement the energy of the Aries.
You may also like:
---