Gemini and Virgo Compatibility
---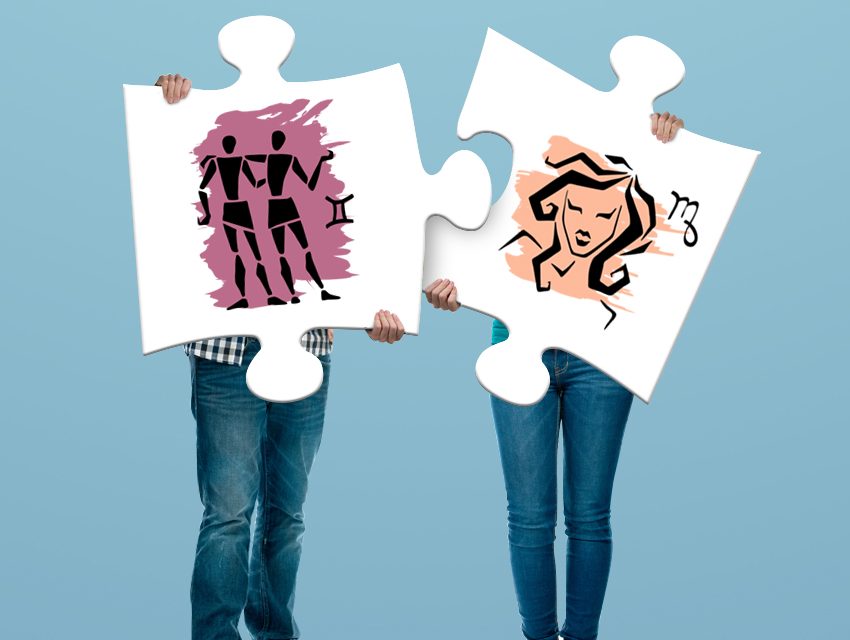 A couple formed by Gemini and Virgo has high chances of compatibility. But before checking the compatibility, learn a bit more about each of these signs.
Compatibility between the couple Gemini and Virgo is quite high, especially if both are struggling to understand and listen to their partner. Gemini people are very intelligent, rational and practical.
Virgo's natives tend to see things as they really are, which allows these two signs to have a strong capacity for communication, especially intellectually.
Receive all our tips by email!
Love Astrology? Subscribe Now and Receive Exclusive Content!
Gemini and Virgo Compatibility: how will the relationship work?
---
Although Gemini and Virgo are ruled by the same planet, Mercury, between these two signs we can find some differences, as well as a significant number of important similarities.
This means that this combination of signs can be considerably enriched if both people are hesitant to compromise by their partner. Gemini have a very broad view of life that prevents them from pursuing perfection in the same way that Virgo does.
In this regard, for the relationship to be satisfactory for both, Gemini will have to increase his mental focus, while Virgo will need to commit to a deep debate.
How do they communicate?
Virgo is able to meet the domestic and family needs missing in Gemini, offering stability, offering a place to shelter and to rest. After that, they may feel more secure and thankful unconditionally.
In a relationship formed by these two signs, Gemini will care and help Virgo to lead life more calmly, increasing the chance for some fun, but Gemini should also be careful to soften their frivolous side, because otherwise their partner may feel threatened.
What about sex?
Gemini and Virgo are very different sexually speaking, because while Virgo is characterized as conservative, Gemini is ruled by Venus, which means it can be more sensual and playful.
Virgo is able to give herself completely to the relationship, which will be totally satisfying, but this will not be from one moment to another, because everything has a specific time.
Gemini will have a little patience to get Virgo to put aside her prudence and become bolder on this issue, something that would greatly improve the relationship.
---
You may also like:
---