The blue lace agate: a powerful stone of inner peace
---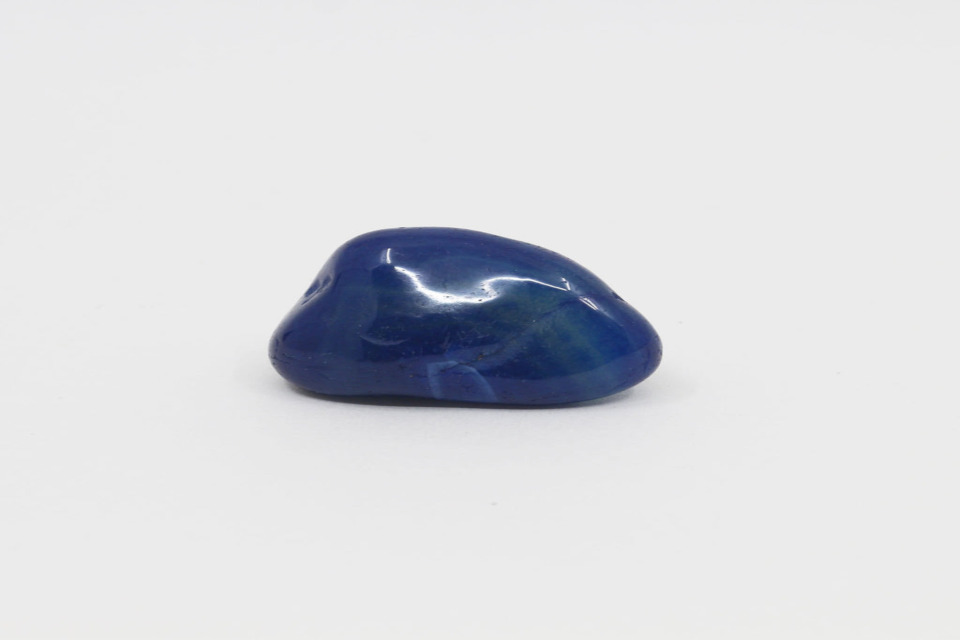 The blue lace agate is a powerful stone of inner peace, physical and emotional healing, and spiritual upliftment. Its energies give us a deep sense of inner peace, provide spiritual support, and eliminate fear. It is great for treating depression, improving relationships and reducing anxiety. It also has the capacity to open the way for our material and spiritual growth.
3,000 years ago the Agate was already used in Egypt in the form of seals, stones for rings, gems and vessels. It was also used as an amulet, to protect from lightning and storm.
The Blue lace Agate crystal is a variation of the Agate crystal, and produces feelings of well-being, promoting peace and happiness.
This crystal is associated with healing. Through its energy, it imparts strength and vitality to those who have it close by. It also contains a strong protective power, pushing away the negative energies, reinforcing the feelings of friendship and harmony.
As it acts directly on the brain, it is indicated to balance the mind and organize ideas, helping us to find the right path for us.
Bring this crystal with you to be protected against envy, intrigue, and rumor. With this crystal, you will be able to maintain the mental balance and the peace of mind to go ahead with your goals, without being disturbed.
Receive all our tips by email!
Love Astrology? Subscribe Now and Receive Exclusive Content!
Energies and Meaning of blue lace agate
---
The blue lace agate is a stone of strong spiritual and healing energies, capable of treating our emotional, physical and spiritual sides at the same time.
It emits an angelic, high vibrating energy that deeply cleanses our emotions of trauma and all the negative energies trapped in the aura since our past lives.
Used in meditation, it takes us to the higher realms of light, connects us with our spiritual guides, and helps heal the earlier fears, traumas, and depressions of our being. It also has a great capacity to eliminate energy blocks and open all our paths to our growth.
The emotional ones keep this stone with them, that is in a pendant, in their pocket or their wallet. Thus, taking it firmly in their hand is reputed to soothe anger and irritation.
These two feelings being the main cause of stress; and stress is a very important factor of biological disorders (mainly harmful for the cardiovascular system, the stomach, and the intestinal transit), the blue lace agate is acting indirectly on all human biology.
Other properties of this blue stone
The blue agate is often tinted. But there may be natural blue lace agates
Blue agate is very effective for headaches, cramps and back pain
Blue agate spreads negative energies
It dissolves blockages and dams inside our body
It is considered to have a good effect on fertility
But it is even more known for its propensity to dispel anger and bring harmony
Cleaning and recharging the agate
Agate stones are cleansed in salty distilled water or lunar light. It is recharged on a mat of quartz or amethyst, which allows both to clean and recharge.
To purify it, let the Agate bathe in the sun's rays. See more about the cleansing of your gemstones and crystals here. 
---
You may also like:
---