Cancer and Cancer: are they compatible?
---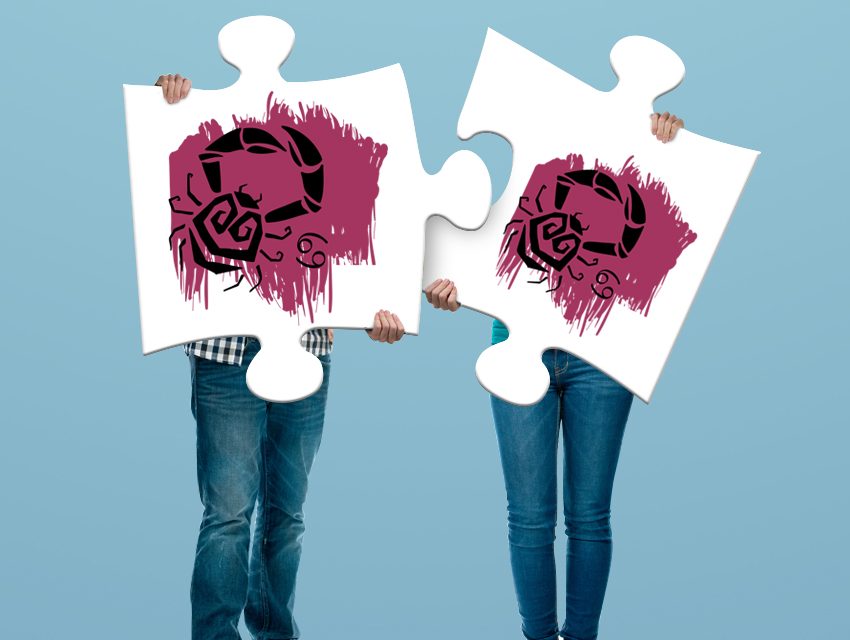 Much is the curiosity to discover the compatibility between two different signs. But what about when the couple has the same sign? Is this a sign of great identification or double problems? In this article, we will discuss the combination between Cancer and Cancer.
2024 predictions are out
Discover the stars predictions for new year!
Cancer and Cancer compatibility
---
The first thing we can talk about about this combination is that it will certainly be very intense. Cancer belongs to the water element, which governs the emotions. Cancer is the cardinal sign of the element water and this means that it carries the purest energy of water.
Cardinal signs are those that are not afraid of change. They usually have a more focused energy for action and problem solving. However, the couple should be very active only regarding the emotional of the two.
Cancer is a sign that needs a greater understanding of things before taking the next steps. Despite having this side of the action coming from cardinal quality, they value safety. They will not hesitate to take action when needed, however they will investigate as much as possible before throwing themselves headlong into a relationship.
The good aspects of a Cancer and Cancer relationship
Cancer and Cancer will do well because they will find a mirror in the other. They usually like to speak and are also excellent listeners. Whenever someone needs a shoulder to cry on, they will probably be looking for a friend of Cancer. So these partners have everything to be the safe haven of each other.
They will hardly hurt each other because they know exactly how is to feel hurt. These people never devalue the suffering of the other and as they are very empathic, they always put themselves in the place of the other before some judgment.
This is the sign of family and home. It is very rare to find people of the sign of Cancer who do not want to marry and have children. When they thrash through life, they will recognize in the other this sense of commitment. As a result, they will soon be in love with the goal of building a family and a happy home.
Cancer is a very loving and thoughtful sign. It is very likely that the couple lives in a permanent harmony and vibe of peace and love. In addition to always thinking about others. In this case, the union will be strengthened by a very special common goal. Work to improve the community around them and even volunteer work.
The bad aspects of a Cancer and Cancer relationship
What has got to go wrong in a Cancer and Cancer relationship also has to do with emotions. Since there will be two individuals basing their actions on the heart, battles can get a bit dangerous.
If there is any conflict, it is possible they both exaggerate a bit in the drama in order to win. Compared with the other signs, they know how to manipulate emotions like no other. So, it will be difficult to know if the partner is actually being honest or just trying to tinker with your head.
If faced with the difficulties of life, the couple getting carried away by pessimism will not be a good thing. As the two tend to be tearful and play the victim, who will cut off this vicious cycle and stand up to fight?
---
You may also like:
---