Citrine: a gemstone for mental exhaustion
---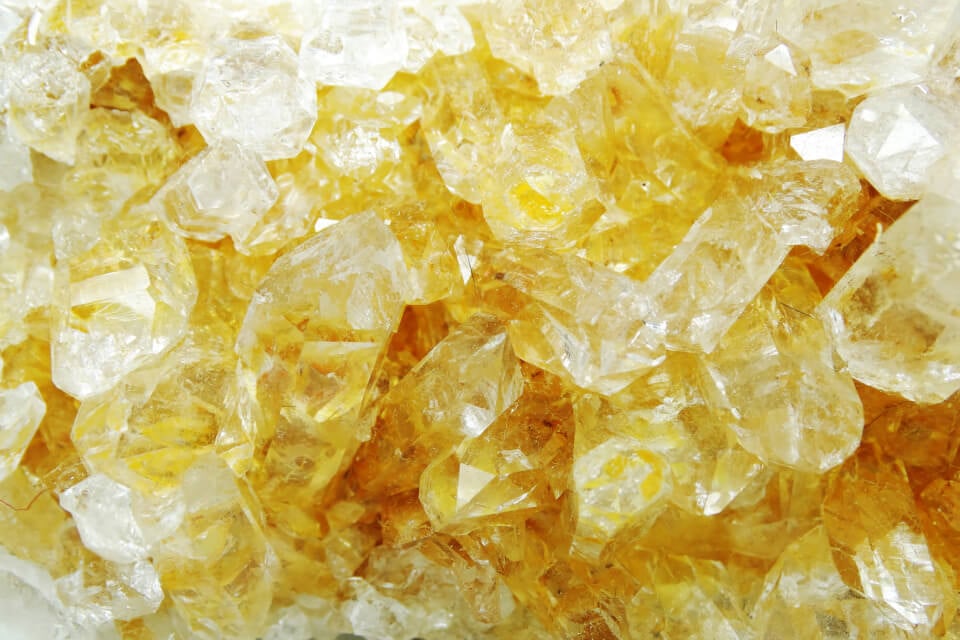 Citrine, for its energies and its particular beauty, is one of the most appreciated crystals in the world. It is considered one of the most powerful crystals to attract prosperity and abundance. In its natural form, it comes in beautiful elegant shades of yellow gold and orange.
2024 predictions are out
Discover the stars predictions for new year!
Citrine: things you need to know about this stone
---
Citrine or yellow quartz is a rather rare stone, its color going from yellow to gold and its name comes from the French translation of the word "lemon". Its characteristic color is due to the presence of iron, but its meaning is much deeper.
For centuries, it has been linked to different solar deities and has even been considered to contain the same energy as the Sun. This very special stone is formed inside the earth by heating the amethyst in very deep deposits, which also explains its powerful energy.
The citrine is worth more than the amethyst because it is a rare species of quartz found in nature because it has orange colorations. However, there are techniques employed by gold miners, in which they place common amethyst crystals in furnaces with approx 400 ° C and leave them heating for a certain time until they change color and reach orange tones
Most important benefits of this gemstone
Citrine is really the crystal of prosperity and solar energy. It has such an intense energy that it allows you to charge yourself and charge other crystals. Its energetic characteristics are also very positive for all living beings since they act by stimulating vitality and cellular regeneration.
Citrine has a great energetic force, helping to stimulate the energy, strength, and regeneration of the living creatures that use it. At the same time, the energy present in this stone acts as a barrier, preventing negative forces from reaching the user.
Coupled with these properties, this gem also provides happiness and a greater sense of generosity, which helps people achieve great results in their lives. This sun stone has many benefits:
Therapeutic effects: the main therapeutic effects of Citrine are associated with its energy power. It works in the body's revitalization, mainly in the digestive system. The sun's energy is its main element.
Effects on the emotions and the mind: the energy of the sun in this stone helps those who are in a state of physical or mental exhaustion. On the emotional level, it provides greater joy and vital energy, helping to get over existing fears.
Effects on Chakras: it purifies the chakra, especially that of the heart, the solar plexus and the coronal.
Understand the typical use of Citrine crystal
It can be used for various purposes, such as amplification and activation of other stones and crystals. It also functions as a receiver and emitter of energies, especially those coming from the sun.
Applied to the world of business, always accompanying the wearer, this stone contributes to success. In this way, it attracts prosperity.
On the market, this stone is used to make jewelry and other objects for personal use. Can be easily transported in bags and pockets.
---
You may also like:
---