Do-It-Yourself Hand Spa Treatment
---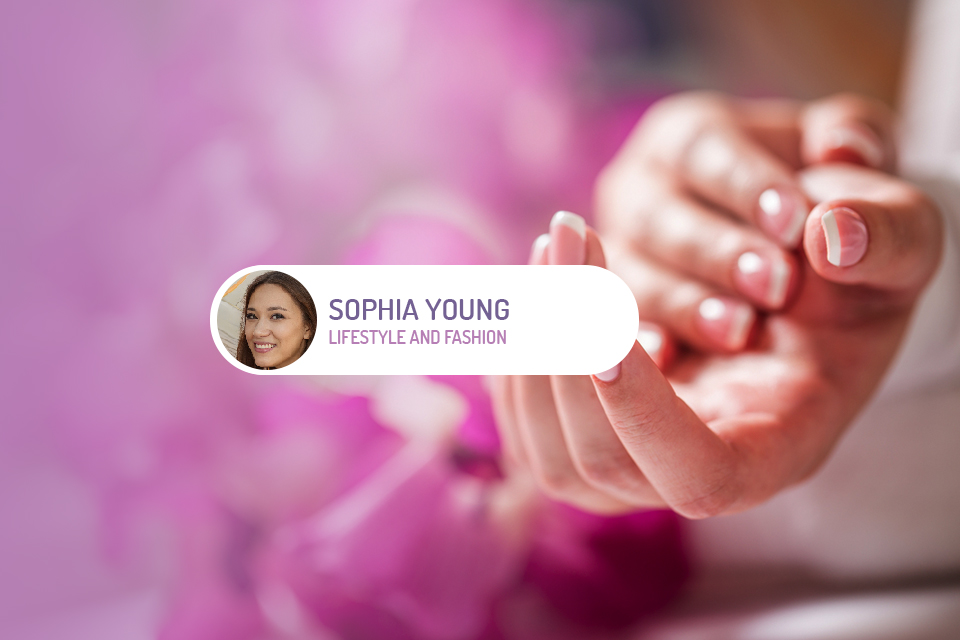 Have you ever looked at your hands and noticed just how worn out they are? Our hands do a lot of work for us—from typing away on our keyboards or phones and doing our household chores to grounding us when we're doing yoga and creating or building what matters to us. 
We all have our daily self-care routines, but we often neglect our hands even when they are the ones exposed to chemicals, detergents, sunlight, water, and the surrounding air on a daily basis. Because our hands are subjected to these environmental elements and harsh products, the skin on our hands tends to age faster and may look older than it actually is. The same goes for our nails. 
Our hands and nails deserve the same amount of pampering and care we give to our face in order to avoid dull, rough, and creasy skin and chipped or broken nails. However, you don't need to spend a lot of money on a trip to the salon. With natural products you can find in your kitchen, you can DIY your hand spa treatment in the comfort of your own home. Before proceeding to step 1 though, make sure to create a relaxing and invigorating ambiance to set the mood. 
Light some candles, pick a spacious and comfortable space, play classical music or the sounds of nature. You can even fill your room with essential oil mist using a diffuser. 
When you're ready, here are the four easy steps you can follow to have a nice and relaxing hand spa day: 
Receive all our tips by email!
Love Astrology? Subscribe Now and Receive Exclusive Content!
Step 1: Soak 
Grab a big bowl of water. Add some sea salt and squeeze about a half of a lemon into the bowl. For 10 minutes, soak your hands into this mixture. 
The reason for the sea salt is that it helps you relax as it improves your blood circulation. It also relieves any pain or swelling on your hand. The juice from the lemon, on the other hand, is rich in antioxidants that revitalize and soften your dry skin. 
Step 2: Clean
If you have any nail polish, remove them with a nail polish remover. After which, you can clip and file your nails into the shape that you usually have them. 
Nails aren't just there for aesthetics. Cleaning your nails regularly not only makes them look neater, but you're also keeping them healthy. With shorter nails, they're less likely to accumulate any germs or dirt underneath. 
Step 3: Exfoliate 
In one small bowl, mix 1 teaspoon of coffee powder or coarse sugar powder, a few tiny drops of coconut oil or almond oil, and 2 teaspoons of honey. We will use this as a scrub. Apply a generous amount of this mixture to your hand and gently scrub it in a circular motion. Just keep massaging this for five minutes and then thoroughly wash it off. Do the same with your other hand and pat dry with a clean towel. 
What this does is exfoliate your skin to remove deep-seated dirt and dead skin cells. The gentle massaging motion will also loosen muscle tension and improve blood circulation. After this scrub, you'll feel as if your hands are smoother and more radiant than ever before. 
Step 4: Moisturize 
Finish off your DIY hand spa treatment by moisturizing your hands. You may opt for your favorite hand cream or you can substitute this with sunflower seed oil, aloe vera, and coconut oil. 
Moisturizing your hands helps in allowing the skin to retain its natural supple texture. 
You can end your DIY hand spa right here or you can opt to add color to your nails as part of your whole treatment. Remember to use a base coat so that your nails will not be stained. A base coat will also help your nail polish to last a little longer. 
Aside from a DIY hand spa treatment, make sure that you take care of your hands daily with these hand care and self-pampering tips: 
Apply sunscreen with SPF especially when you're going out as this protects your skin from sunburn and premature aging. Reapply about every ninety minutes or right after you wash your hands. 

Invest in good quality and natural hand moisturizer that contains antioxidants, green tea, and Vitamin C. Apply this on your hands at least thrice a day. During summers, make sure to use a light and non-greasy moisturizer. Winters tend to dry out the skin so your hands will thank you for some extra moisturizing. 

When doing household chores like washing dishes, gardening, or cleaning, make sure to use gloves. 

Opt for natural or organic soaps as using antibacterial soaps on a daily basis tends to dry out your skin. 

Indulge in a manicure or a hand spa at home at least once a month to give your hands the thorough nourishment they need. 
Treat the skin of your hands the same way you would treat the skin on any other part of your body. Take care of them the way they take care of you because they also deserve to be nourished, hydrated, and protected.
---
You may also like:
---